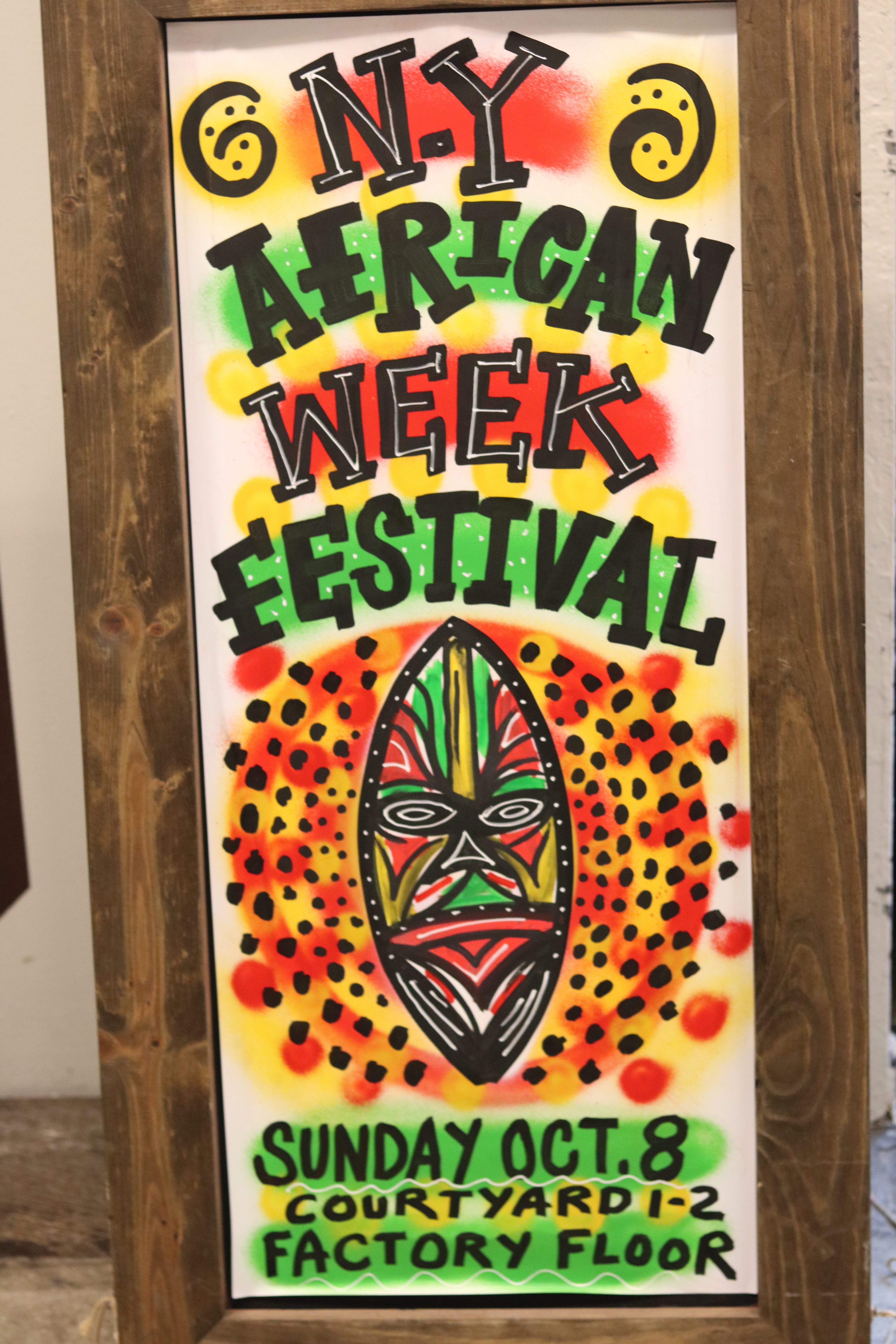 New York City is known to many as a melting pot especially when it comes to food. NYC is the one place that you can experience so many different types of food and culture without having to use your passport! In NY we have China Town, Little Italy and now you can get a snapshot of Africa during this month Long celebration. African restaurant week kicked off October 1 and will run until the 22nd. I was fortunate to attend some of the programs and know that next year I plan to attend more. One of the main events during African Restaurant Week was the Food Festival that took place at Industry city in Brooklyn. From the venue to the food, to the music it was a fantastic experience. Upon walking in your greeted by a beautiful outdoor space with people dressed up in their favorite African garments.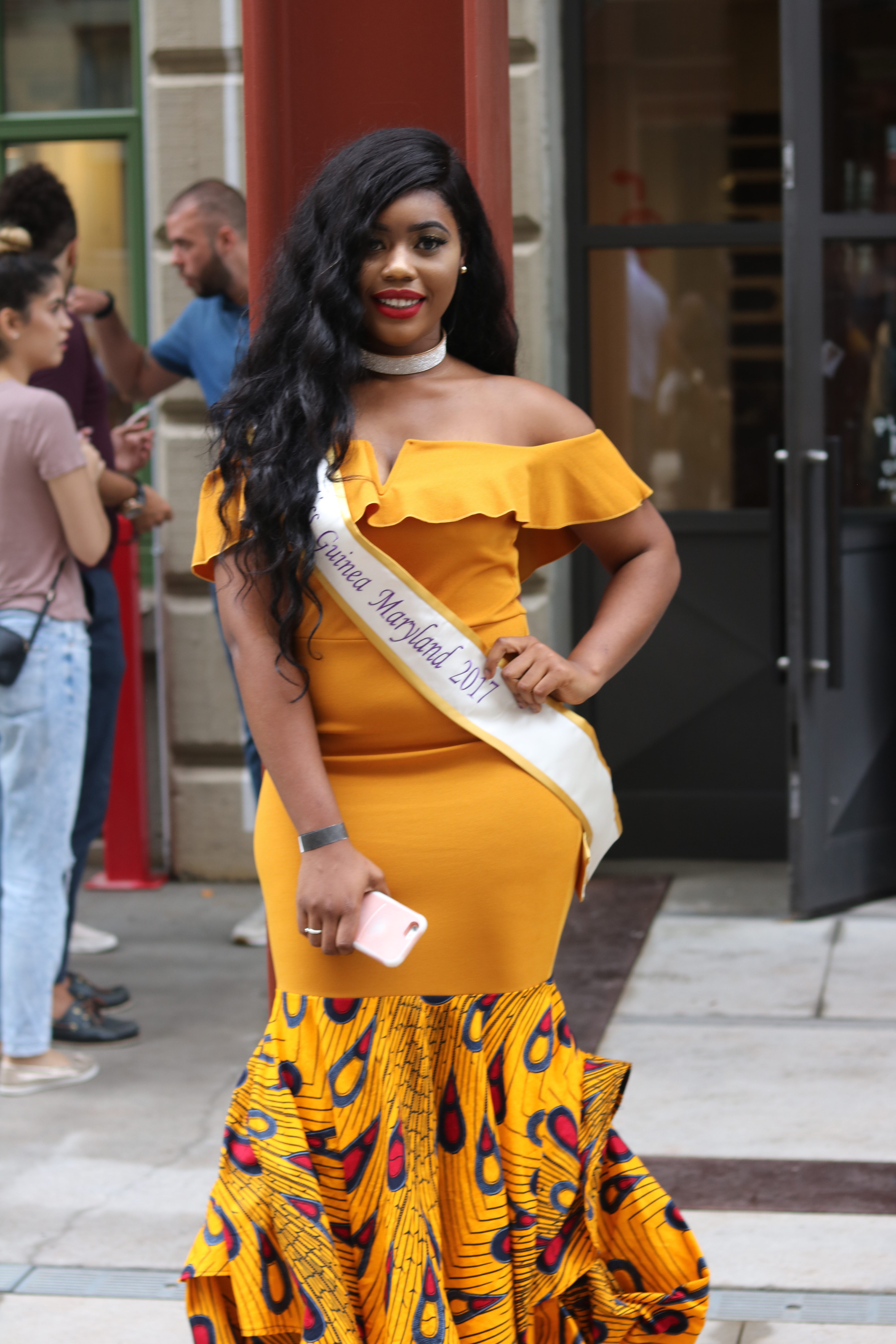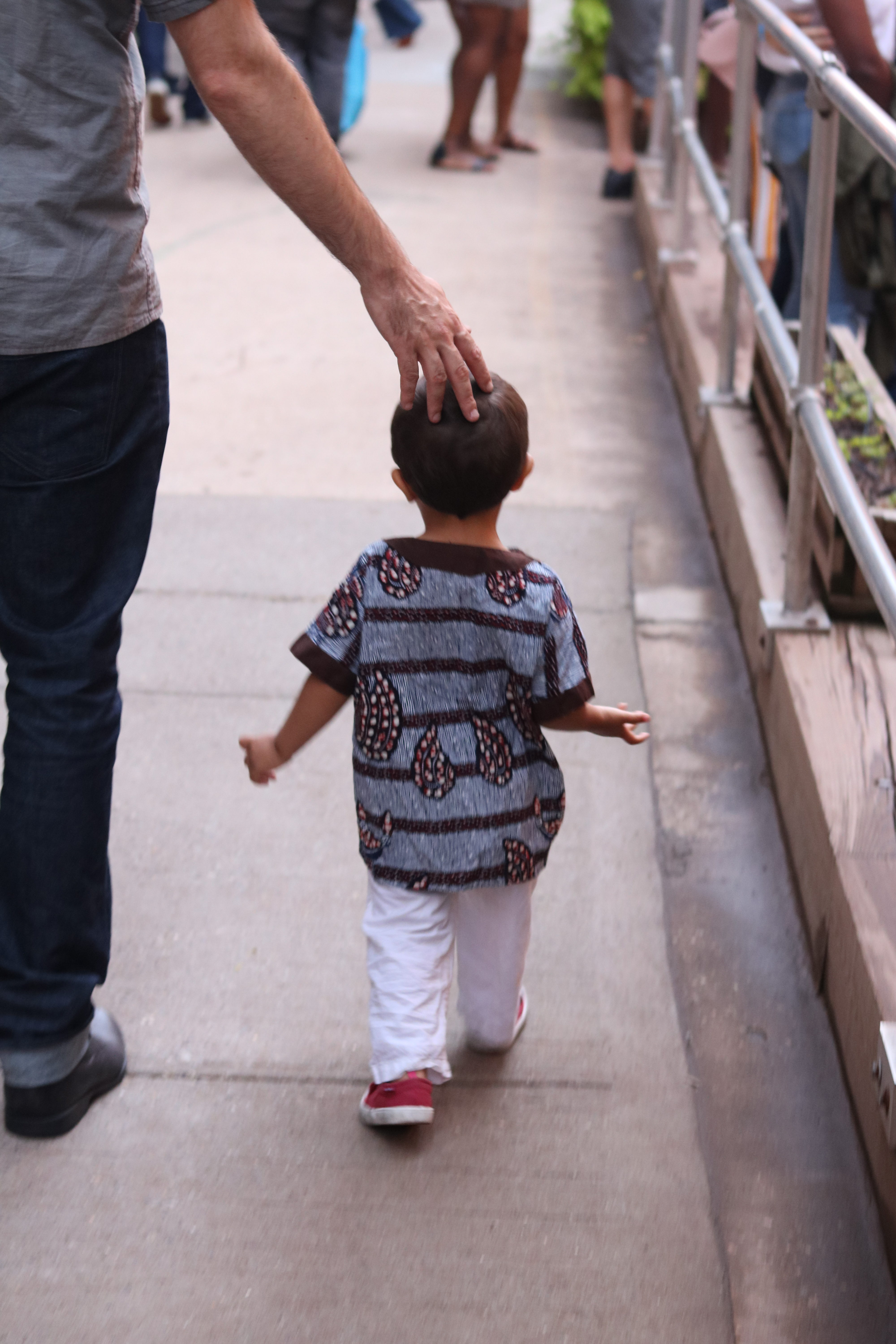 The festival was divided into three parts. The outdoor patio had a DJ on site spinning the hottest afrobeats, because what is a food festival without good vibes? What was so unique about this food festival is that it was more than just food. There were plenty of clothing and accessory vendors on site to help you add that new statement piece to your wardrobe.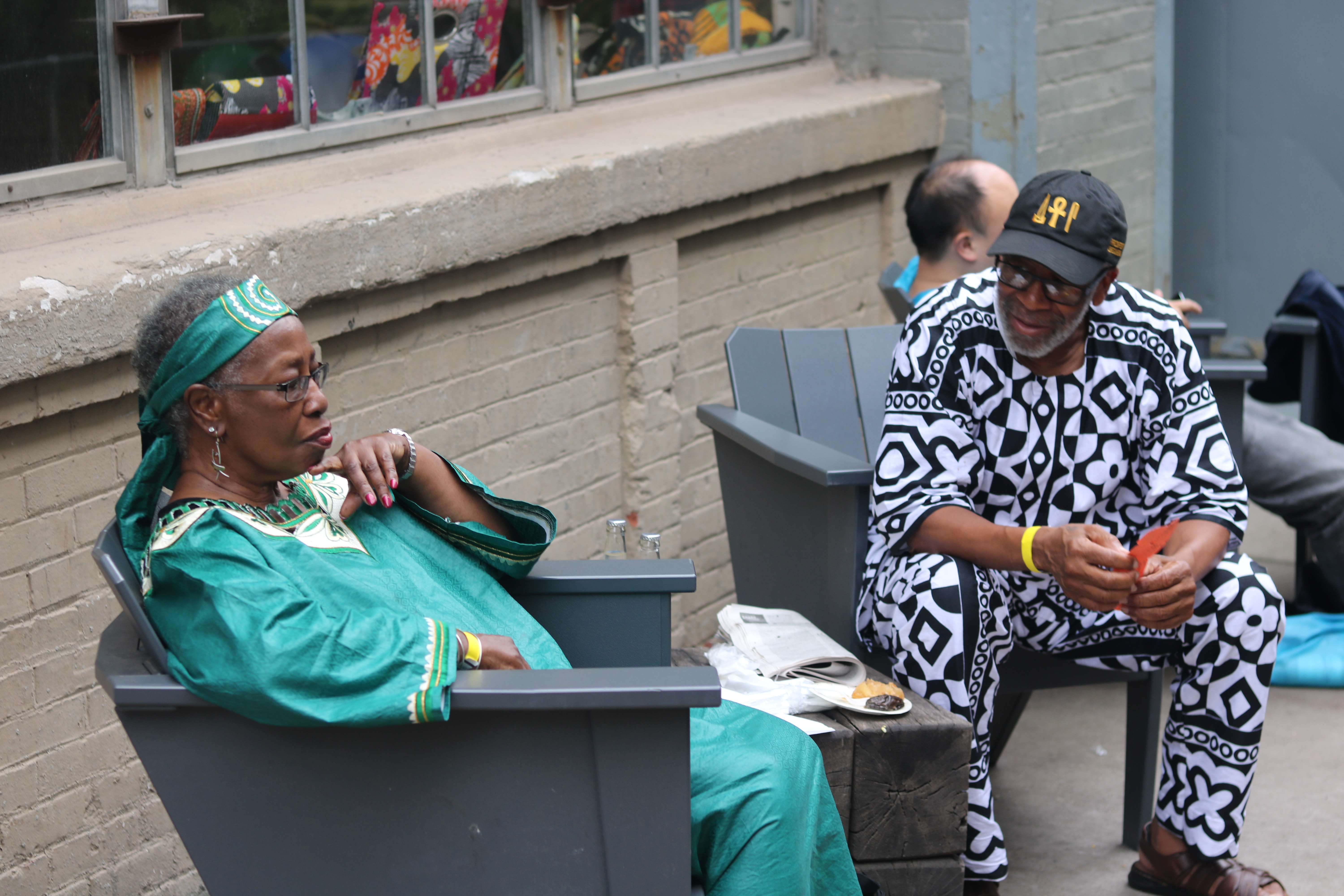 I had the pleasure of speaking to one of the owners, Manny, of For the Culture Shop and loved hearing about the concept and how this business came to light. I love the fact that your purchase is going towards helping schools for young children in Ghana. Your bag is also 1 of a kind, and you don't have to worry about someone having the same item because everything is custom made. For the Culture is not just for the ladies either on the site you can purchase one of the "For The Culture" tops be sure to head to check out their website.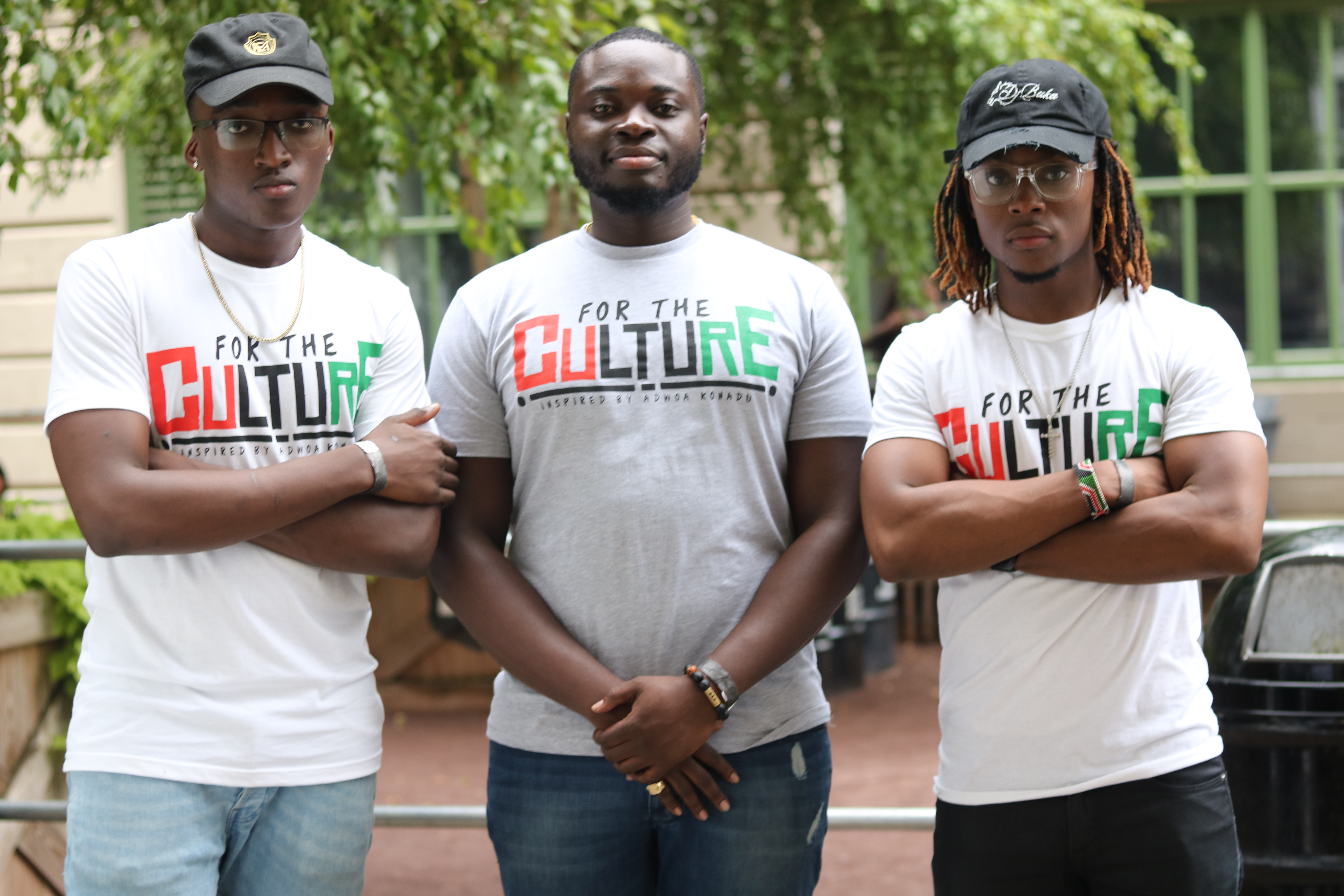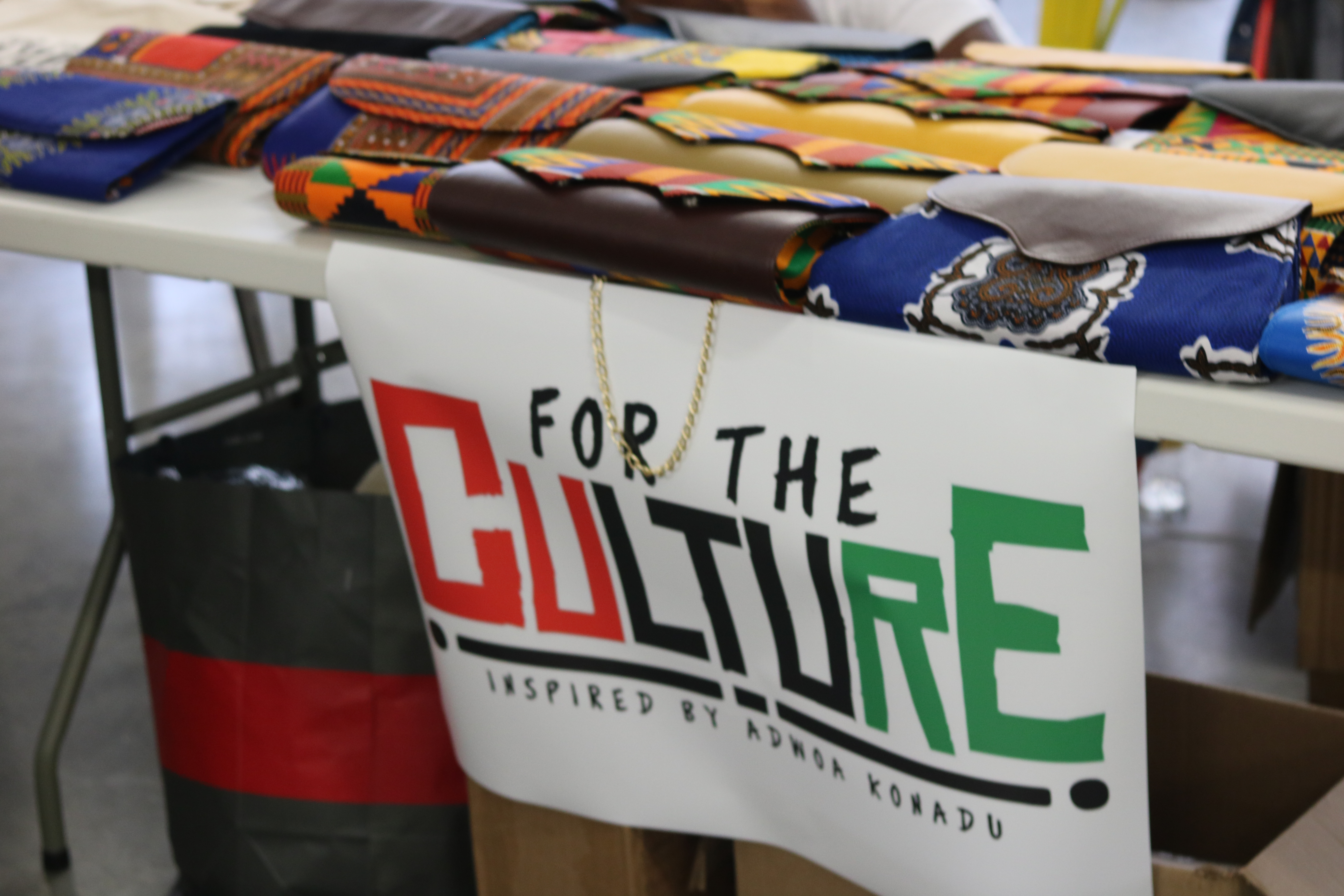 At food festivals, chef's can turn some of your ordinary dishes into a culinary masterpiece. African Food Festival didn't fall short of displaying traditional African dishes. One of my favorite dishes came from SacredChef & Co., and at his booth Chef Bryan was sampling Ghanaian dishes. What I got to taste was Red Red & Plantain cake. Red Red is a Ghanaian dish composed of black-eyed peas cooked in palm oil with plantain. What was unique about how they prepared the dish is they did not have the plantain cooked in the dish he made a plantain cake which was the perfect compliant to the dish.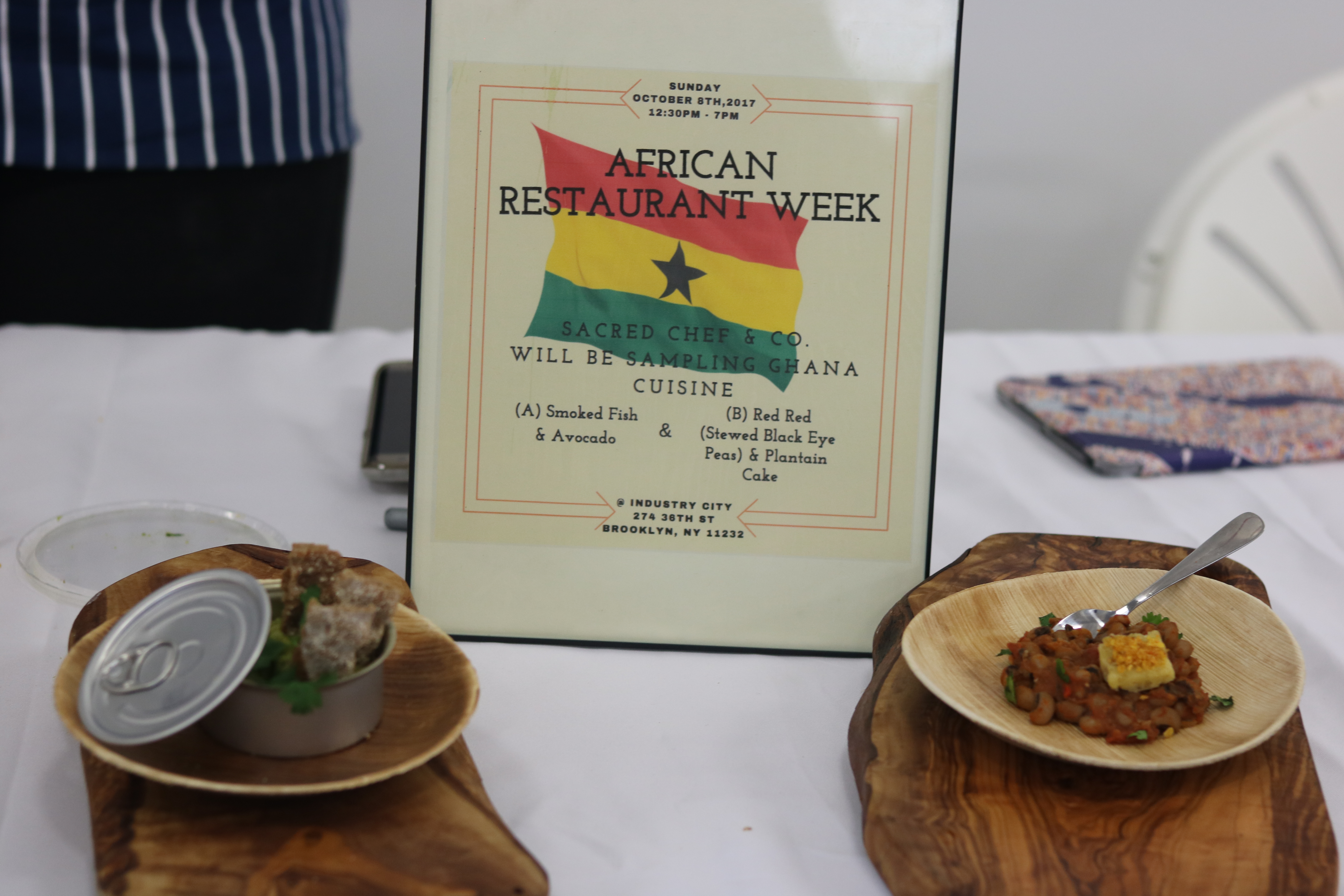 Whenever you see a long line, you know the food is going to be good! The Suya Hot Spot had one of the longest lines, but I knew it would be worth the wait. I loved how everything was being prepared in front of you. The meat was cooking on the grill, and then chopped and plated. The Suya Spot was serving one of my favorite Nigerian dishes which is Suya. The dish consists of small pieces of beef that are coated in a spicy peanut spice mix and grilled to perfection. This dish was served with grilled plantain which was perfect because after all that spice you had something sweet to cool your mouth down.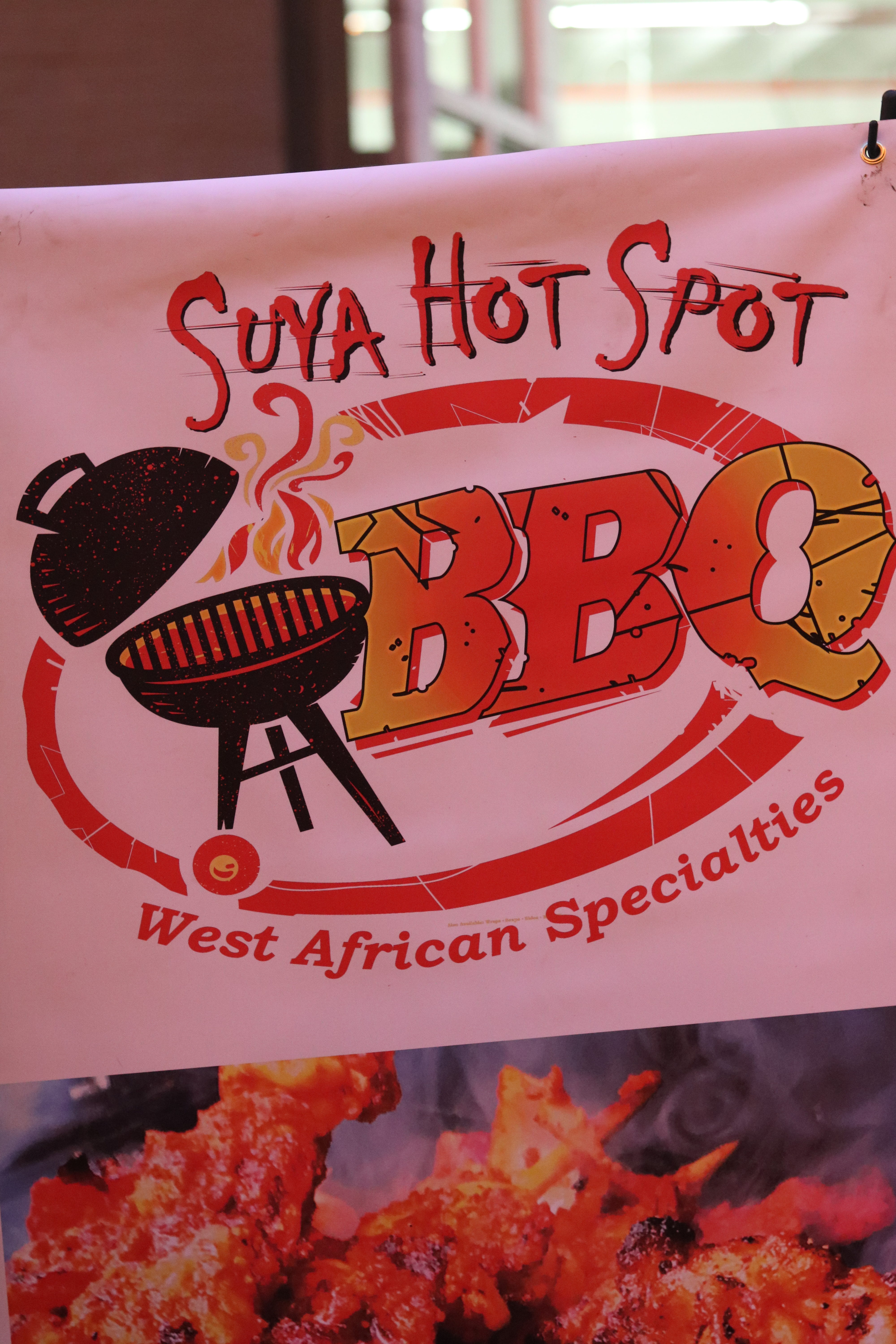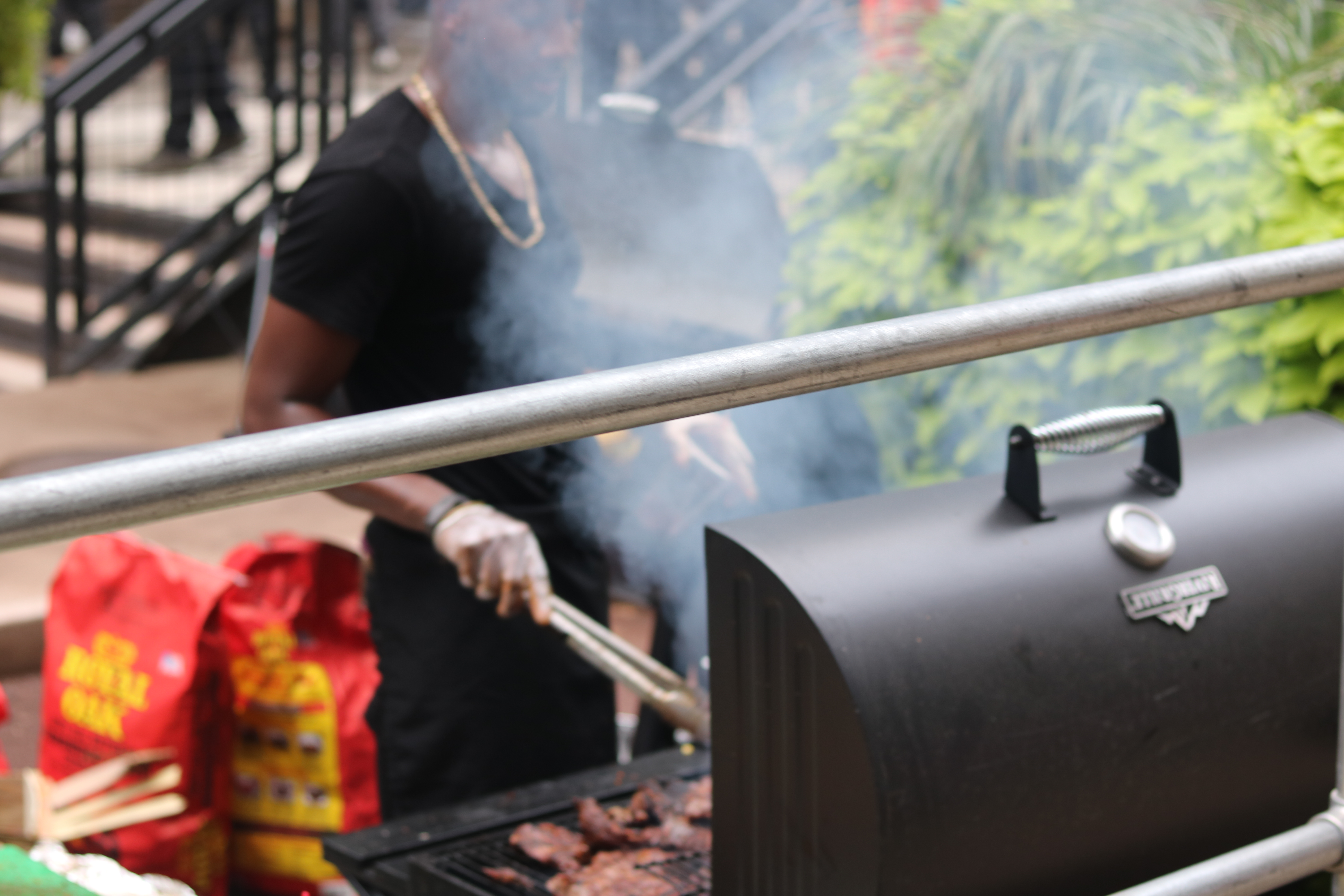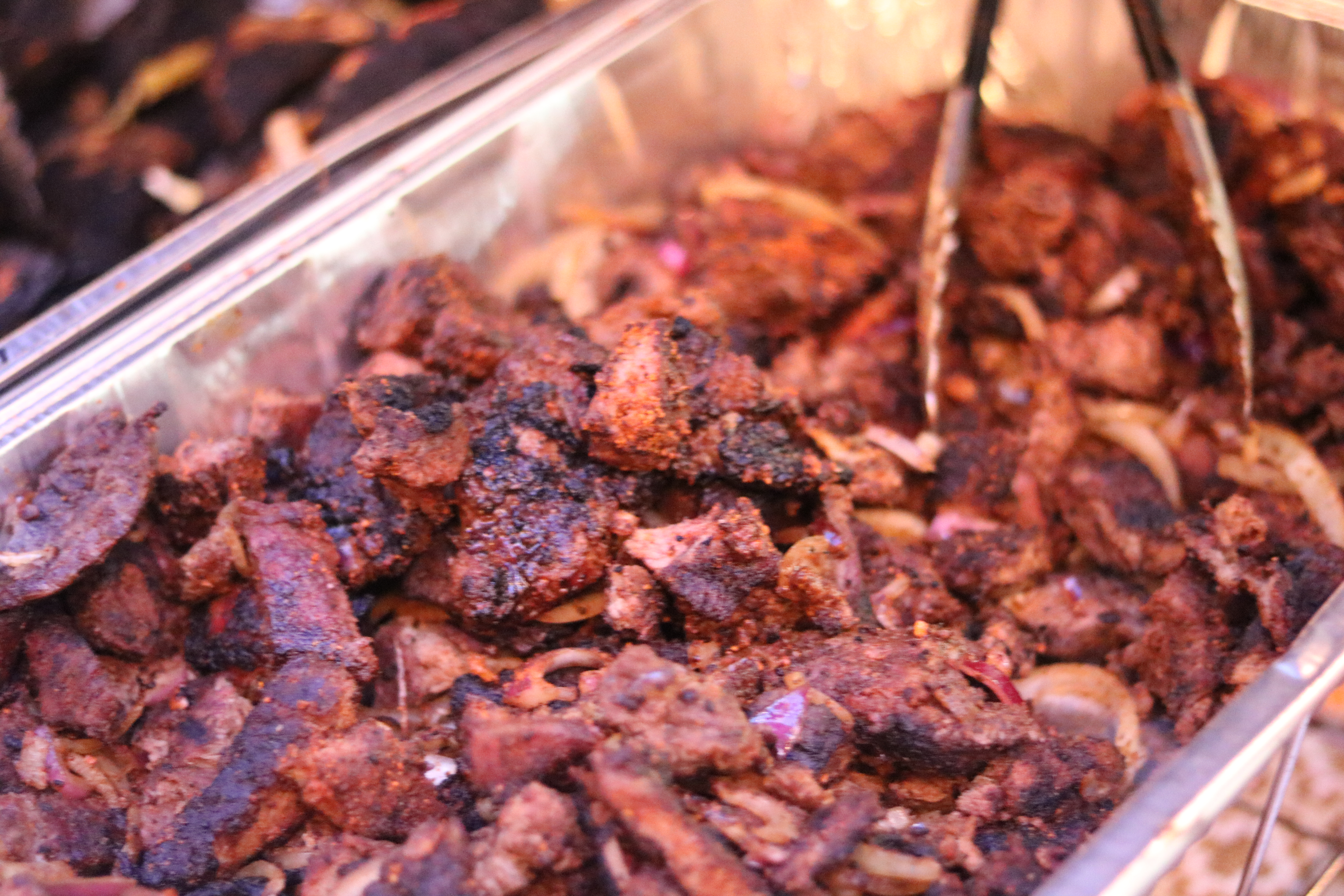 Queen of Sheba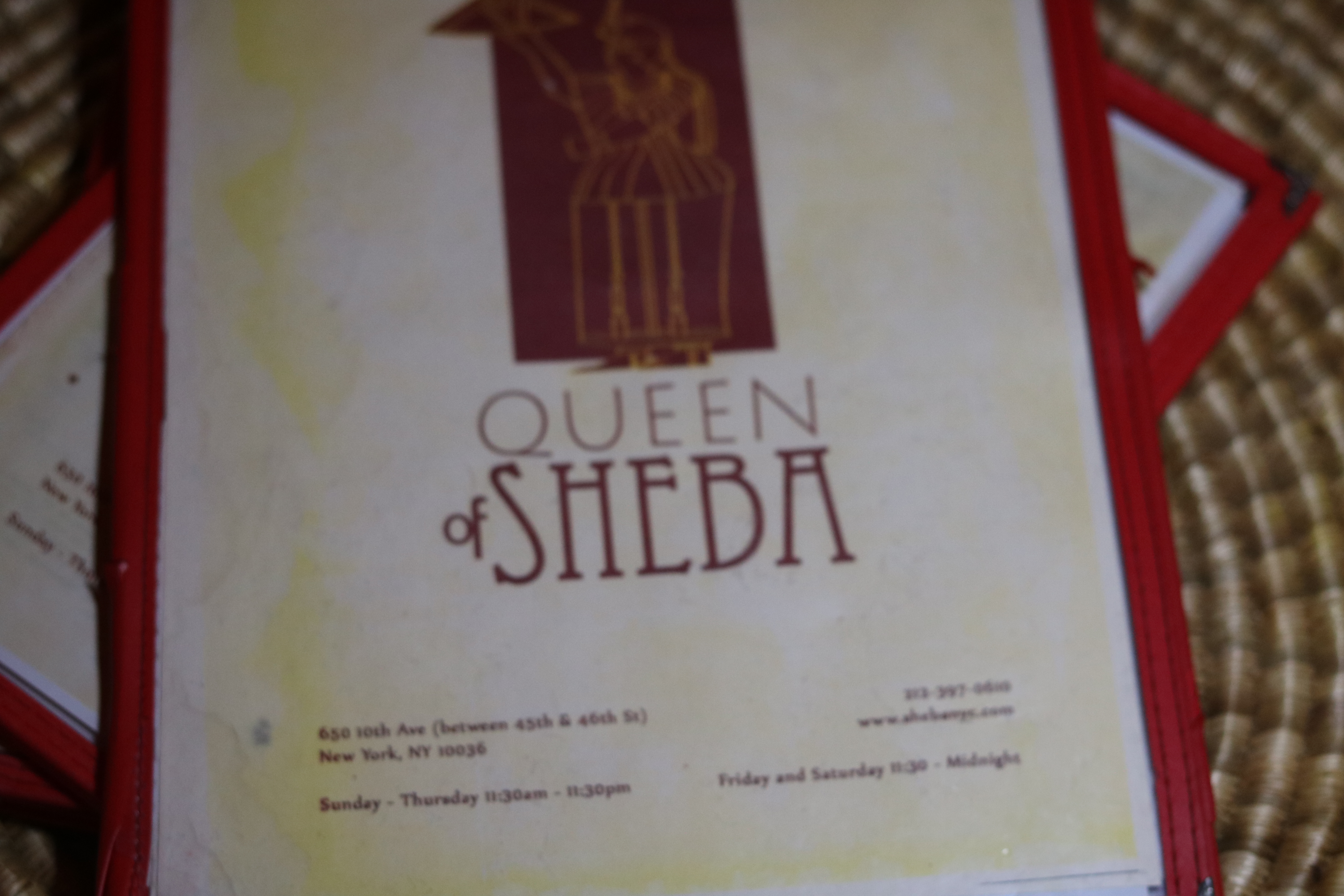 If you have never had any African cuisine African restaurant week is something you need to add to your list. Just like NY restaurant week you pay a set price for a 3-Course Meal and sometimes a complimentary cocktail will be included. I was able to go to Queen of Sheba, which is an Ethiopian restaurant located at 10th Ave between 45th and 46th street. I wanted to try something different and being that I have NEVER had Ethiopian food this was the perfect opportunity. Ethiopian food is known to a few people as a romantic dish, and some may be wondering why. I asked the same exact question, but after having Etopihian food, I understand why. Ethiopian food is fork-free and typically eating with your hands. It can be intimate as you are eating from an edible plate aka Injera.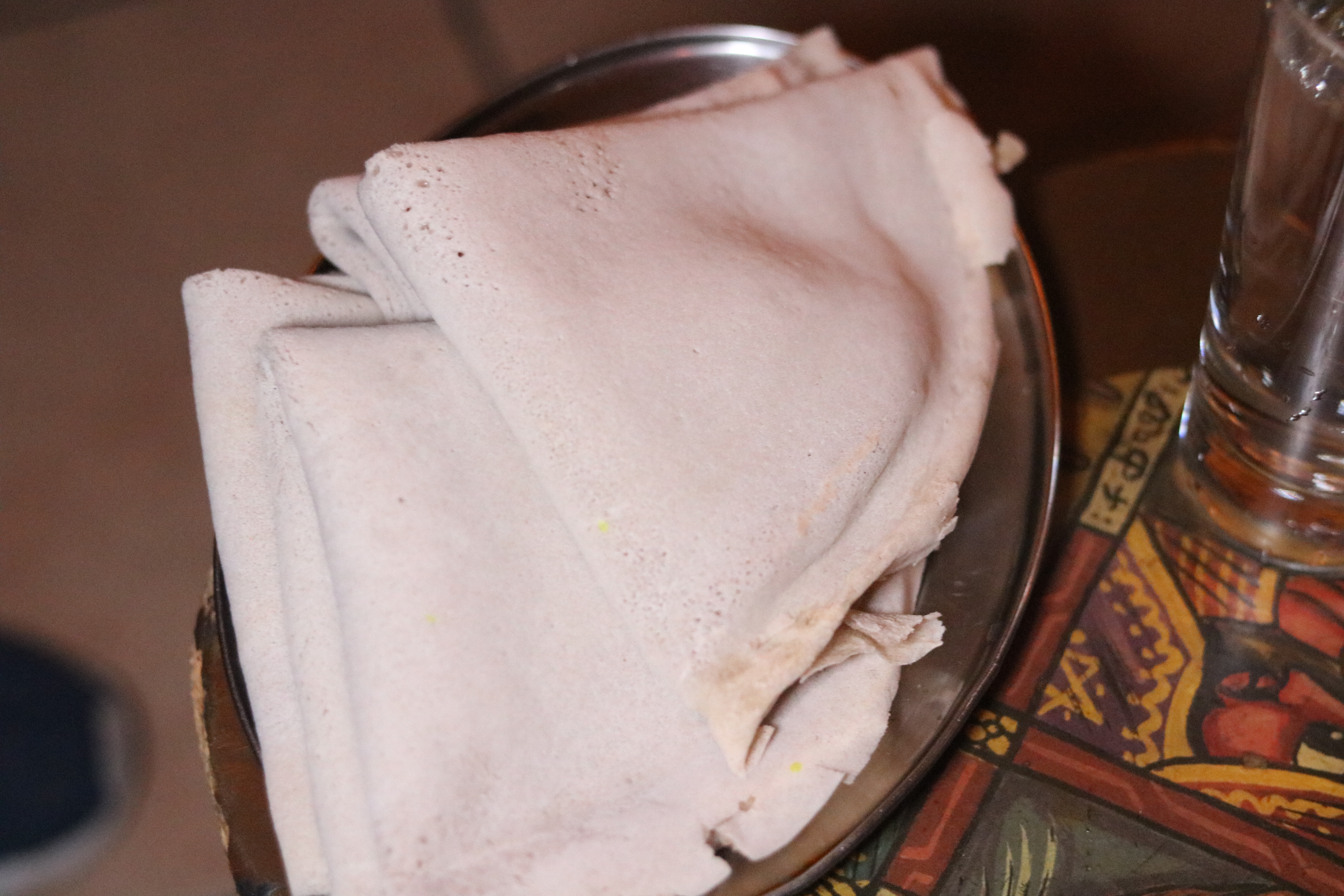 To start with the basics your traditional dish is served on top of injera which is a flat sourdough with a spongy texture. The Injera serves as the bread, and you use this to eat the different kinds of wat(stewed meats and veggies).
What We Ate….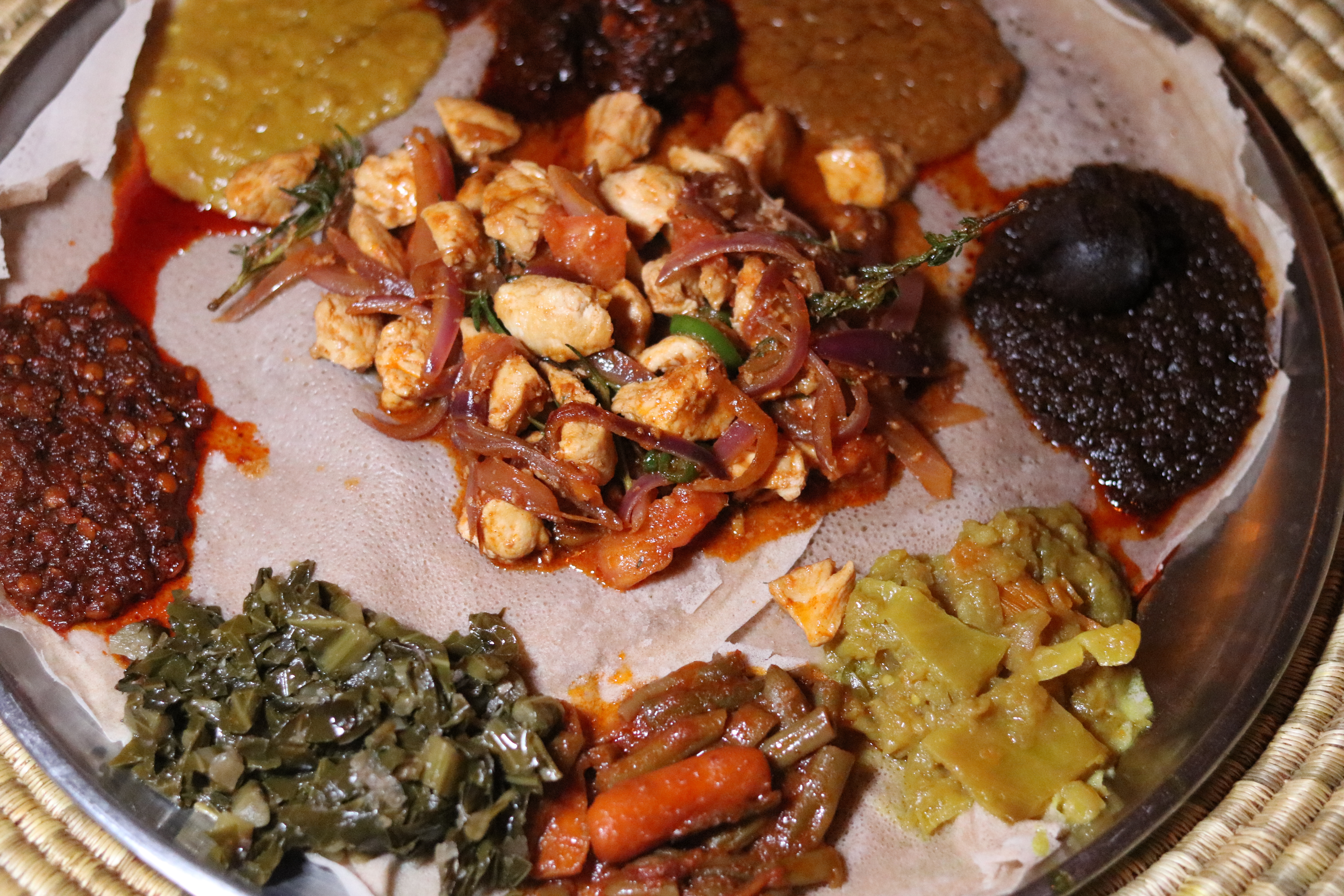 We had the Taste of Sheba which is a perfect combination platter. You get to sample different meats and veggies, and you can find out what you like and don't like. The sampler came with portions of chicken, lamb, chickpea, lentils, cabbage. From there you can order more of the items you did like if you are still hungry, The portions and very generous it is a good size for 2-4 people. Some of my favorite dishes were the chicken & lamb. Those two types of meat were very flavorful, and when paired with the Injera it was terrific. Inside of Queen of Sheba, it is very dim inside so an excellent spot for a date.
QUEEN OF SHEBA
650 10th Avenue (Btwn 45th St & 46th St.)
New York, NY 10036
Overall, I had a great experience at the events celebrating New York African Restaurant week. I would highly suggest everyone partake in the activities next year! Start by going to the parade, and then hit a different restaurant each week. The food will not disappoint you, and your taste buds will thank you! You also may not have to wait until next October! NY Africa restaurant week plans to travel to different cities in the near feature. Be sure to stay connected and follow them on Instagram, and do continue to check the website for any updates!  If you were able to check out any of the events for African Restaurant week, let me know your experience below!
Until next time 🙂