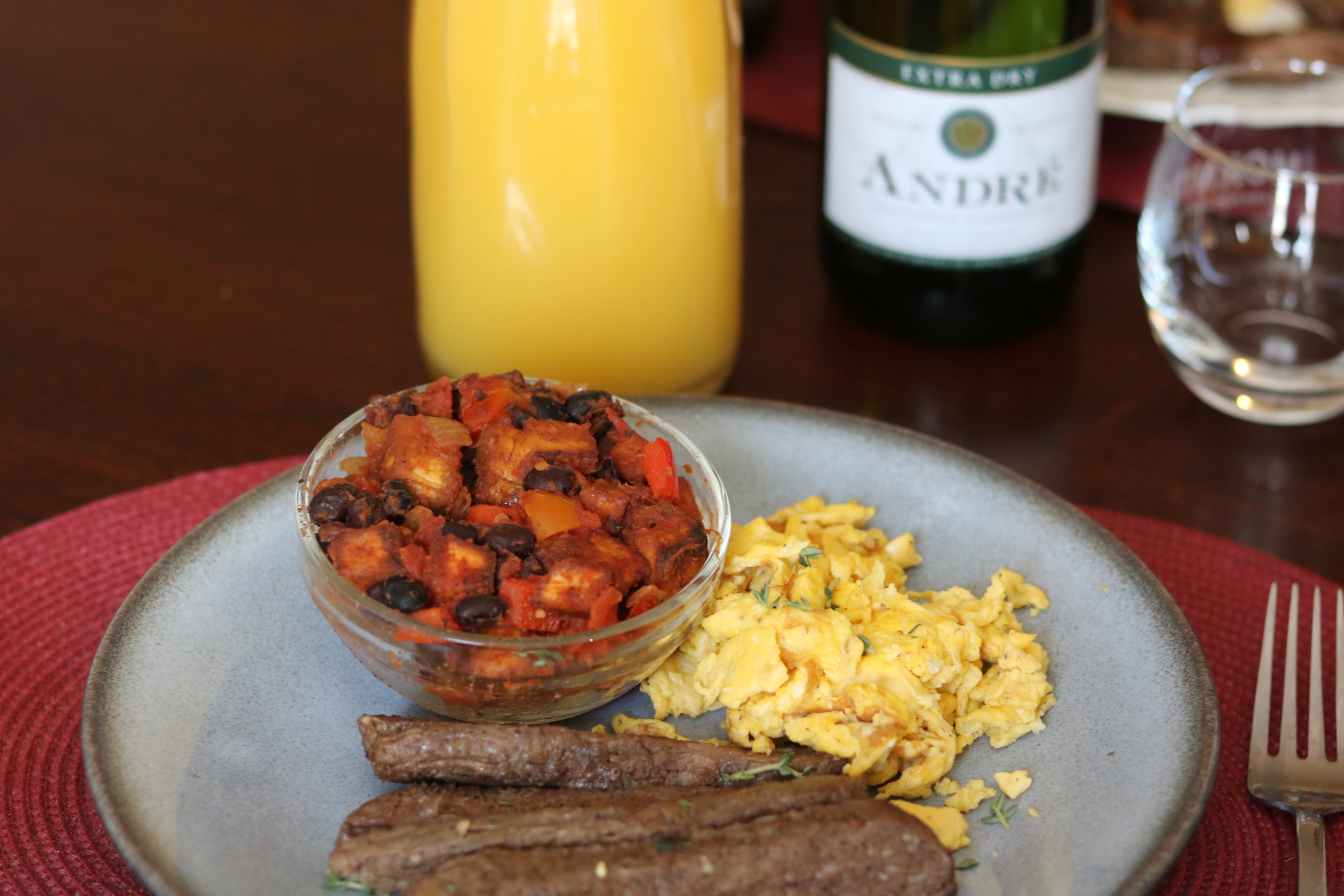 As you know since I've said it multiple times I am a brunch connoisseur! I love going out to brunch and trying different spots out, but of course, that can get costly especially when you brunch in New York. Once you add unlimited mimosas, you are looking at a good $50-60 meal! Here are 5 reasons to brunch at home:
There is no ridiculous wait
You are in control of the vibe! Want something chill with 90s R&B jam in the background you got it.
You already know the food will be great :). If you follow my foolproof recipes, there is no need to worry.
You don't have to get dressed up. Brunch in NY is definitely a scene at times, and people come out in their 

Sunday's 

 best! Want to have your brunch in PJs go for it!
Bottomless drinks don't end up costing you an additional $25. For that price, you can buy 2 containers of OJ and 2 bottles of champagne. No worries about having to chase the wait staff to refill your cup!
One of my favorite brunch dishes is Steak & Eggs! Whenever I see this on a menu 8 times out of 10, I'm going to order it, and I'm usually a happy camper! I always do my fact check though. I pull up the reviews on Yelp and read through the comments and browse the pictures. I decided to recreate my favorite dish at home and was able to use my sous vide to cook the perfect steak.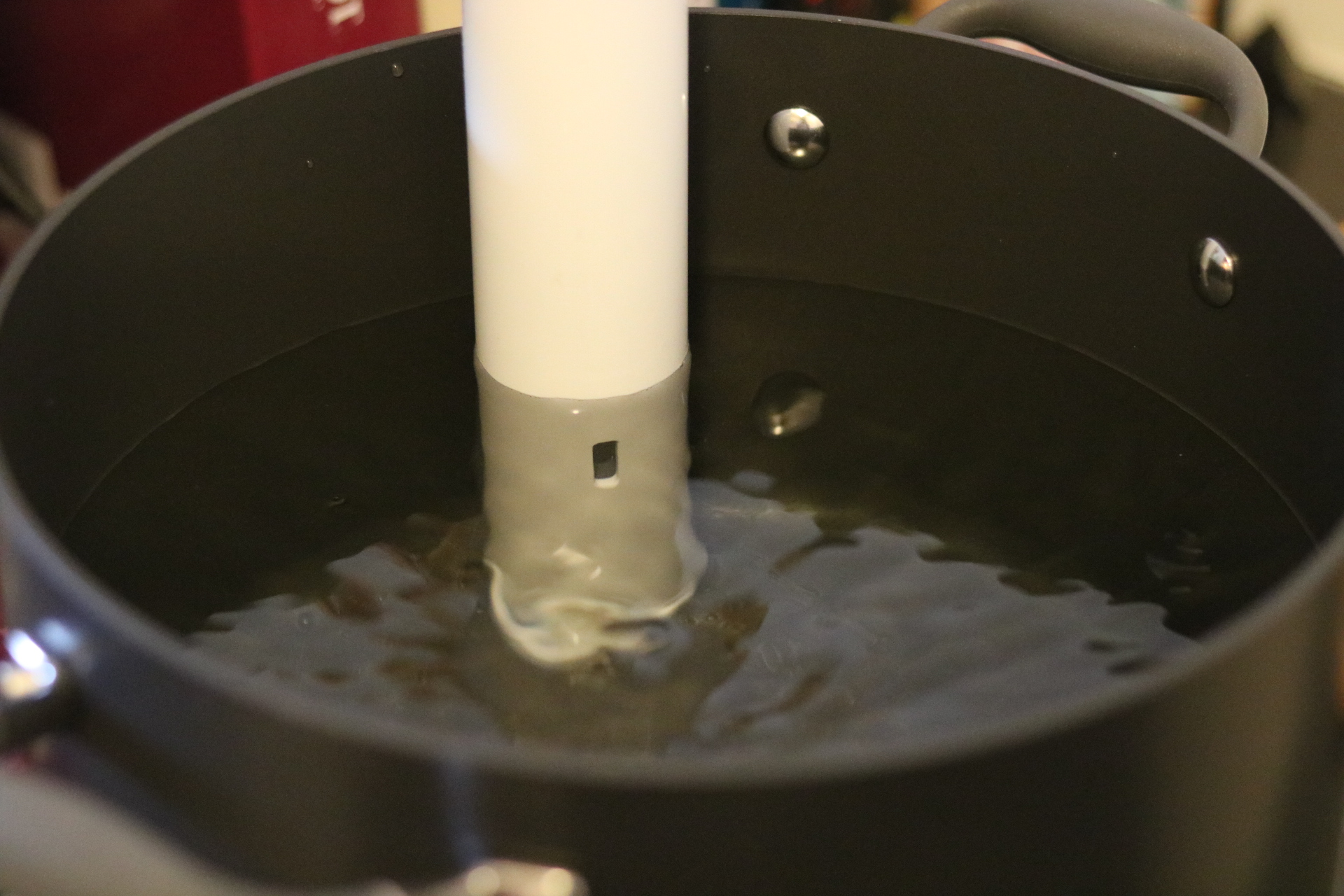 I have been looking for the perfect moment to share my review with you all my new favorite kitchen gadget. I have been using my Joule by
chef steps
for a couple of months. Sous-vide is a French technique of cooking where everything is cooked at an even temperature in a water bath that is controlled by the cooking stick. I researched this gadget for a long time before I finally took the plunge. Luckily I was able to catch a deal on this item during Black Friday in July. The website details out the specifics on how the machine operates, but it is just 3 quick and easy steps.

It's very similar to using a crockpot that you can put the food in the pot and don't have to fuss with it. I love how this is controlled by the app. Once your food is done, it will buzz and let you know, and if you are not yet ready to eat, you can leave the food in the bag for up to an hour. You don't have to worry that your food will be bland or soggy. As long as you use good quality bags the water does not get into your food at all. The food is finished off with a quick sear on the pan giving your food a nice crisp outer layer. I was able to pair my steak and eggs with a plantain hash. I recently had plantain hash when I was out to brunch. It was delicious, so I knew I wanted to recreate it. When making this recipe its very important to have ripe plantains or the recipe won't work. If your not able to find plantains sweet potatoes will work as well. The ingredients are simple as well. Just add a pepper, onion and a can of diced tomatoes and some seasonings!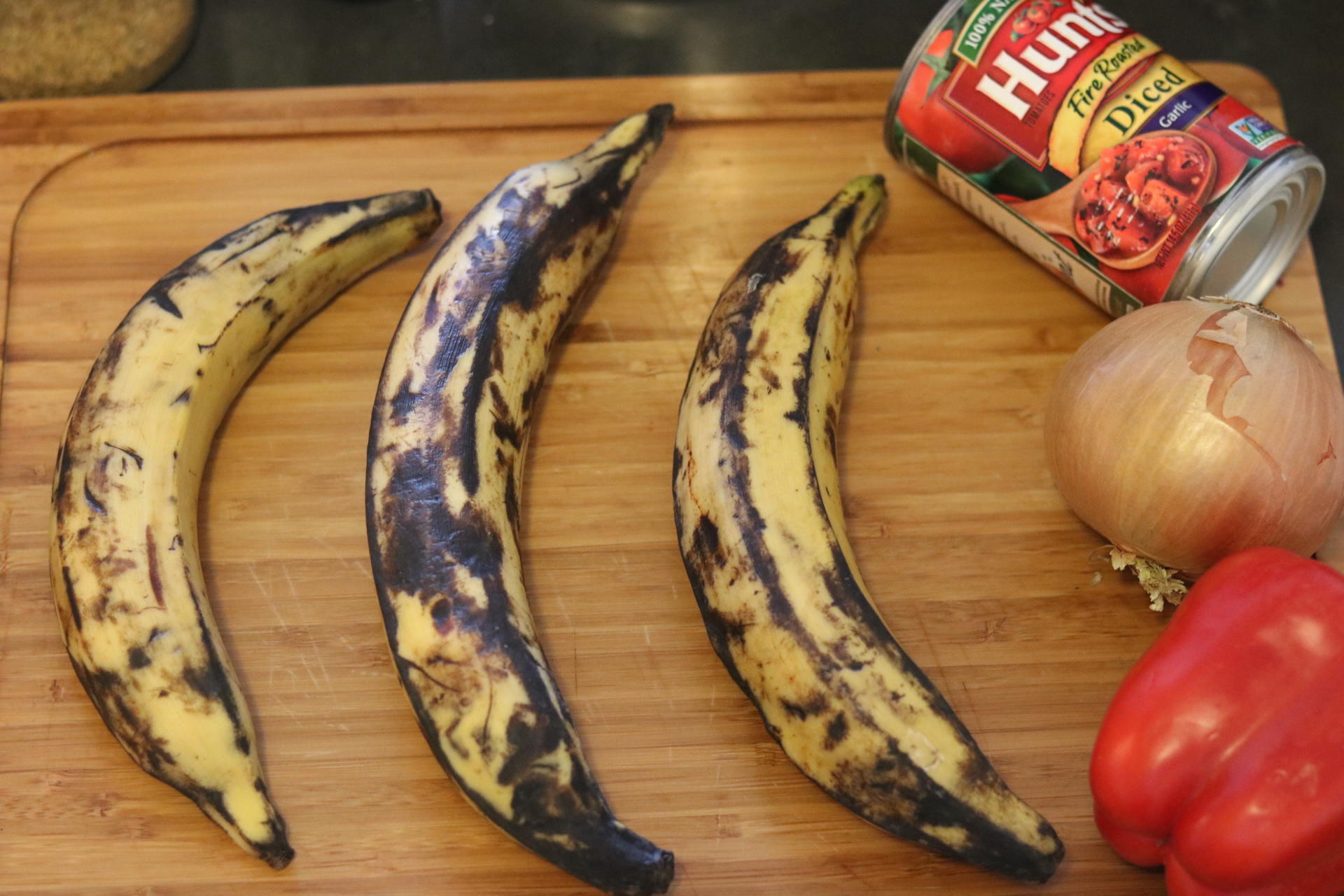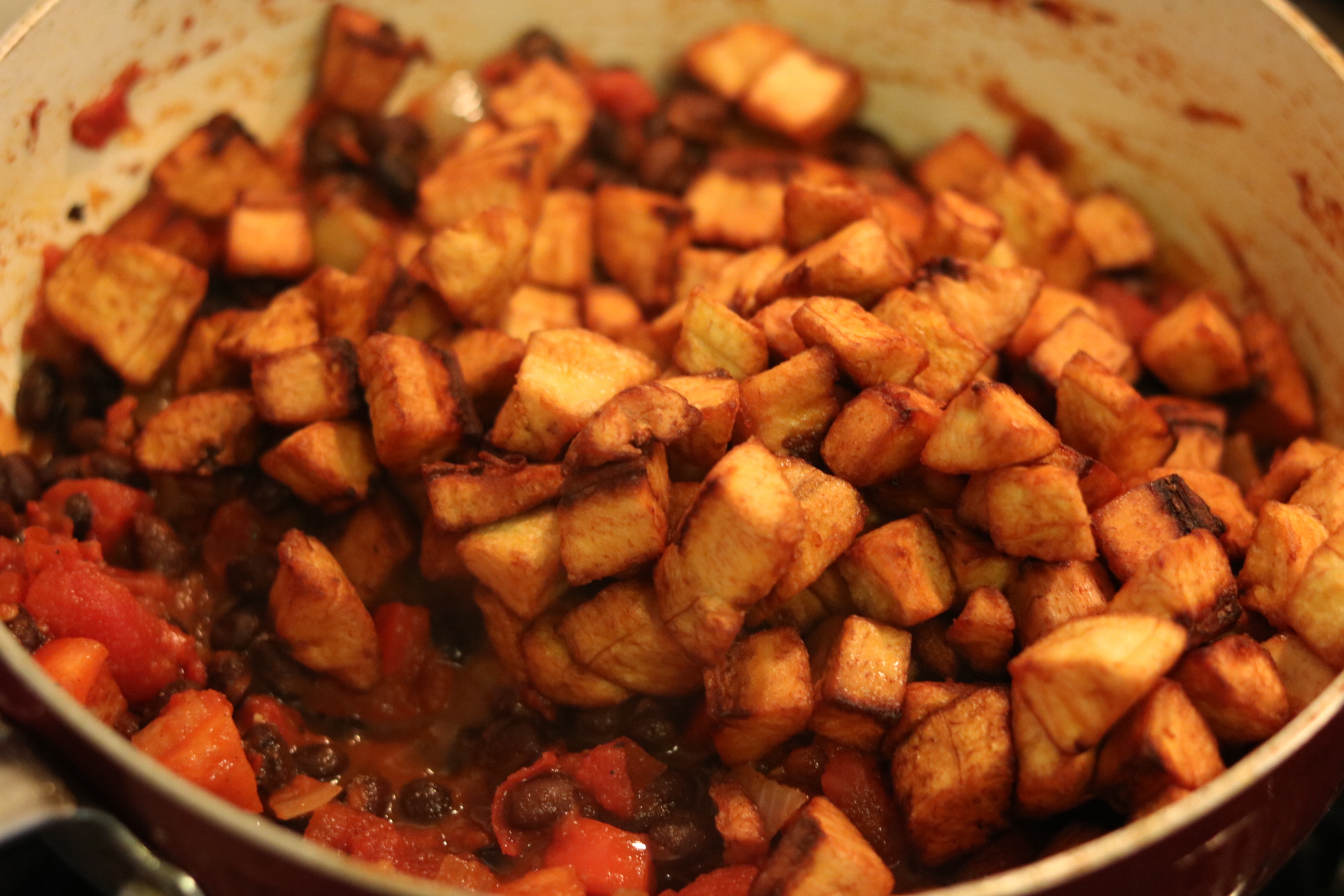 I hope you enjoy making this meal as much as I did! What are some of the dishes you love to make when you brunch at home?
Steak & Eggs with Plantain Hash
Classic brunch dish paired with plantain hash
Ingredients
Flank steak

or any double cut steak

3

cloves

fresh garlic

fresh thyme

fresh bay leaf

salt& pepper

olive oil

butter

for searing
Plantain Hash
3

ripe plantains

1

can of black beans

1/2

medium onion

1

red bell pepper

1

tsp

smoked paprika

1

clove

fresh garlic

1

can

fire roasted diced tomatoes

oil for frying

salt, pepper, and any other seasonings you may want to use
Instructions
These are instructions for cooking your steak with the Sous Vide

Sprinkle steak with salt and pepper in a hot pan

Add garlic, fresh thyme, and bay leaf with some olive oil into your ziplock bag

From here you will be instructed to follow the instructions via the app. If you don't have a Sous Vide you can cook your steak in a pan on the stove to your liking.
For Plantain Hash
Cut off both ends of the plantain, and place a diagonal slit down the middle. This will allow you to peel open the plantain. You want to dice your plantain into small square pieces.

Heat up oil in a medium-sized pan. You want just enough oil to fry the plantain.

Working in batches fry the plantain. You want to turn the plantains once and frying 1-1/2 minutes per side.

You want them to be golden brown this process should take about 5 mins. Make sure not to crowd the pan.


Once plantain is done use a slotted spoon to remove from the pan and drain on plates lined with paper towels.

In a medium-sized pan drizzle pan with oil, and add onions and garlic and the rest of your seasonings. Cook in the pan for about a minute or so.

Next you want to add in the bell pepper, diced tomatoes, bring to a simmer

Before you add the beans to the pan make sure to drain and wash the beans. Wash in a strainer with warm water. Add the beans to the pan along with the plantain, and remaining seasons.

Cook for about 10 minutes, stirring occasionally you want to make sure the heat is set to medium so this doesn't burn easily. Give the hash a taste and add any additional seasonings you may want to.


Serve with steak and eggs! Enjoy 🙂
COOKING UP THAT WORK VOL.14
Its been a while since I made one of these mixes! In honor of my Birthday month 🙂 Here are my favorite jams I've been playing non-stop for the past few weeks! Hope you enjoy 🙂
Until next time!