Do you know what today is? It is National Mango Day!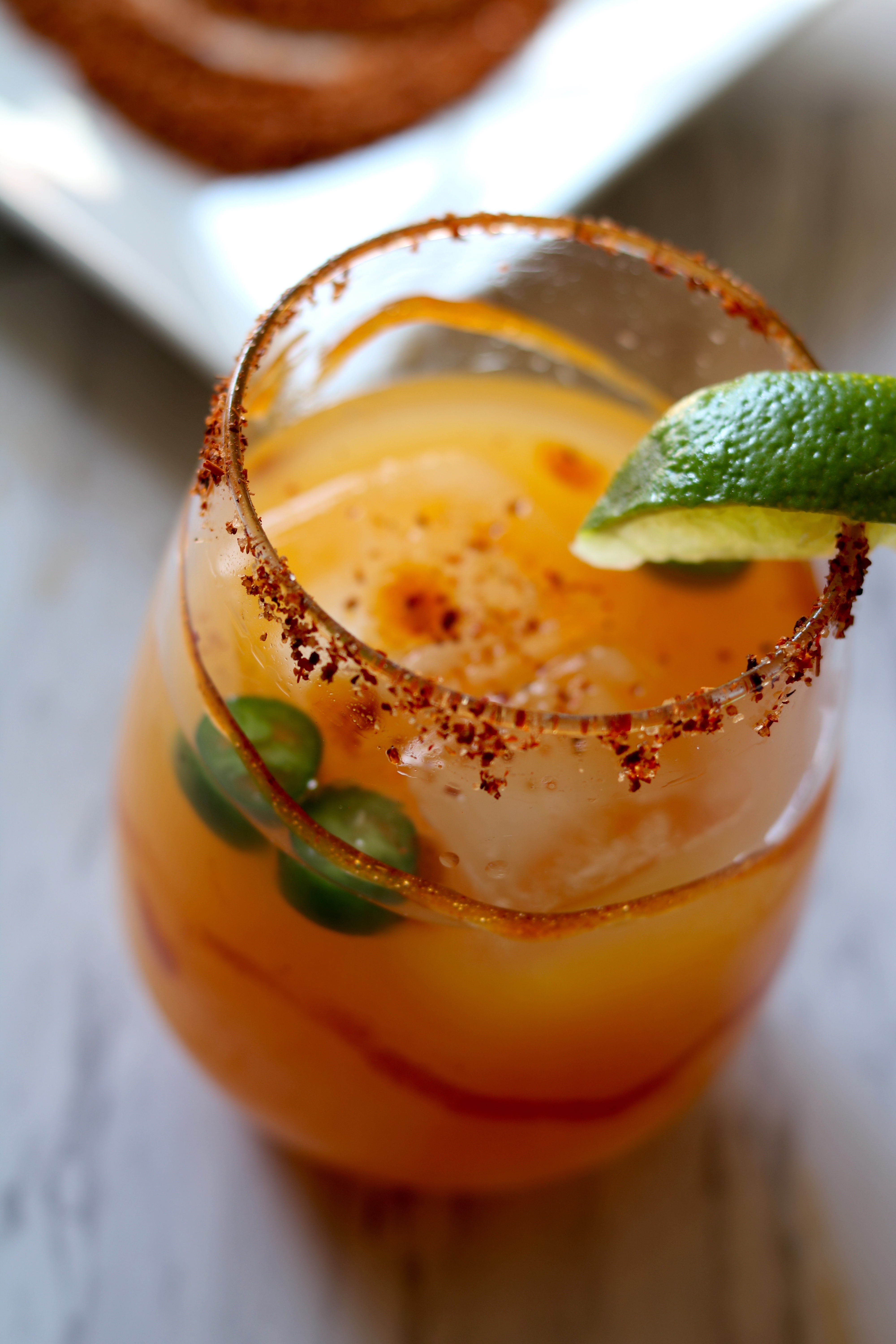 Yes, how crazy is that? I'm a lover of anything mango, so I will be celebrating all day today. I couldn't think of a better way to celebrate other than to whip up a batch of my spicy sweet mango margaritas! Now don't get intimated by the ingredient list it is straightforward once you get started.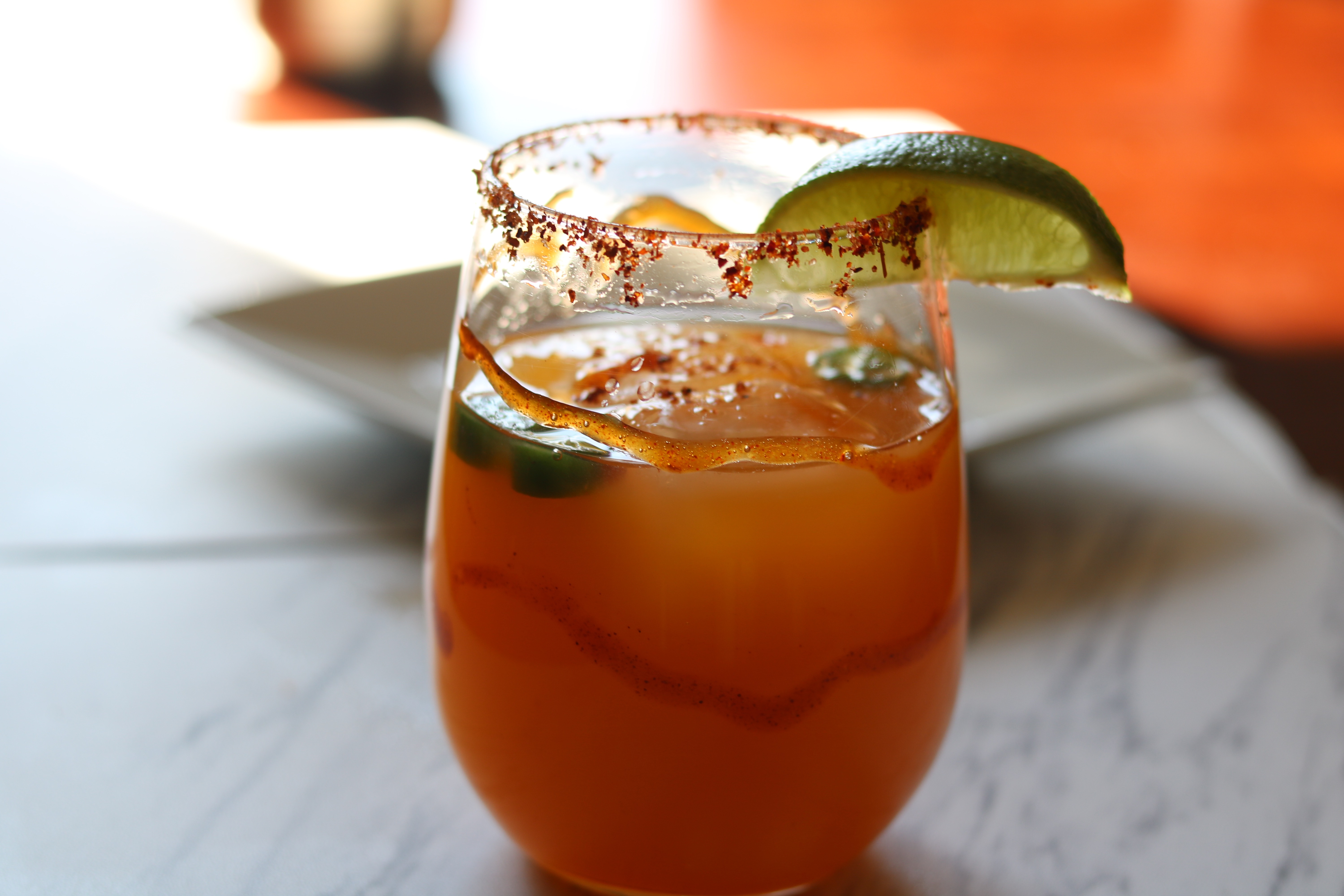 Inside this delicious drink, you can find Chamoy sauce. I make my own Chamoy sauce because I had a hard time finding this sauce in stores. Making homemade sauces are the best because you can customize it to your taste level. So what exactly is Chamoy sauce?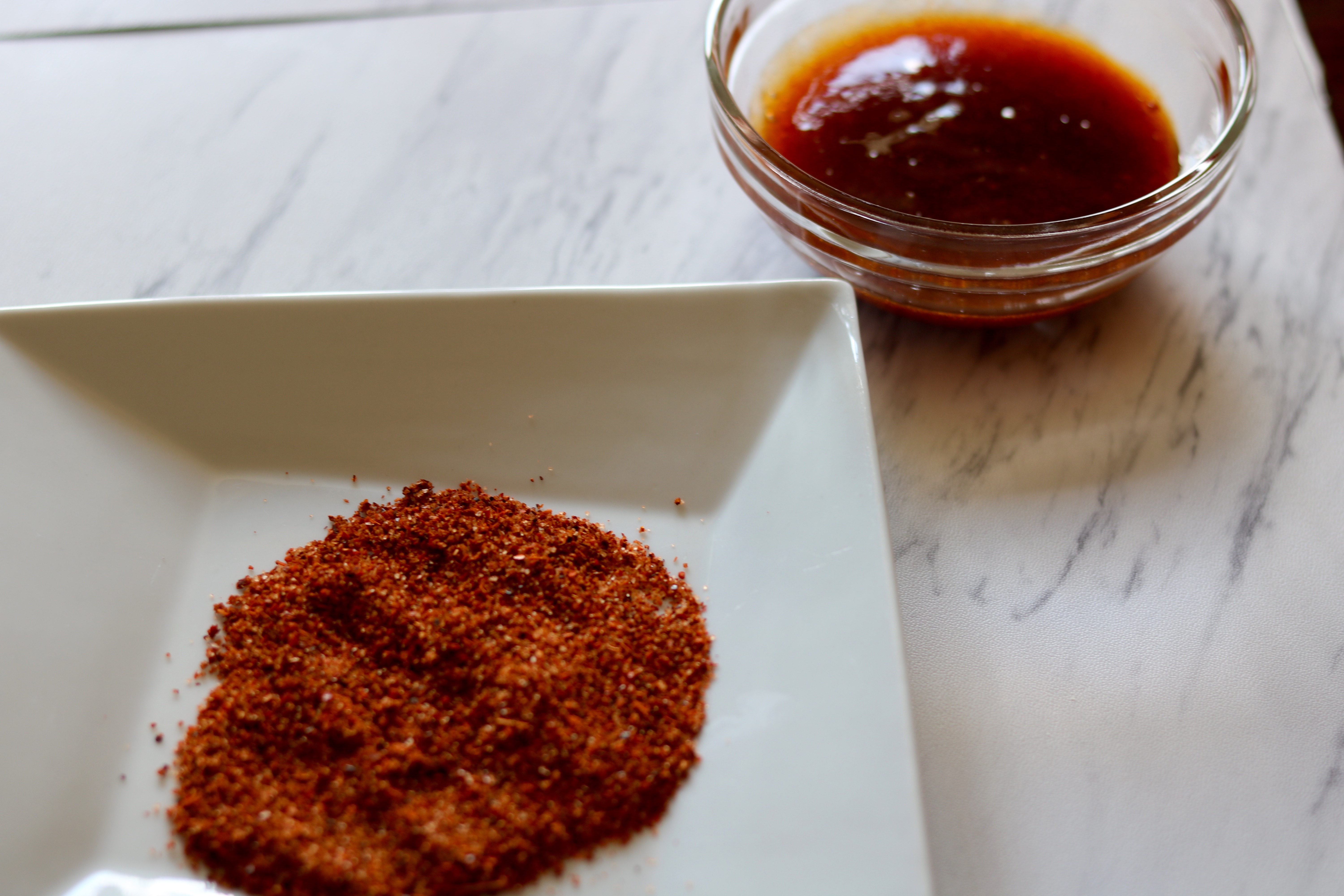 In the summertime in New York City, you may find fruit stands with people selling freshly sliced mangos, with some red sauce that they put on top. Until recently, I always assumed that was hot sauce, but little did I know it is chamoy sauce. Which is this fabulous Mexican condiment similar to a sriracha but not as harsh, this is the perfect combination of sweet and spicy sauce. The sweetness can come from fruits such as apricots or mangos, and the spice is from ancho chilies. This is the perfect condiment to put onto of any sweet fruit, or in this case margaritas 🙂
Another essential ingredient in this margarita is the chili powder. I use Tajin Chili Powder which can be found in most grocery stores that carry Hispanic products. If not you can always head over to Amazon, and if you have prime you will get it in two days! I also used this to line the glass and gives you a nice additional kick with each sip. To give this the right amount of spice throw in some slices of jalapeno and you are ready to go. I also used mango nectar juice as opposed to just mango juice. This liquid is a bit thicker, and when you mix it with pineapple juice and ice, it still has a good texture to it.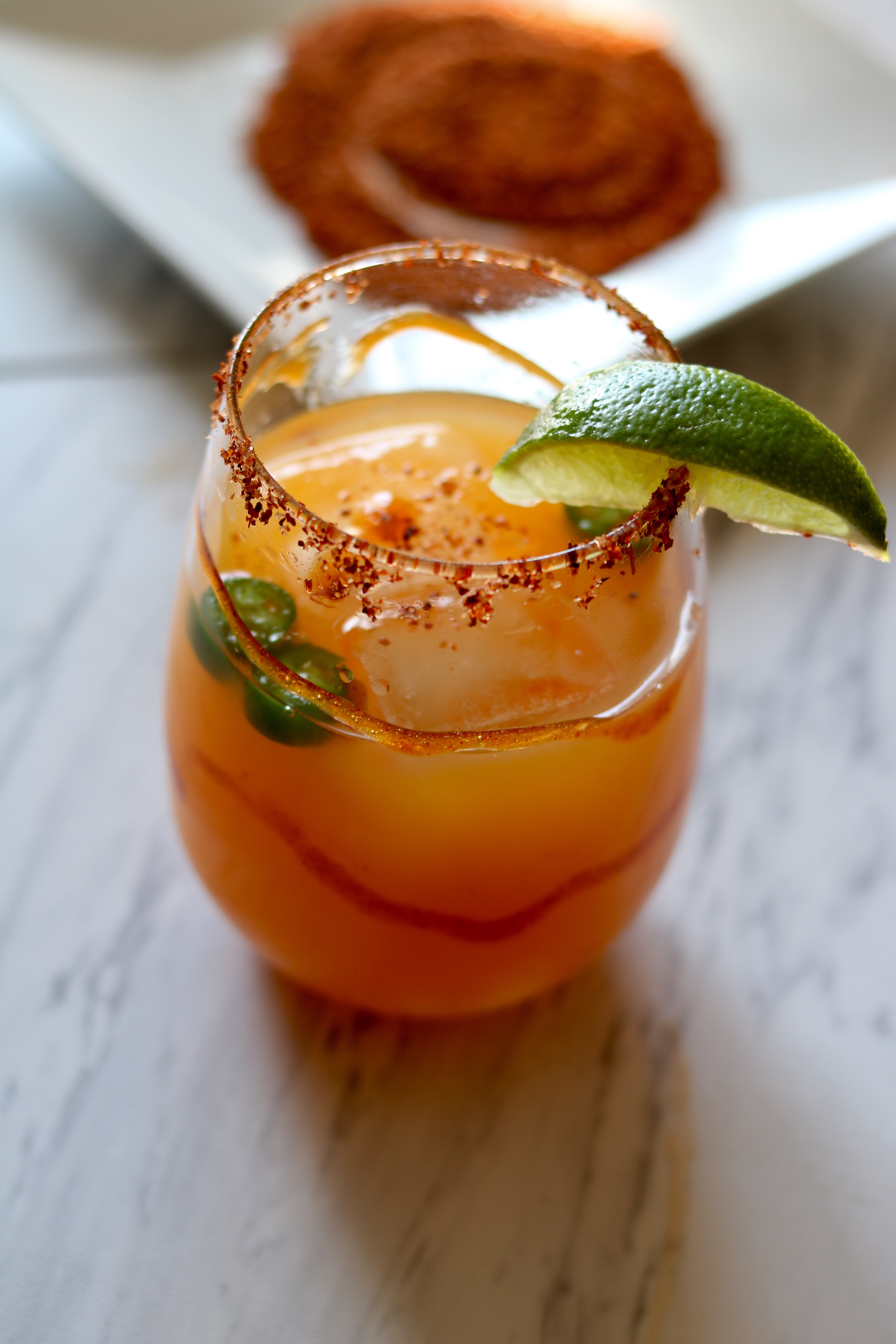 What other fun ways you all be celebrating National Mango Day? If you need some suggestion be sure to check out these amazing mango recipes below:
Mango Madness
Ingredients
2

lime

cut into quarters

1/2

cup

Tequila of your choice

1/4

cup

Triple sec or cointreau

1/4

cup

lime juice

1/2

cup

pineapple juice

1/2

cup

mango nectar

2

tsp

+ 1/4 cup Tajin chile

2

jalapeno

sliced
Chamoy Sauce
3

tsp

chile powder

10

ounces

apricot preserves

3/4

cup

lime juice

1/2

cup

sugar

1

tbsp

salt
Instructions
Add all ingredients for Chamoy sauce into a blender and puree until smooth. For a spicier sauce add more chile powder.

Combine the tequila, triple sec, and juices in a cocktail shaker.

Add 2 tsp and jalapeno, and 1/4-1/2 cup of chamoy sauce to the shaker, and shake until combined.

Rim the glasses with Taijin chile salt.


if desired using a small pipette line the glasses with chamoy drizzle.

Add ice to each of the glasses, pour drink mixture and enjoy!
Until next time!