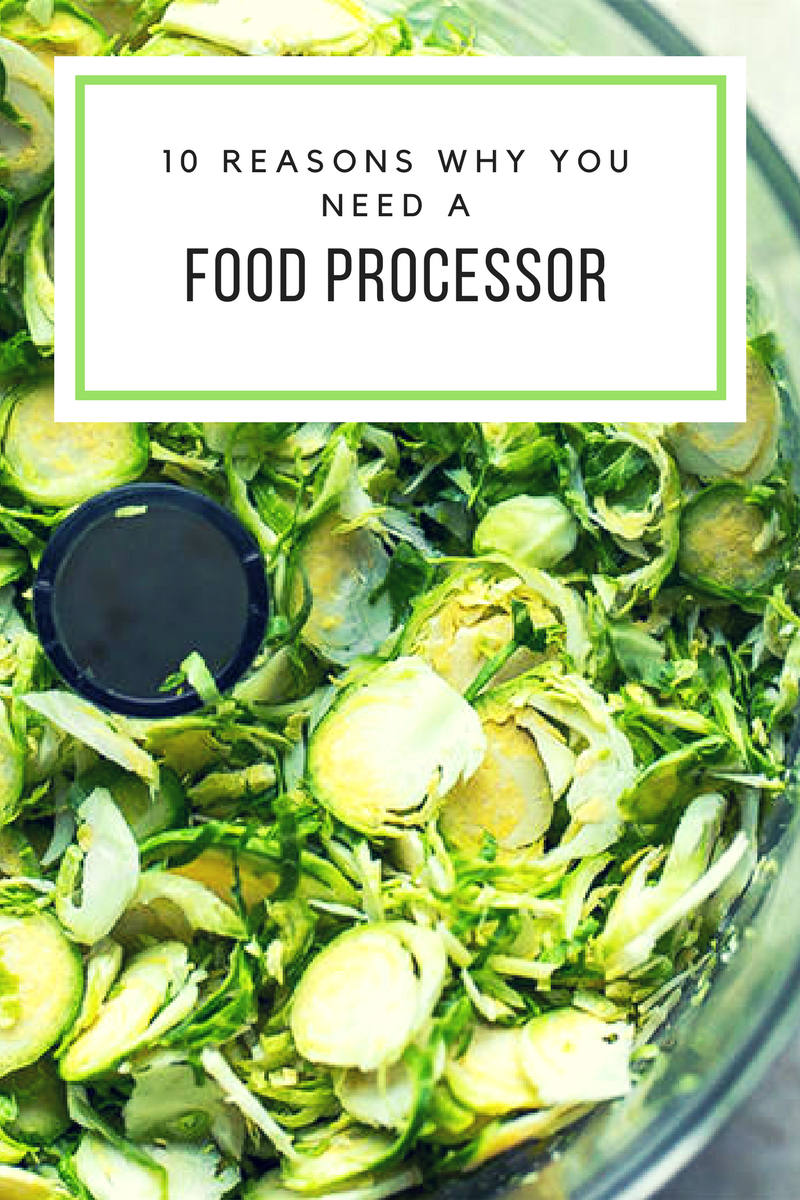 I have a confession to tell you…I'm addicted to kitchen gadgets! I'm all about finding ways to cut down time in the kitchen. If there is a gadget out there and it will save me 30-45 mins sign me up! I never thought a food processor was an appliance I needed in my kitchen, but boy was I wrong. The options are endless with what you can make! Dips, spreads, and so much more! I always thought this was a nice to have an appliance, but now I have changed my mind, and it is a NEED to have. I have had my food processor for under a year, but it has already been life changing. You don't have to believe me because I'm going to show you 10 ways you can use your food processor! 
Shred Chicken: The fastest way to shred chicken. I know you see all the recipes that include pulled chicken. No more having to worry yourself with two forks trying to get it to bite size. Just toss the chicken, and give it a couple of pulses and you're ready to go.
Nut Butters: Almond butter, peanut butter or any nut butter your heart desires. This is a cheaper alternative in the long run because we know how expensive this can get. Check out this recipe here from cooking classy such a fool proof way to make it better.
Pesto Sauce: The first time I made pesto sauce I was surprised by how easy it was. You can also sub almonds for pine nuts if you can't find them or just don't feel like splurging on pine nuts.
Hummus: Who doesn't love a creamy, flavorful hummus now the options are endless for you. Check out this Zesty Harissa Hummus from Vintage Kitty my post where I made an amazing white bean dip
Homemade Dressings: This was one of the first things I made with my food processors. This gadget makes this process so easy because there is no need to chop up any items. Check out this amazing Thai Peanut Dressing from Hunger Thirst Play.
Pie Crust: You can cut your butter into your dough to make a nice flaky crust because who has time to cut the butter into the flour
Ice Cream: If you are trying to maintain a healthy diet this summer but don't want to skip dessert try making a healthy ice cream. Toss 2-3 frozen bananas in your food processes along with 1-2 tablespoons of peanut butter and a few seconds later you will have a nice creamy, healthy ice cream!
Veggies: Grate carrots and other veggies, this is perfect for making carrot cake no need to use that shredder anymore toss these in your new favorite gadget. Plus no more tears when you have to chop onions.
Pizza Crust: Toss cauliflower and be amazed how quickly this process becomes, and no worries of hurting your precious fingers while using a cheese grater.
Breadcrumbs: Never purchase breadcrumbs again! Turn your hard old bread into delicious breadcrumbs!
Now that I've convinced you why you need to add this to your kitchen you're probably wondering what food processor should I buy? This gadget can range up to $150 and if you're able to spend that much great! If not there are comparable machines that are just as great. The food processor I have is from Hamilton Beach, and it only cost me $36, and it was a great investment. I would highly recommend this brand if you don't want to spend that much money on one. You can get it here.
Until next time!