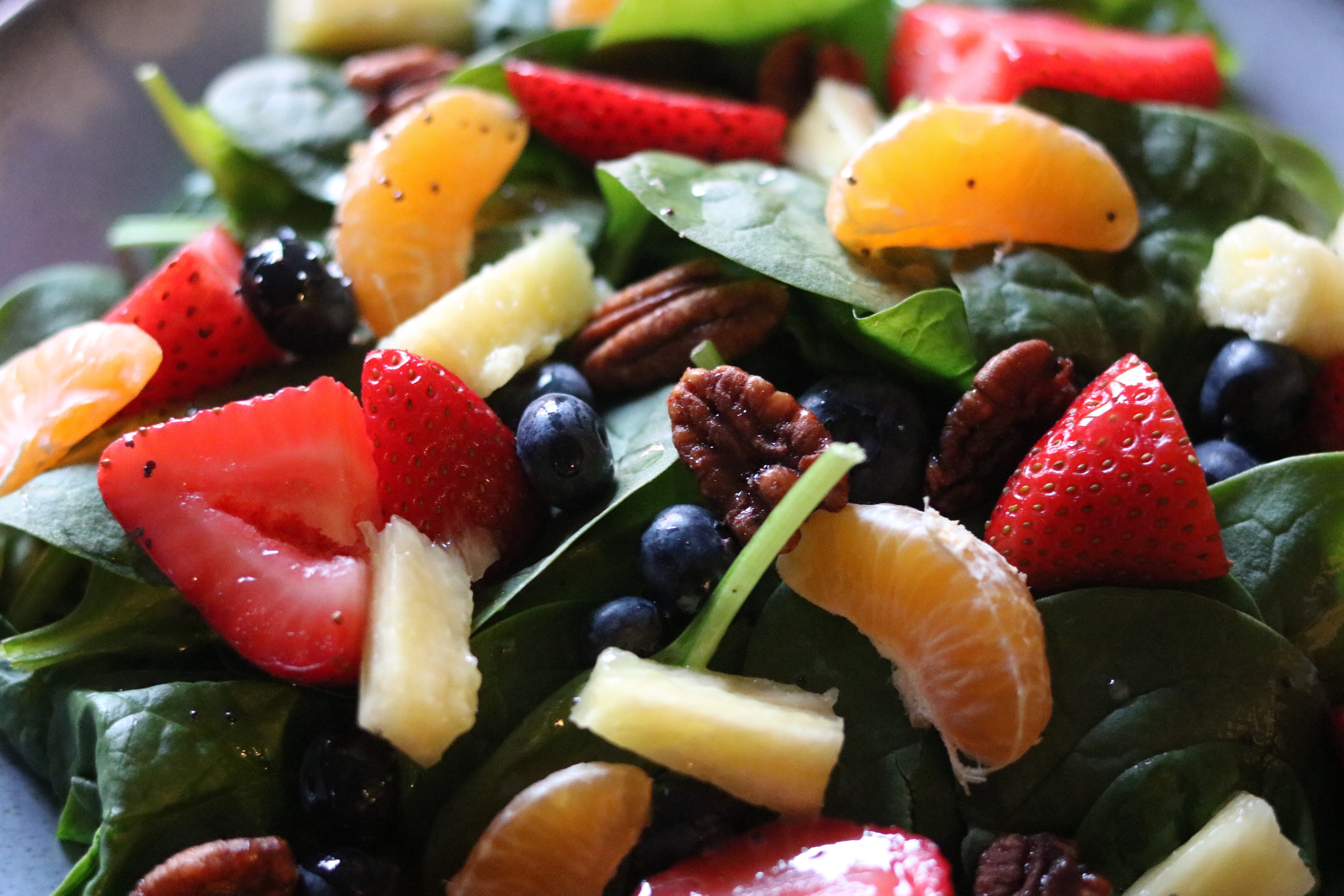 It's finally summer and I couldn't be any happier! Summertime in NYC gets better and better for me each year. Endless options of rooftops, summer concerts, and food festivals. Remember when I said it's all about balance? So we worked real hard to get our summer body and now we have to keep it! This is an amazing salad that brings me back to my High School days when I would enjoy this salad weekly at Panera. So I decided to make my own version 🙂 Some people are not a huge fan of adding fruit to your salads, but I say don't knock it until you try it.
This is a simple recipe and all you need to do is add in the fresh fruit and pecans. If this salad doesn't scream summer just wait until we add the dressing! This is a nice and easy salad to enjoy that won't pack on the calories. The dressing is super simple and is less than 10 ingredients that I'm sure you already have in your cabinet.  You can also add on some baked chicken and this is now the best of both worlds sweet and savory 🙂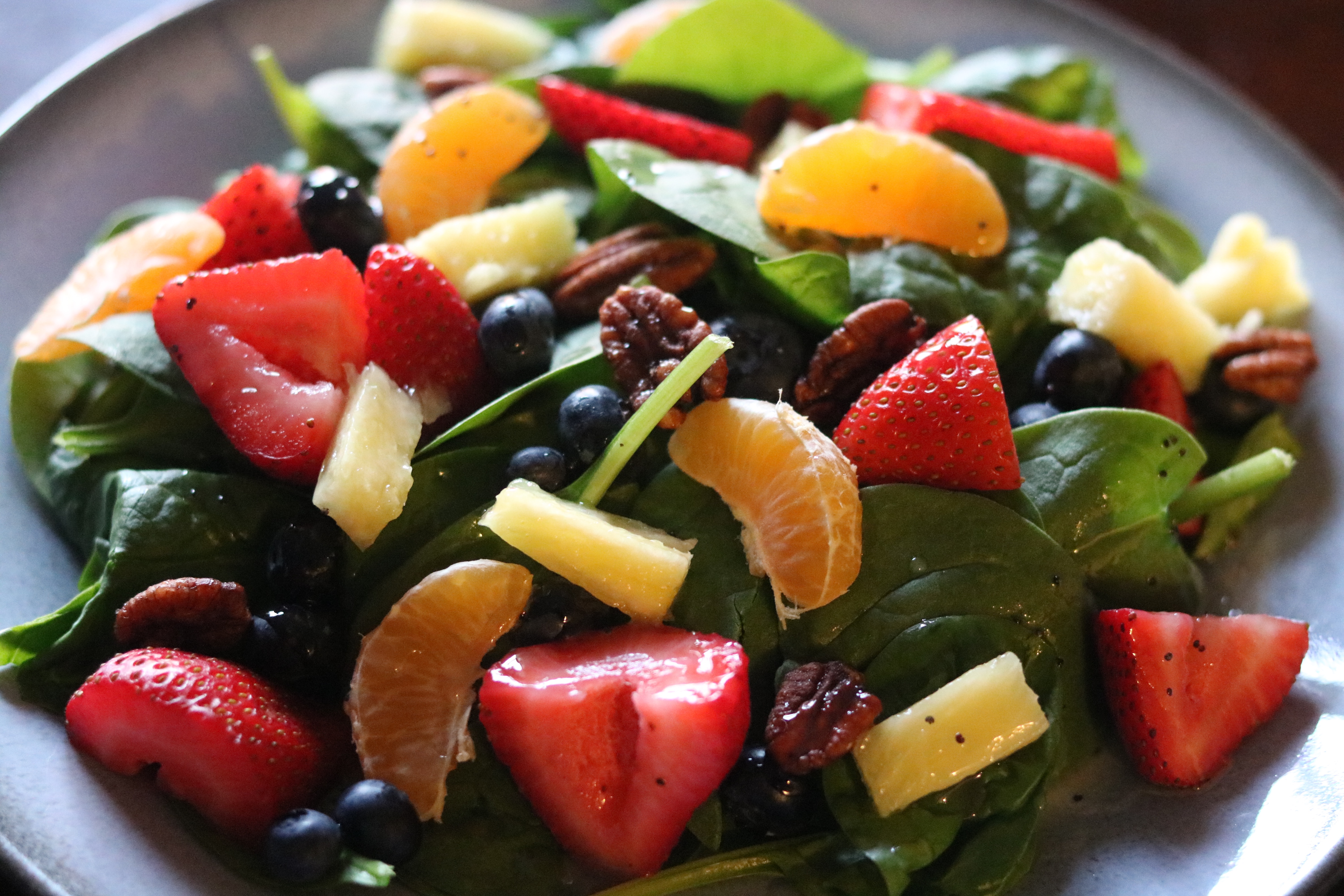 If your a fan of my Strawberry Spinach recipe be sure to check out this amazing Watermelon Panzanella salad from The Domestic Dietitian.

Strawberry Spinach Salad with Poppyseed Dressing
A quick and easy Strawberry Spinach Salad with crunchy pecans, fruit and a sweet poppyseed dressing.
Ingredients
12

ounces

spinach

8

ounces

strawberries

sliced

1/2

cup

pineapples

sliced into small triangles

1/2

cup

blueberries

3-4

clementines

1/2

cup

roasted pecans
Poppy Seed Dressing
1/3

cup

white sugar

1/2

cup

white wine vinegar

1

tsp

salt

1

tsp

dijon mustard

1

tsp

grated onion

3/4

cup

vegetable oil

1

tbsp

poppy seeds
Instructions
Place all ingredients for the dressing in the blender EXCEPT poppy seeds. Slowly pulse until all ingredients are well combined.

Taste the dressing and if needed add any additional ingredients to your liking. Stir in poppy seeds until well combined.




Combine the spinach, strawberries, pineapples, pecans, blueberries, clementine, pecans in a bowl. Slowly add in 1/4 of the dressing, and add more upon your preference. Toss until everything is evenly coated. Enjoy!
COOKING UP THAT WORK VOL. 11
Summer time brings good vibes and good tunes. Here is my playlist that I have on repeat this summer. It was really hard to only pick 10 so I'm leaving you with 20 jams to get you through the summer. Click play and you won't have to worry about hitting shuffle 🙂 What are some plans you all have put in place for summer? Let me know some of your plans below!
Until next time!