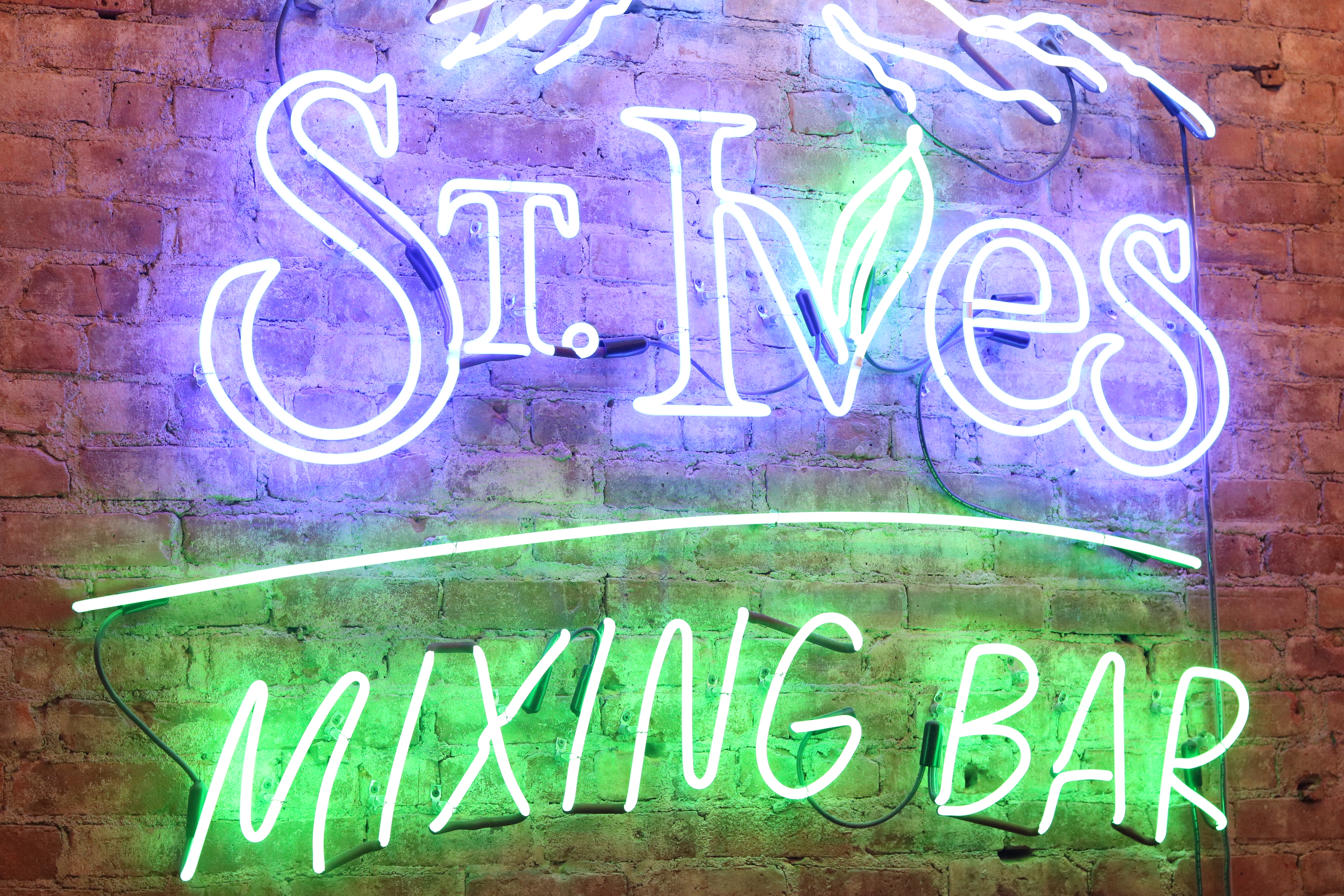 Last week I had the pleasure of visiting the St. Ives pop up mixing bar. It was such a great experience, and I need you all to put it on your summer list. Who doesn't love a customized face scrub to target your personal needs? You can get all of this for just $12, and this jar will last you months! Once you enter, it's a very interactive experience from the beginning. You have the option to pick a lotion or a face scrub.
I opted to get the face scrub but will be back for the body lotion.
How does it work?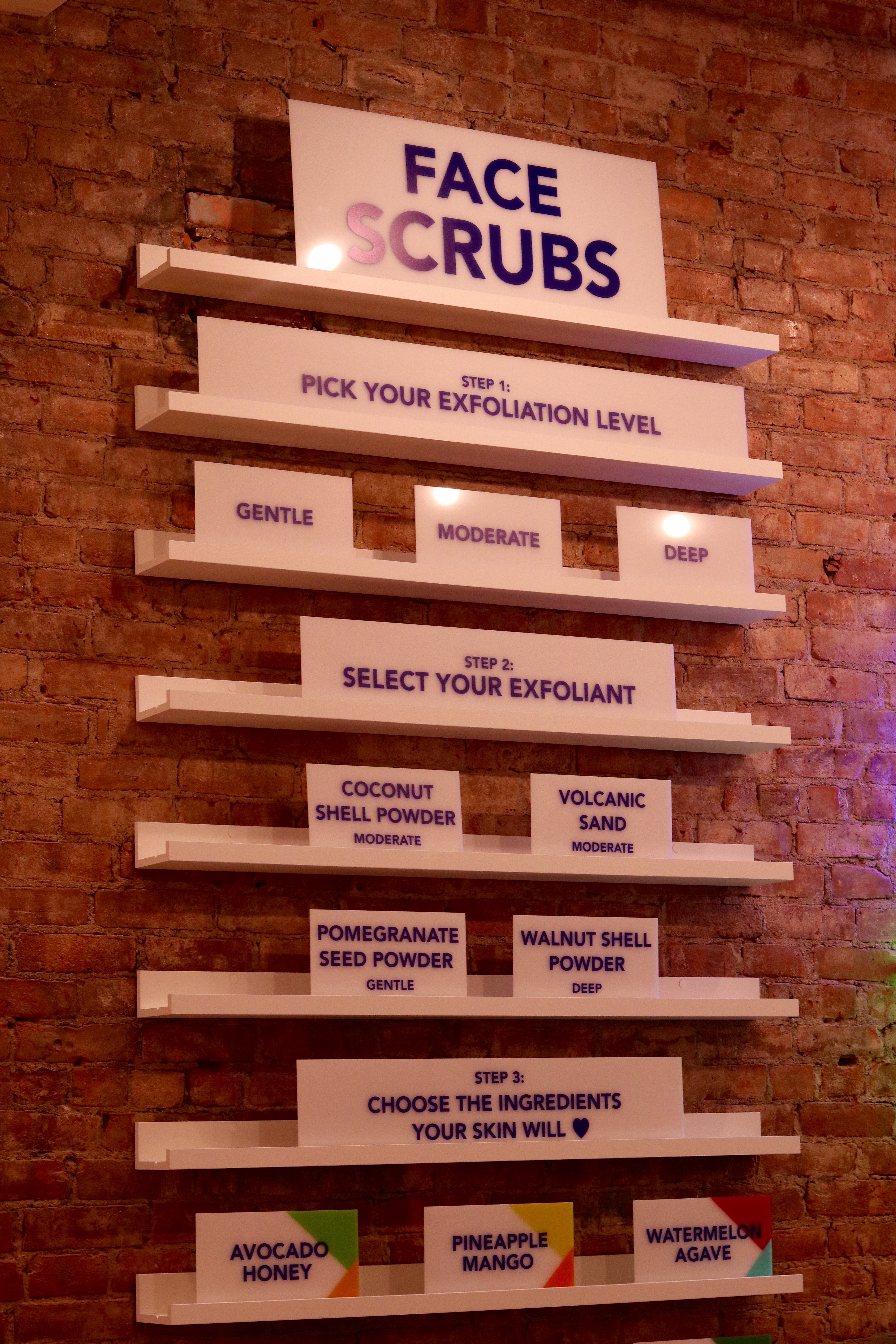 Each person that wants to make a face scrub is asked to fill out a questionnaire that a mixing goddess will assist you each step of the way. For the body scrub, it is three quick, easy steps: first, you are asked to pick your exfoliation level your skin desires. Your options here are gentle, moderate, or deep. I chose deep because I wanted my scrub to get deep down into my pores and keep me glowing.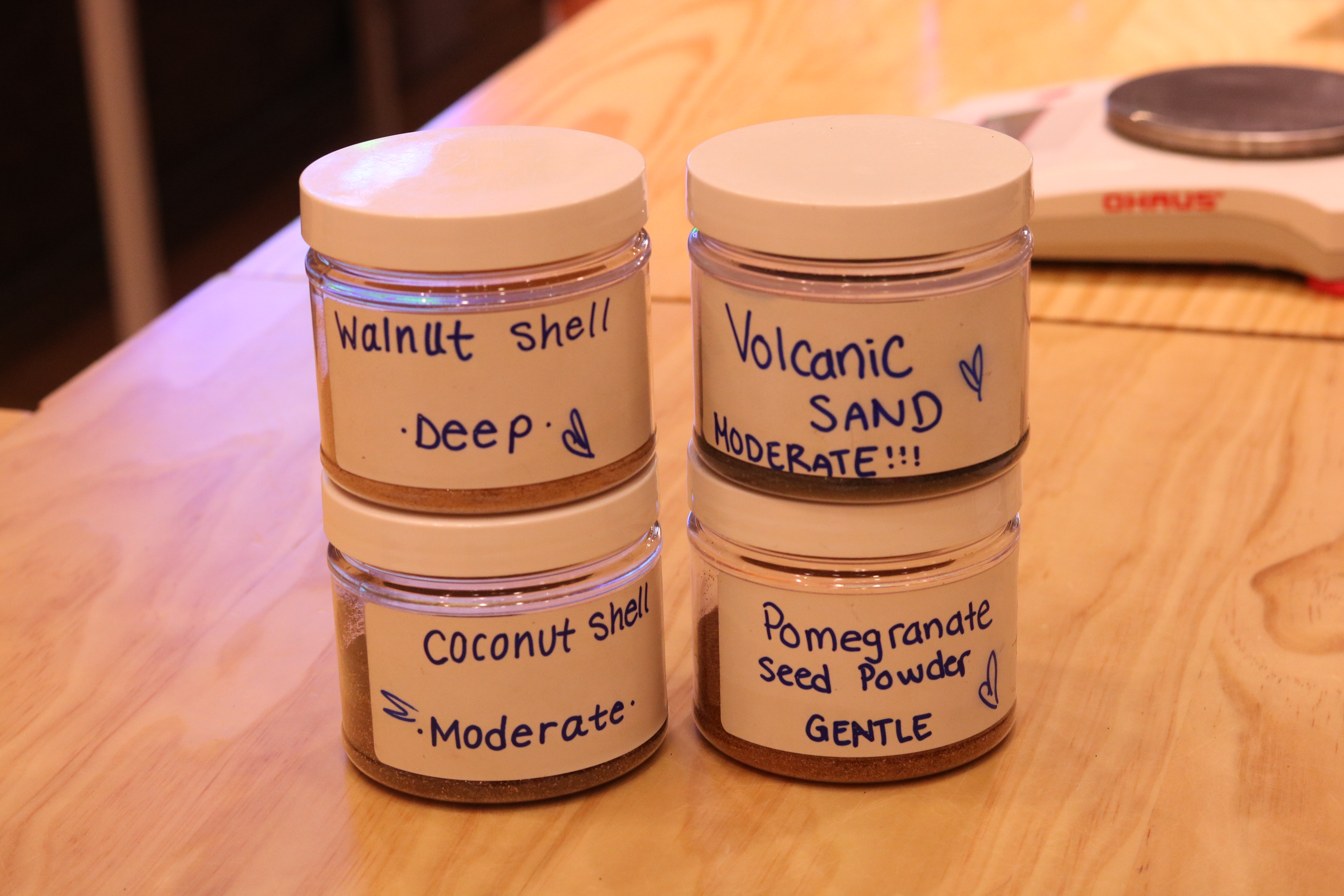 You then pick what you want that exfoliate to be the options are coconut shell powder, volcanic sand, pomegranate seed powder, walnut shell powder. Finally, you can choose the ingredients your skin will love  Avocado Honey, Pineapple Mango, Cucumber Kale to name a few.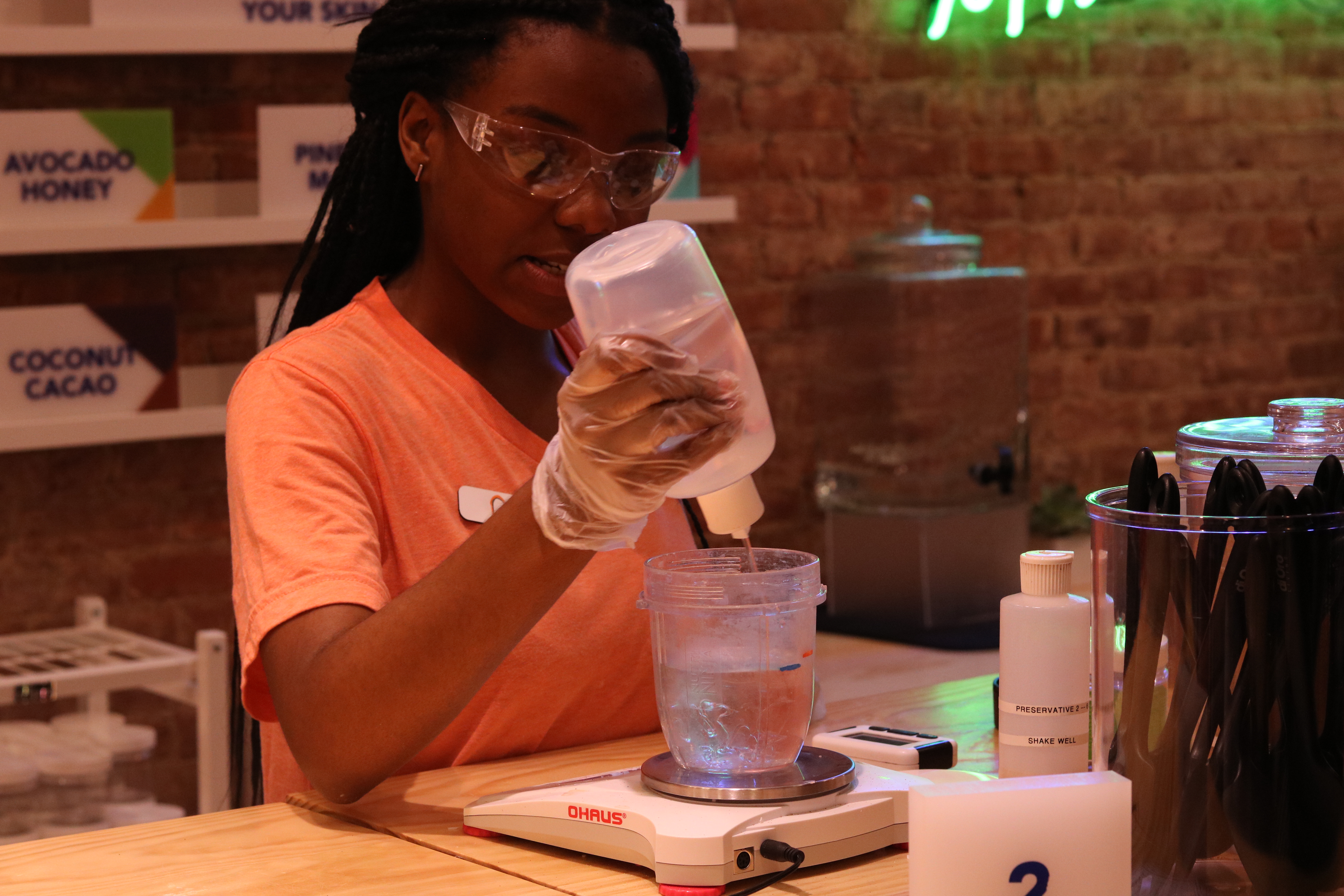 If you aren't sure about what exfoliation you want or what scent, no need to worry there are a ton of samples for you to try and smell before you commit to your own. You pay for your scrub, and then you're passed over to a mixing goddess to make your dreams come true. In a few quick and easy steps, you can see how your scrub comes together. First water is added to the mini blender, followed by glycerin and preservatives which will help this scrub last until the end of November since all the ingredients are natural.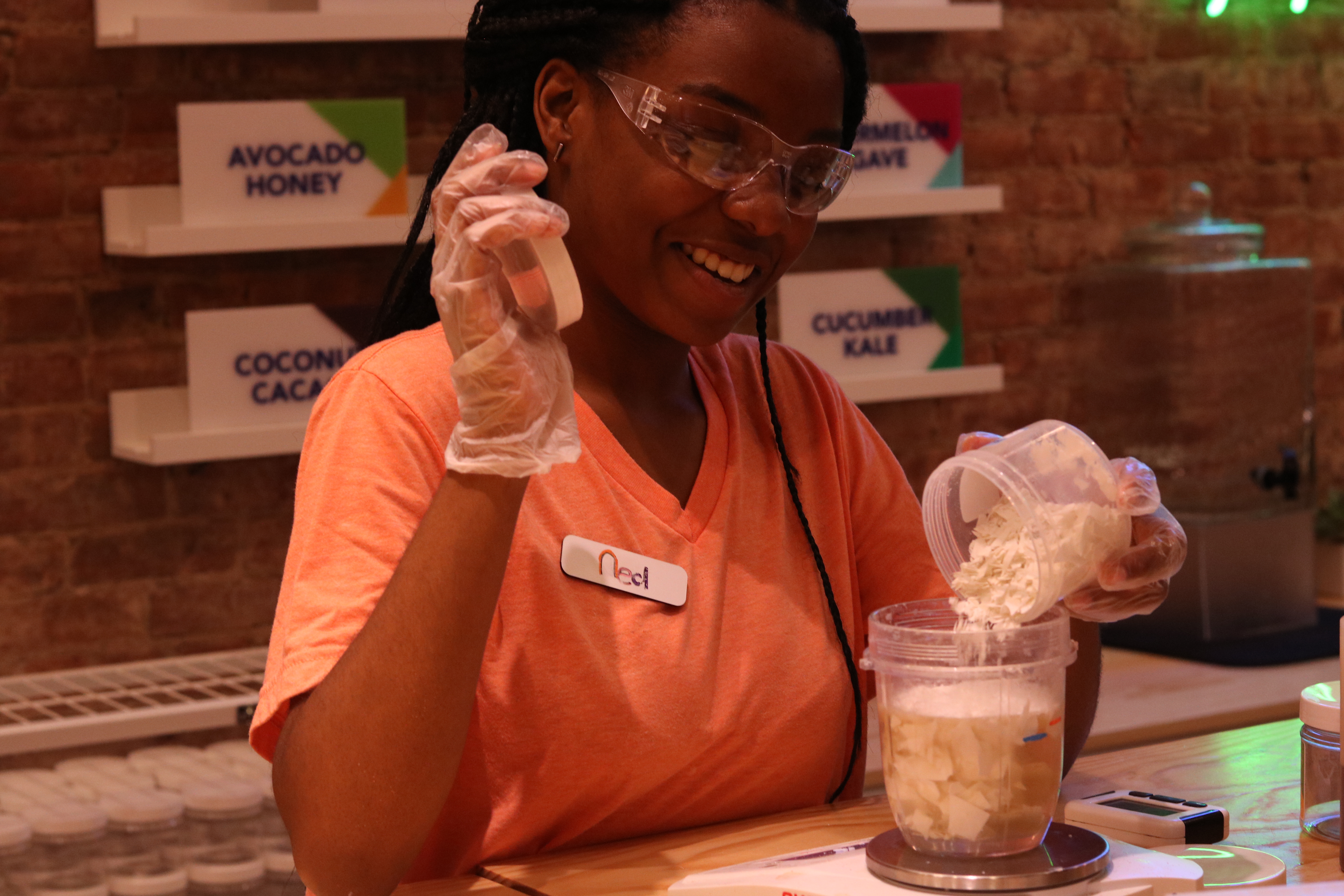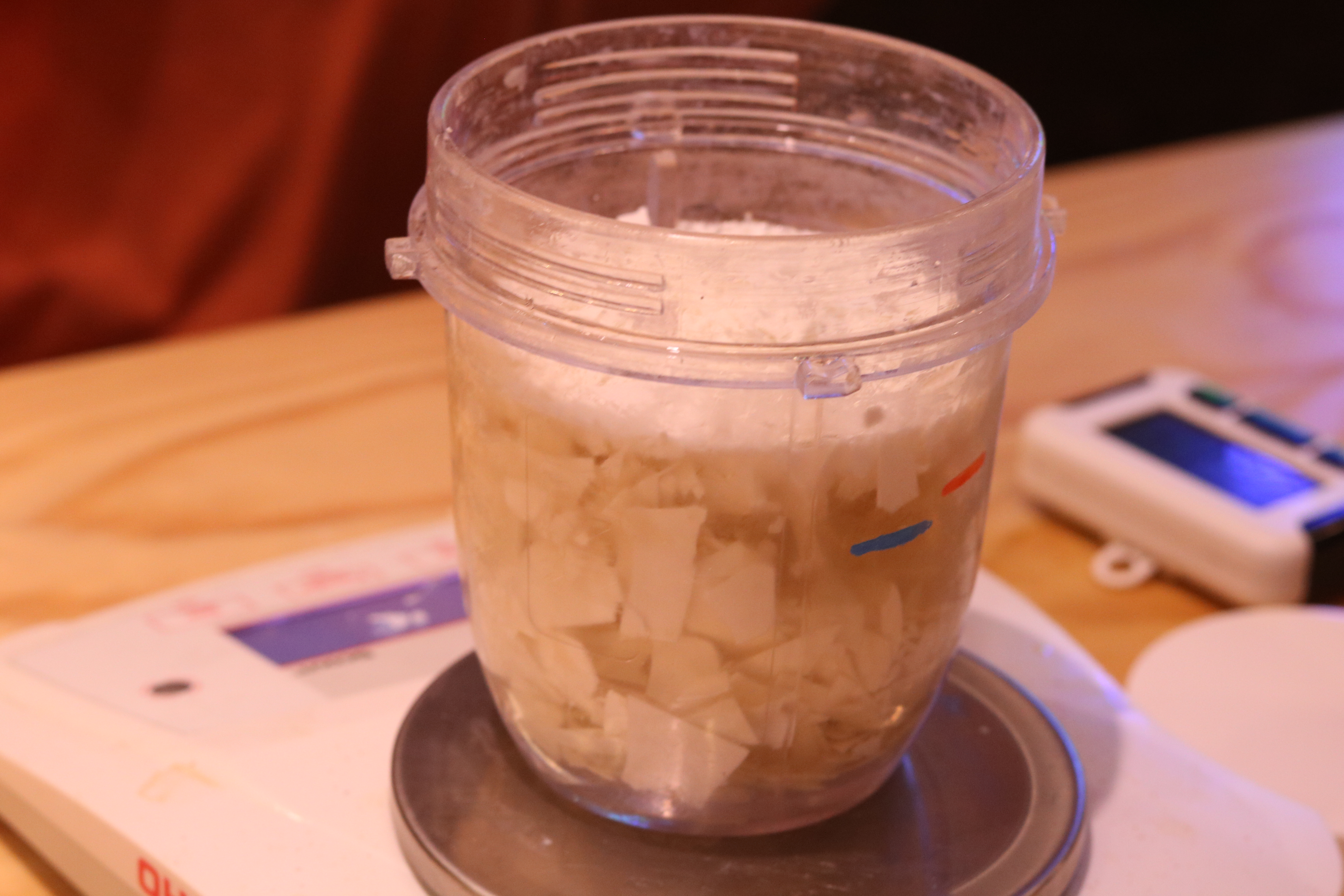 The secret ingredient that makes this all come together is the dehydrated chips. The ingredients are all measured by weight so that the results can be perfect.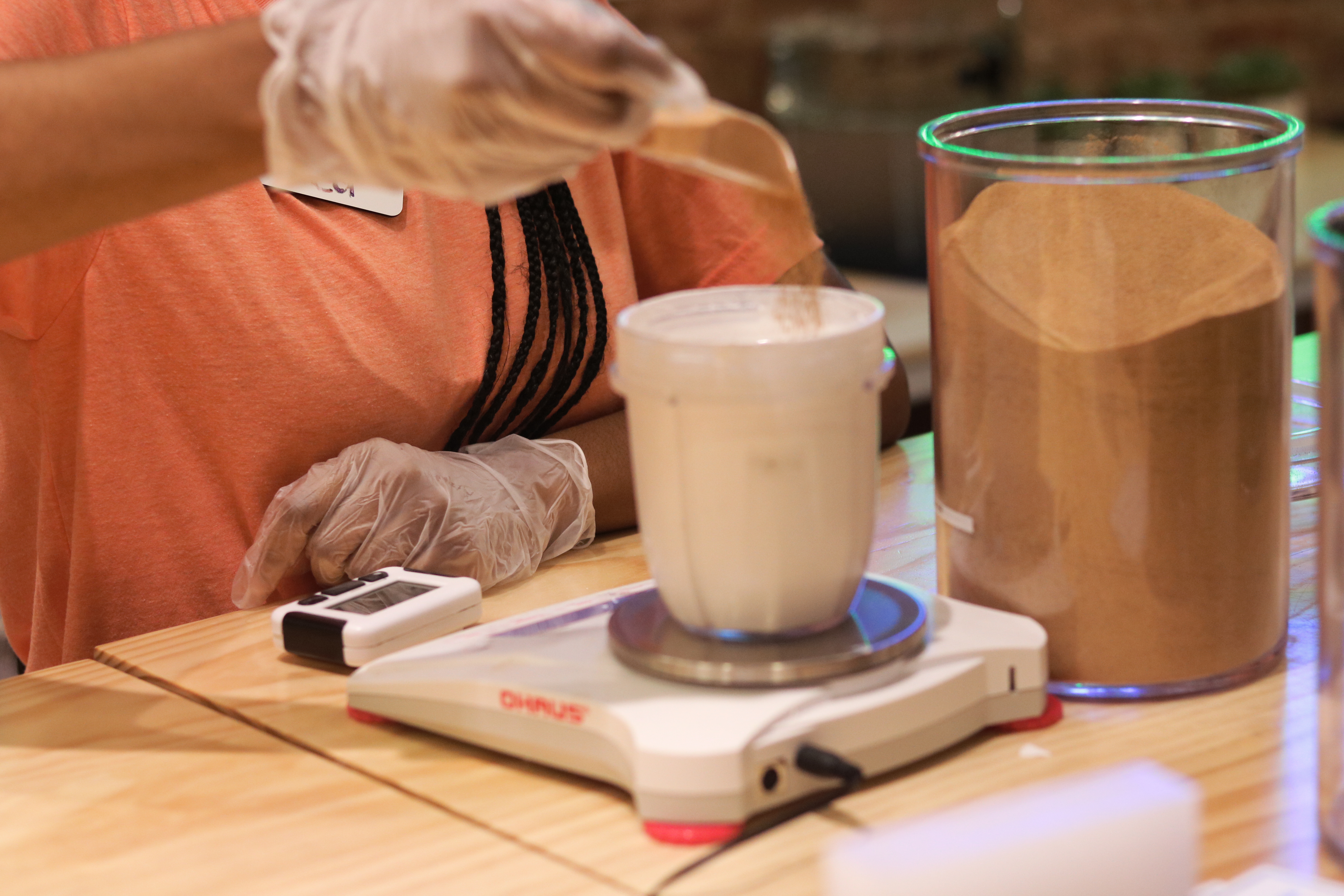 Next, the essential oils and fragrances are added into your scrub. This mixture then goes into the blender for about a minute, and once it comes out, it's a fantastic creamy mixture.The last step is to add your exfoliate which makes this became a scrub.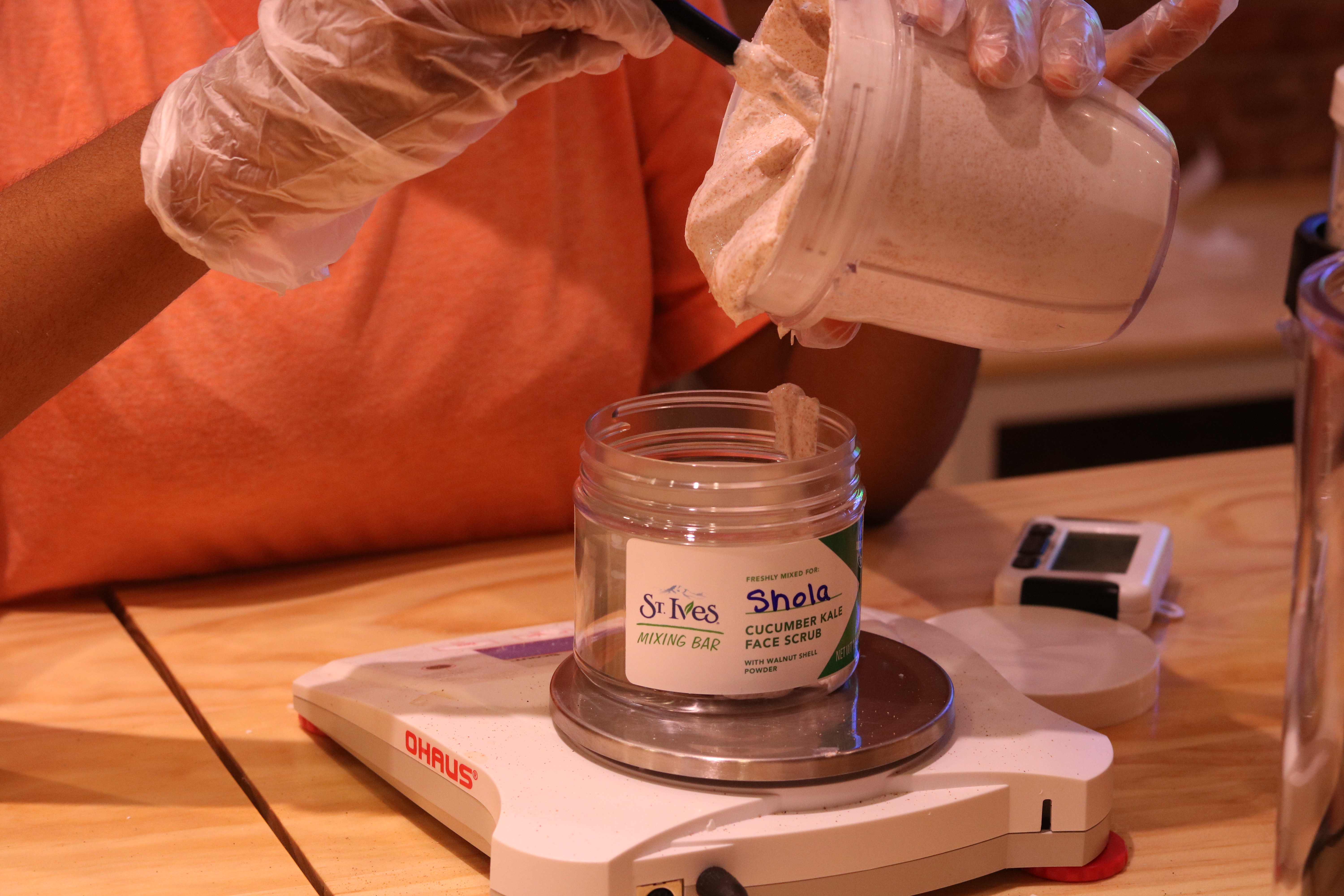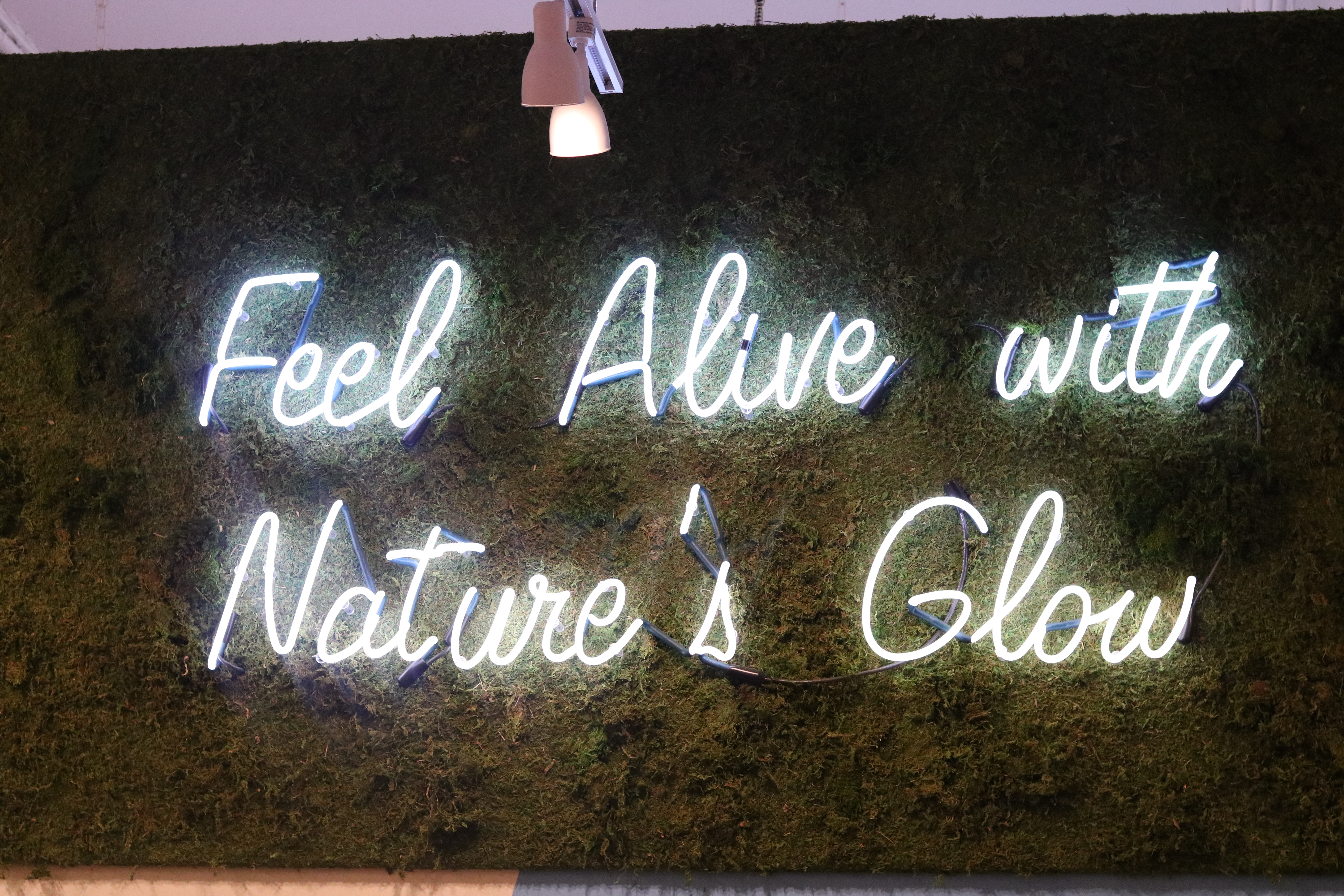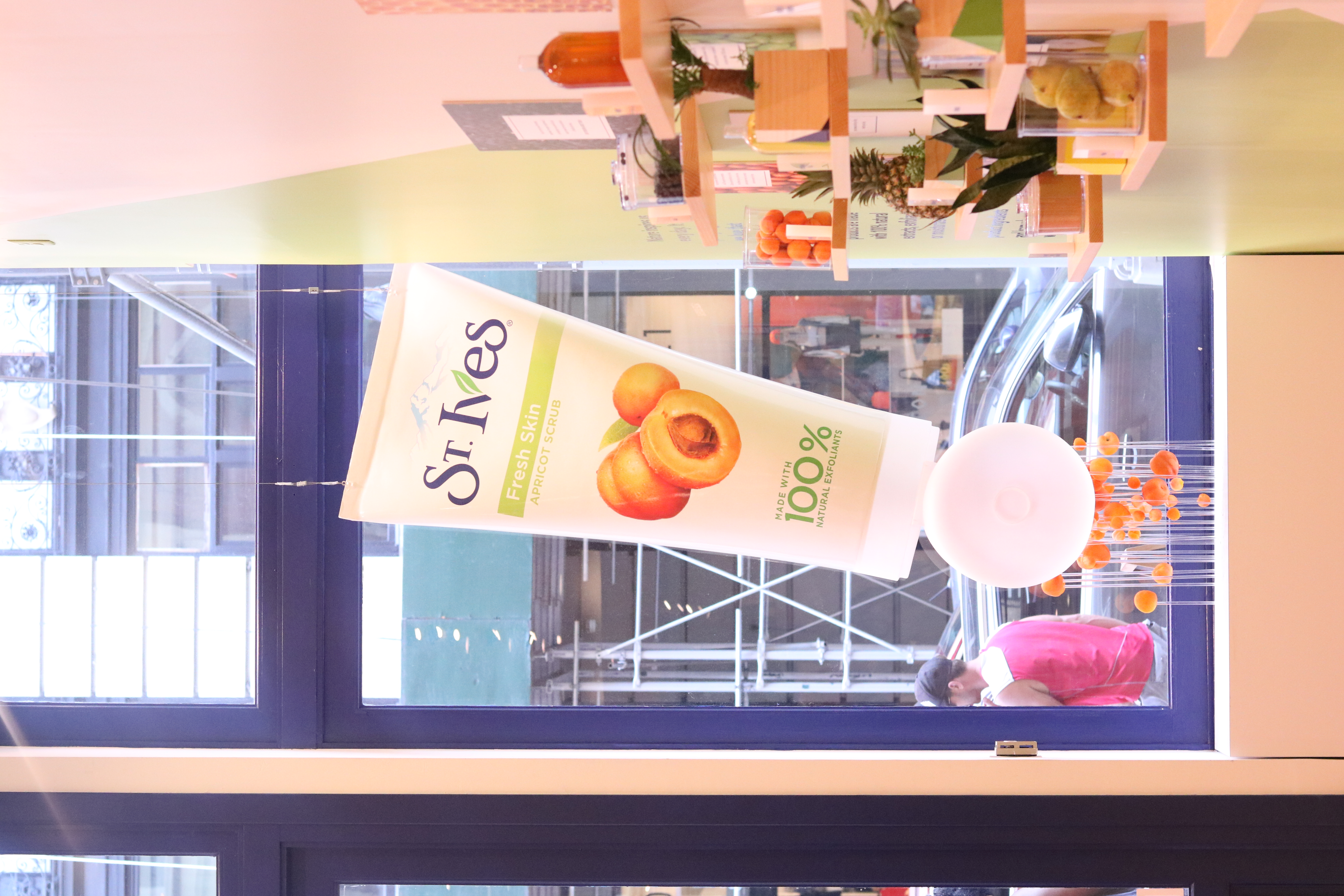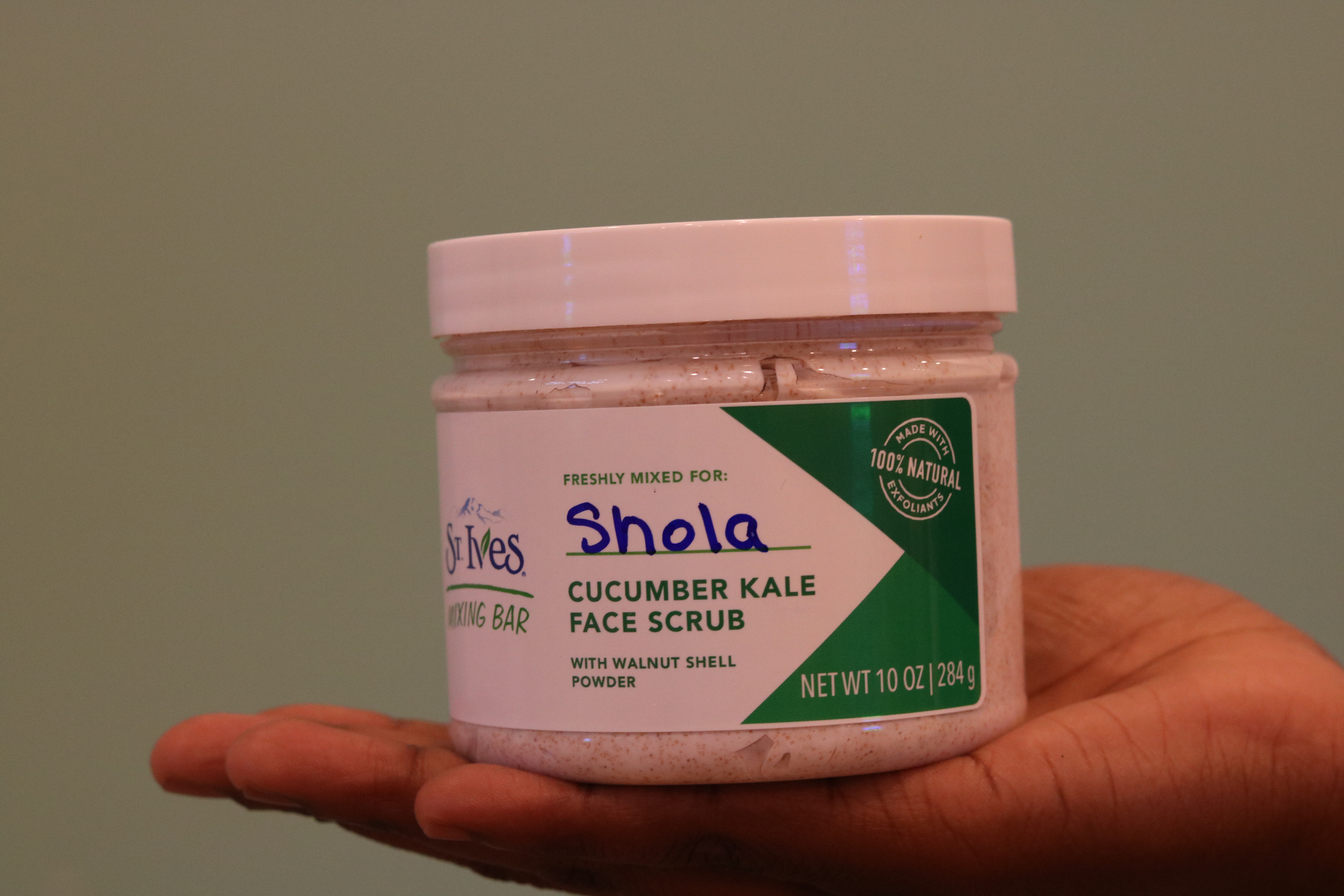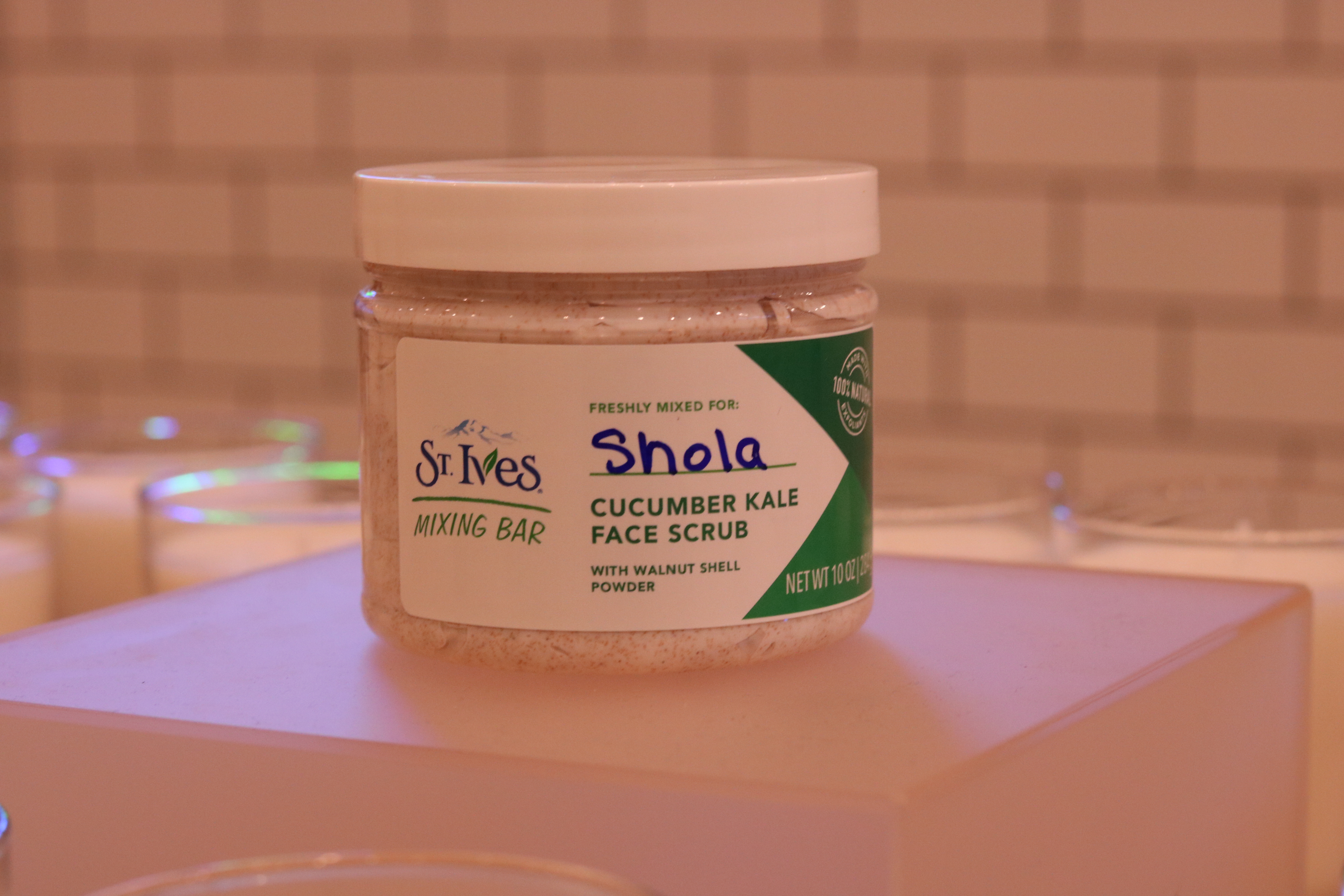 I am loving my personalized kale cucumber scrub and plan to come back and make a lotion. You also get some free samples, and who doesn't love a freebie. Be sure to check out the apricot infinity room while there(completely insta worthy by the way!)
The St. Ives Mixing Bar is at 577 Broadway at Prince Street, and it's open through the end of September, open Monday through Saturday from 11 am to 9 pm, and Sunday from 11 am to 8 pm.
Until next time!