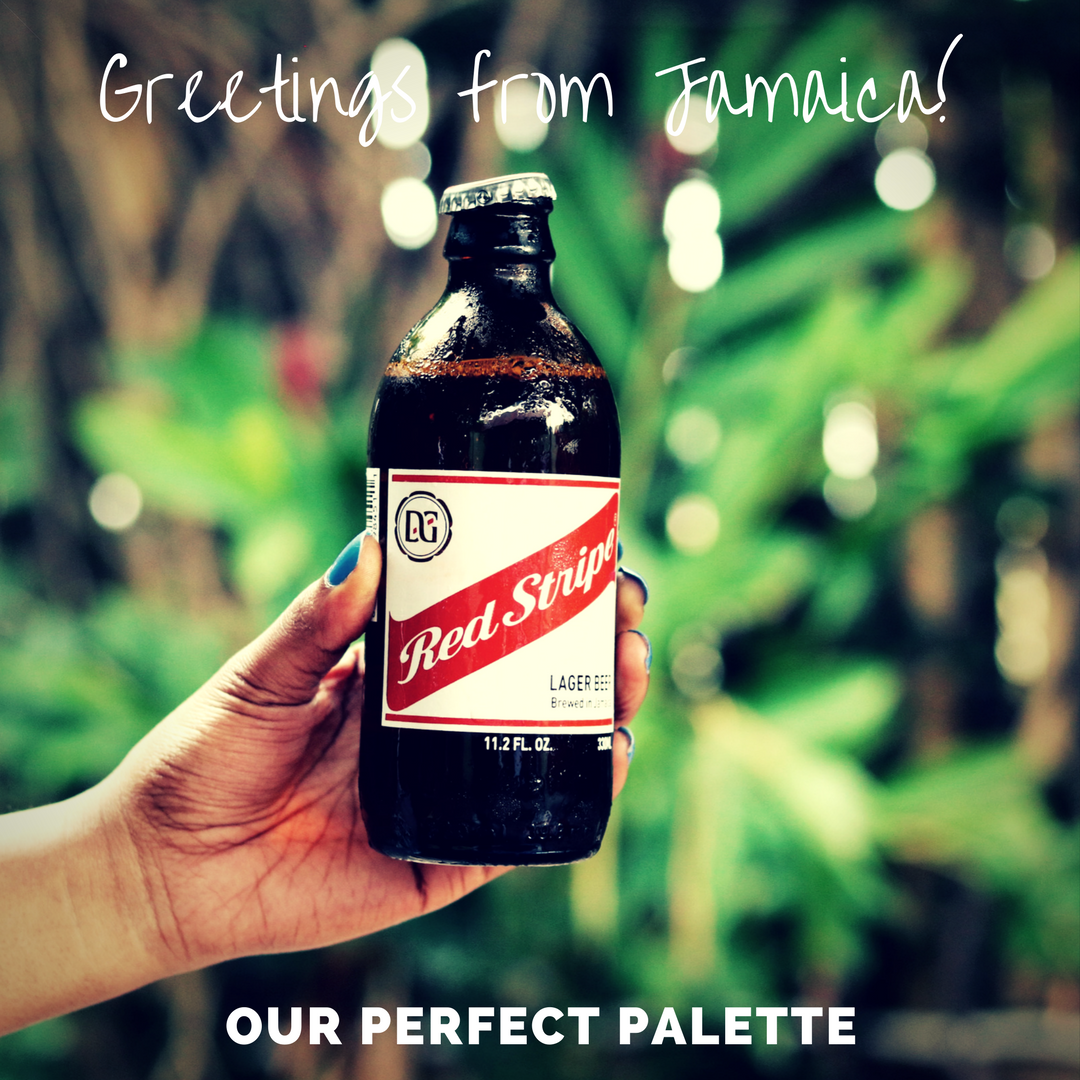 Headed to Jamaica? No worries I'm here to tell you all about my trip and my excursions. I'm going to recap my trip to Jamaica I took last month. After spending a couple of days in Jamaica and I'm in love from the food to the culture to the beaches! Jamaica is a great destination for a girls getaway, baecaction, or your next group trip!
Where to stay:
I'm usually not a fan of all-inclusive vacations, but if you're traveling with a big group, it's the way to go. I stayed at the Riu which was located in Montego Bay and was gorgeous. Sometimes with all inclusive, you have to be wary of the liquor. That was not the case at the Riu our drinks were always on point, and the bartenders would surprise you with amazing concatenations. I'm very sad not to have my daily dose of a Rita Marley which is a pina colada taken to the next level, and of course a shot of Appleton on the side!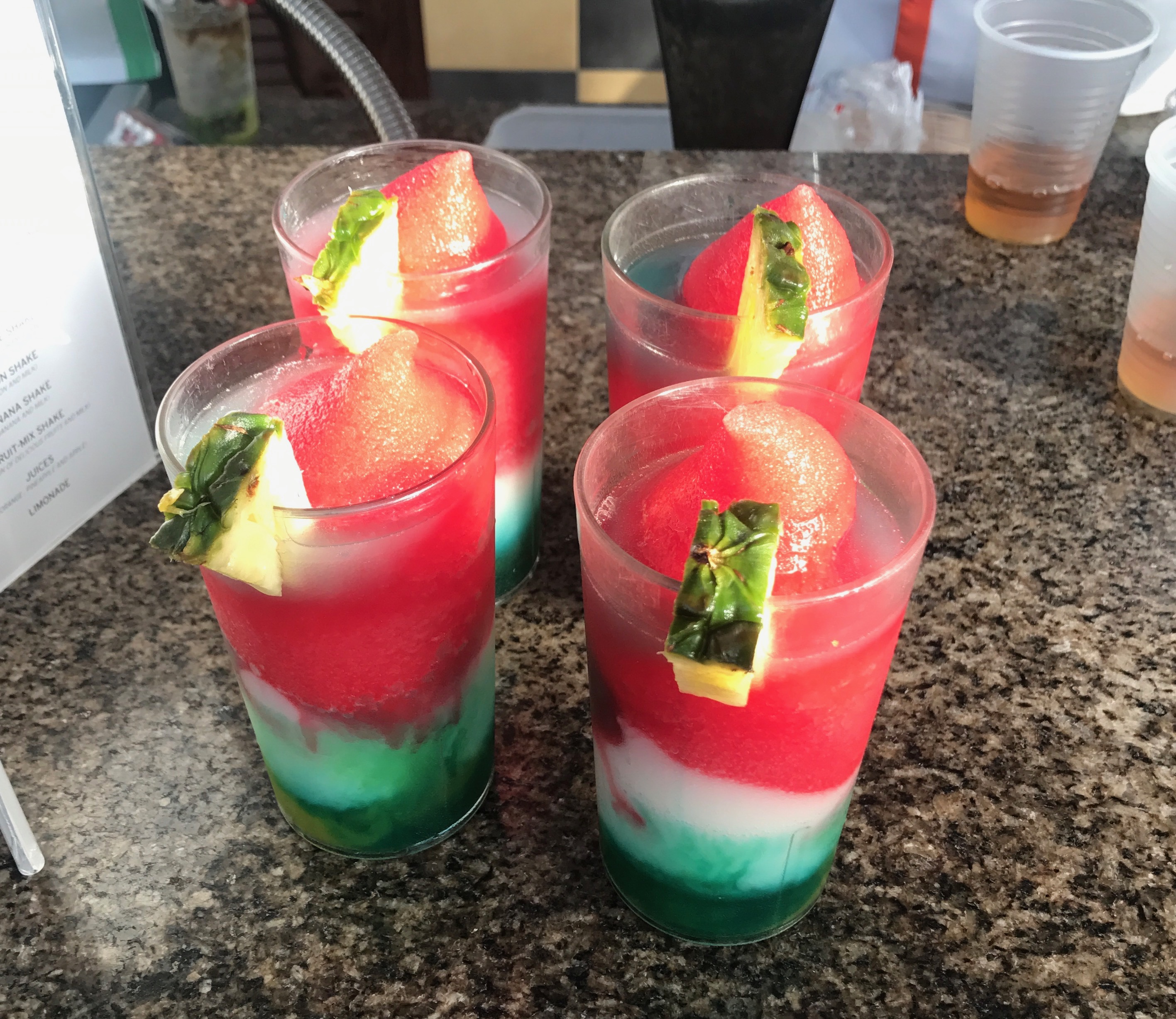 The Riu will make sure you get your money's worth when it comes to liquor they are even so kind to have alcohol dispensers in your room. The food here was a lot better than what I'm used to at all-inclusive. My least favorite meal would have to be the breakfast that was served. I'm usually able to get by with the omelet station, but I wasn't a fan of this one. So for me, the breakfast at the resort was my least favorite, but there were great options for lunch and dinner. There are also 3 restaurants at the resort that you are able to walk up to, and have a sit-down dinner. This was great because at most resorts you have to call ahead and make reservations for dinner. Some other great options are to check out Airbnb's. I stayed in my first Airbnb during my Cuba vacation and now I'm hooked. There are plenty of house that you will be able to rent that are right on the beach. If you have a group or 4 or more it should definitely be an option.
Where to eat?
Scotchie's: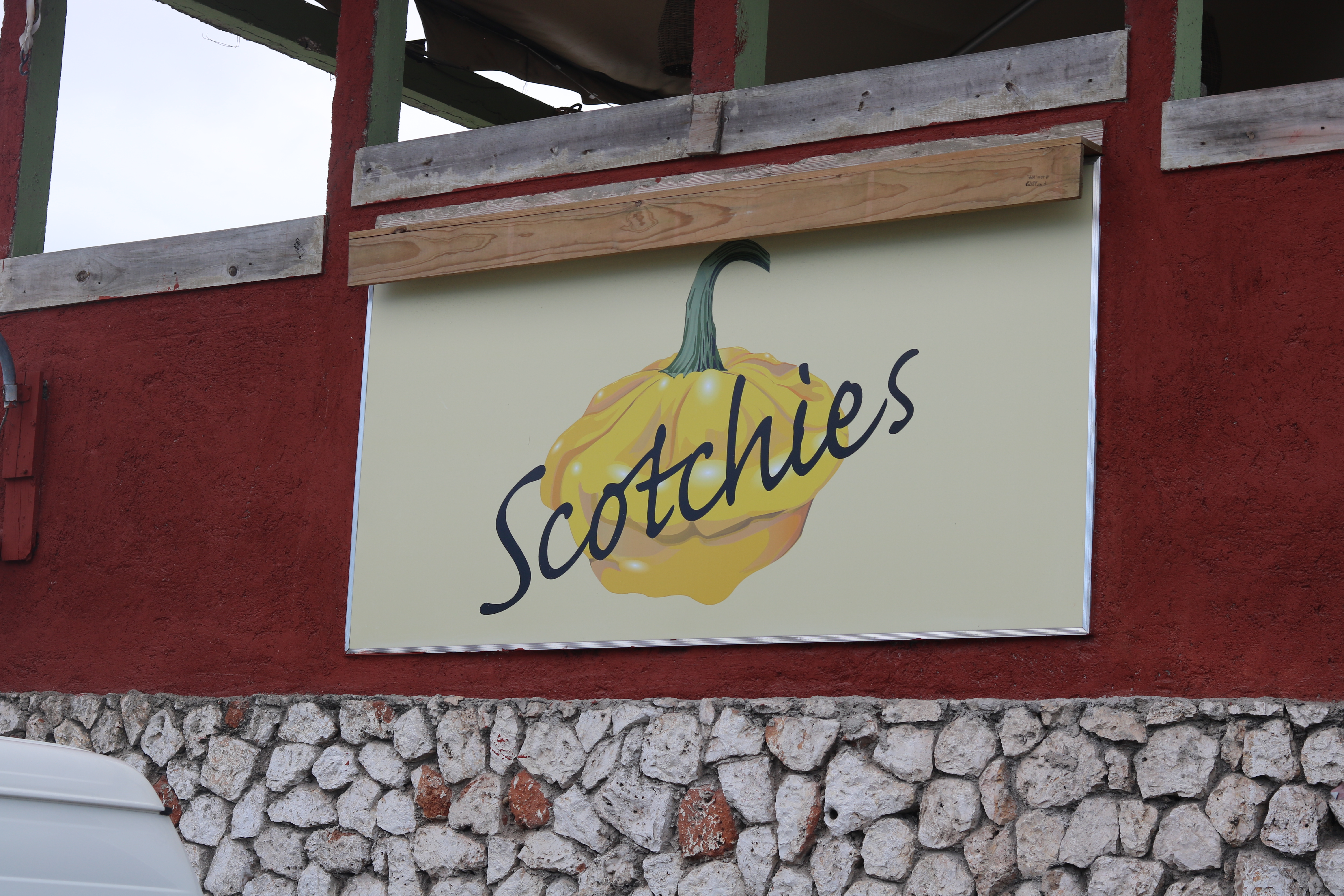 When I found out I would be going to Jamacia I was so excited to be able to finally get some authentic Jerk chicken! I made it one of my missions on this trip to have at least one good meal off the resort. I wish I would have ventured off more, but no worries I will be back to Jamaica soon 🙂 If you're staying in Montego Bay, and especially at the Riu, Scotchie's is a great restaurant to try and isn't too far away. You will be able to grab a cab from one of the attendees in the lobby. Inside of Scotchie's there is indoor and outdoor seating, but like most places in the Caribbean, a/c is not a common thing so your better off sitting outside with hopes of a breeze to come and cool you down.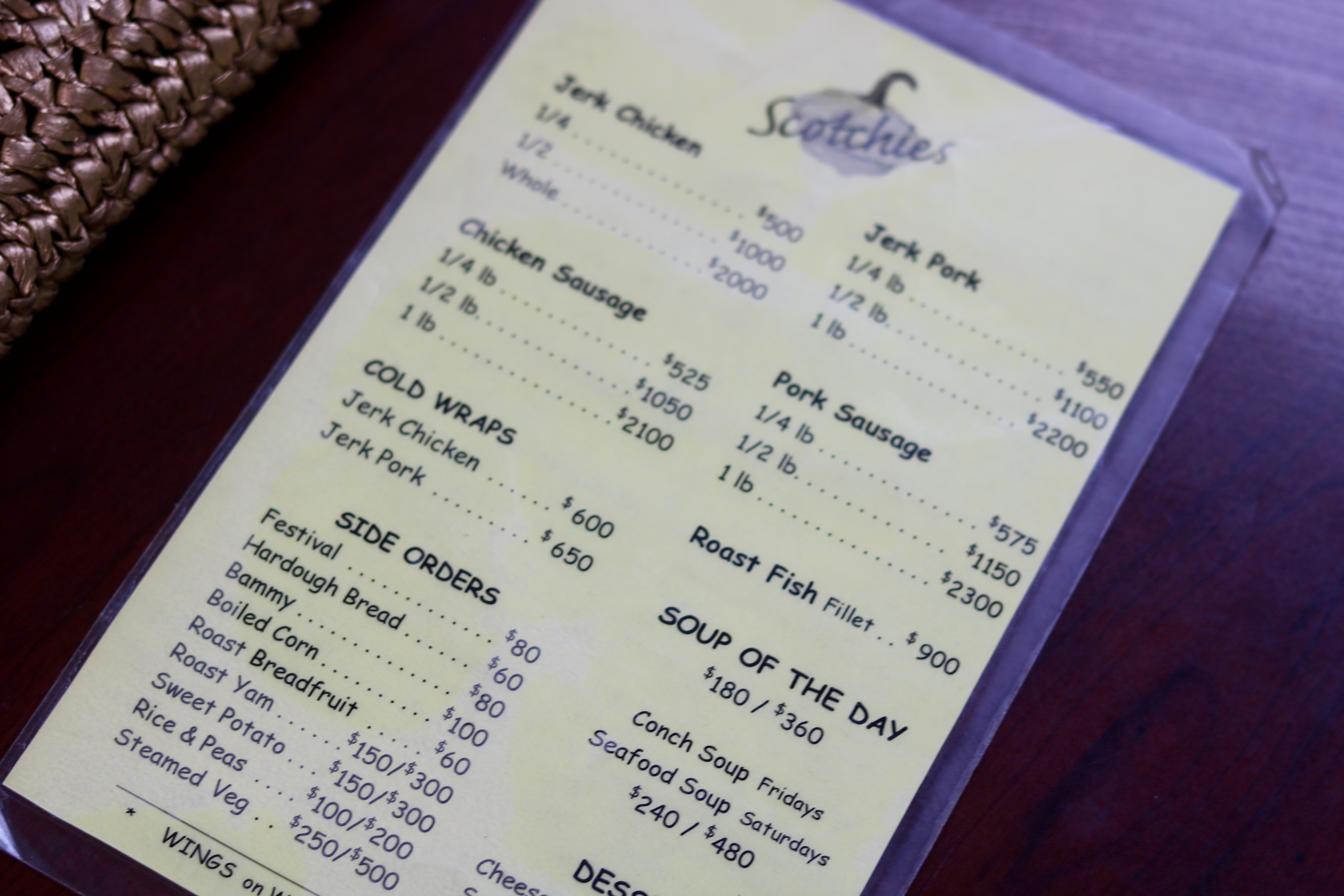 On the menu, you will find your options for meat: Jerk Chicken, Jerk Pork, Chicken Sausage, Pork Sausage, and Fish. For most of the meat options, you can choose 1/4, 1/2. or a pound. All dishes are served as is and you will have to pick your sides. Our group had to order jerk chicken, festival, rice & peas, sweet potato pudding, corn and conch soup.
You can't forget about the Red Stripe, which is a must for every meal, and also if you aren't a drinker D&G sodas are available here.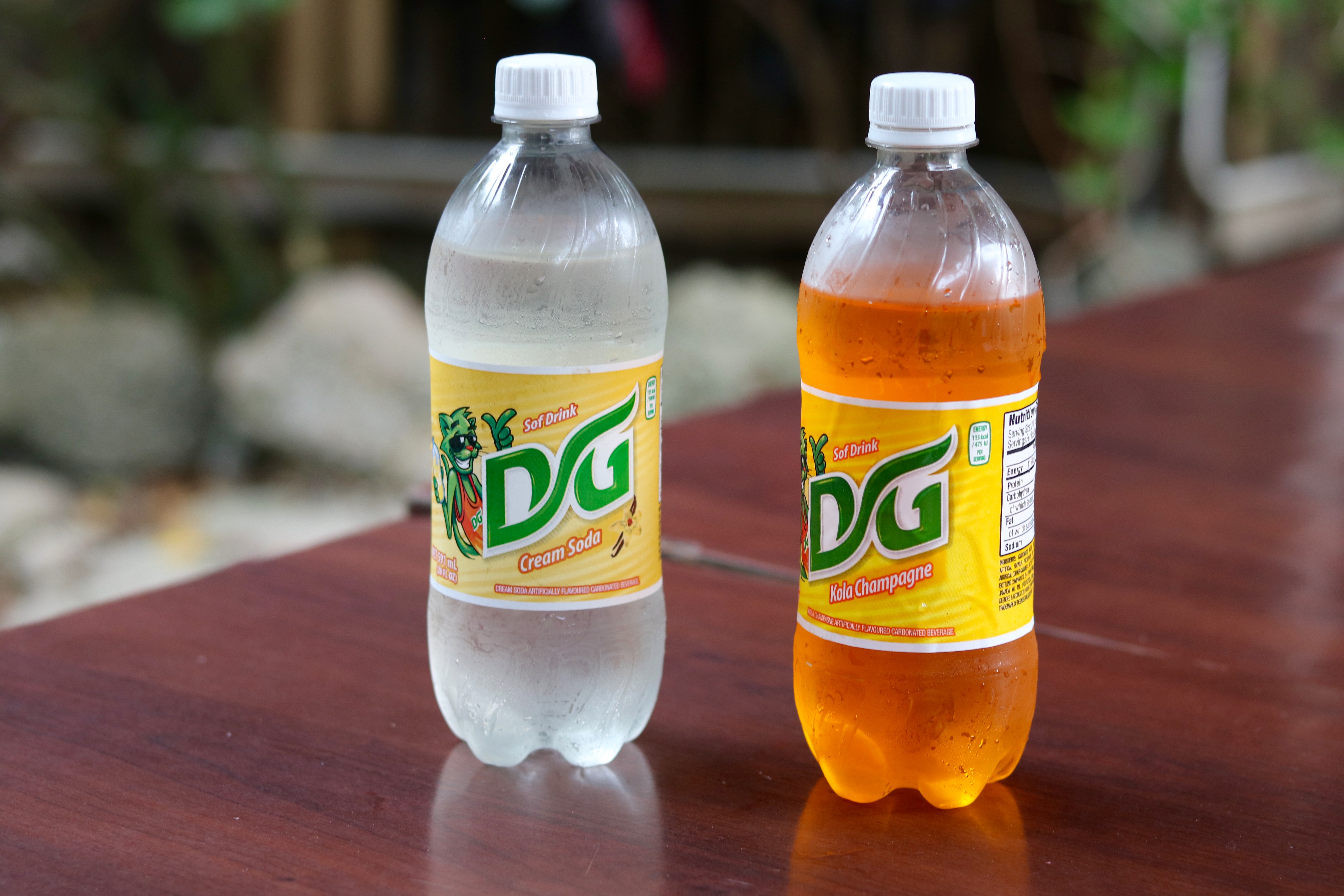 Don't skip out on the festival it is SO GOOD that I got one to go 🙂 I don't think you can go wrong here with what you order. The food here is delicious and CHEAP! My total meal was 8 dollars, and you get a lot of food for a small price. I really wish I was able to make it back a second time.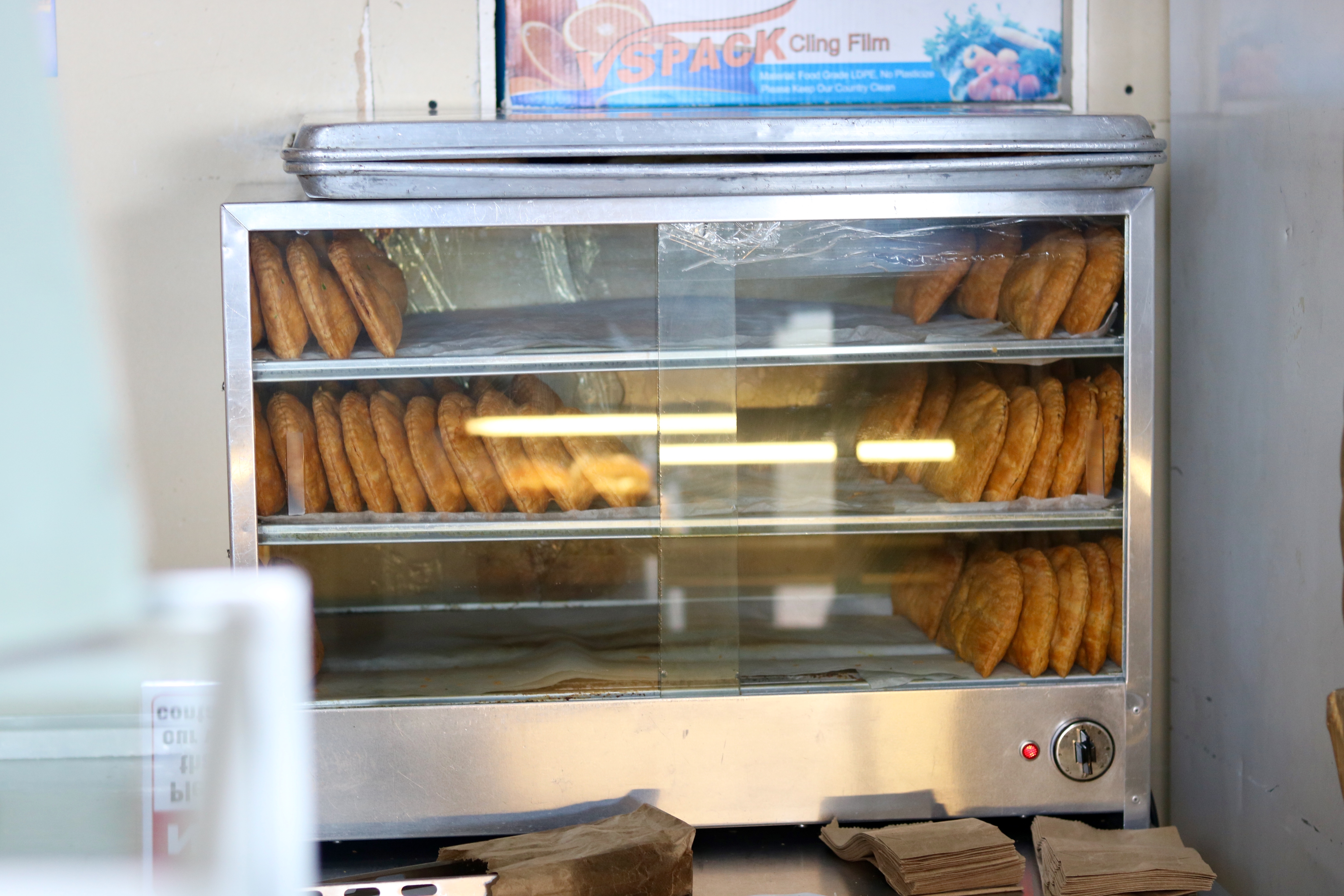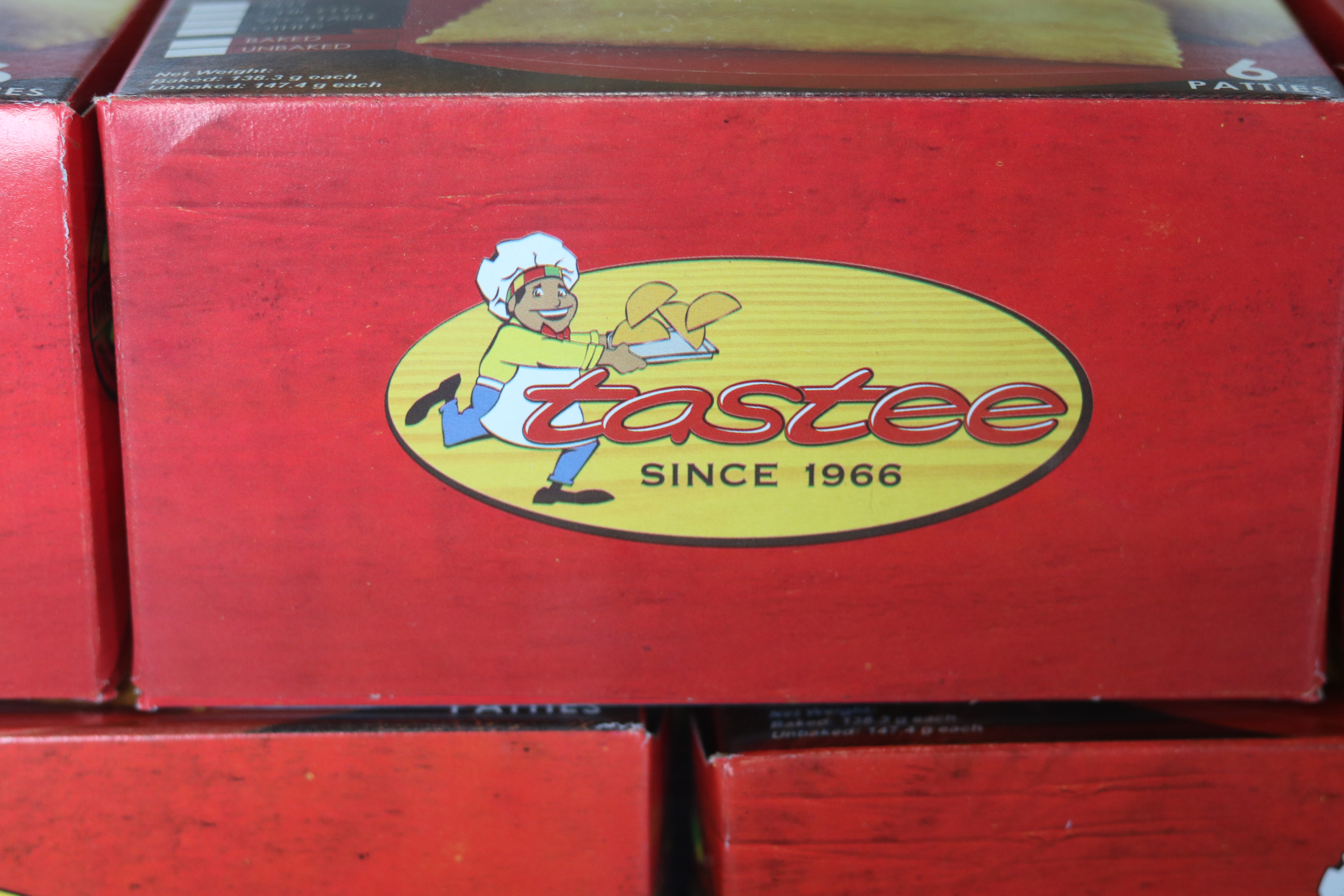 Also make sure to stop by next door to Tastee and get a Jamaican patty to go(or a whole box 🙂 ), and just thank me later!
What to buy: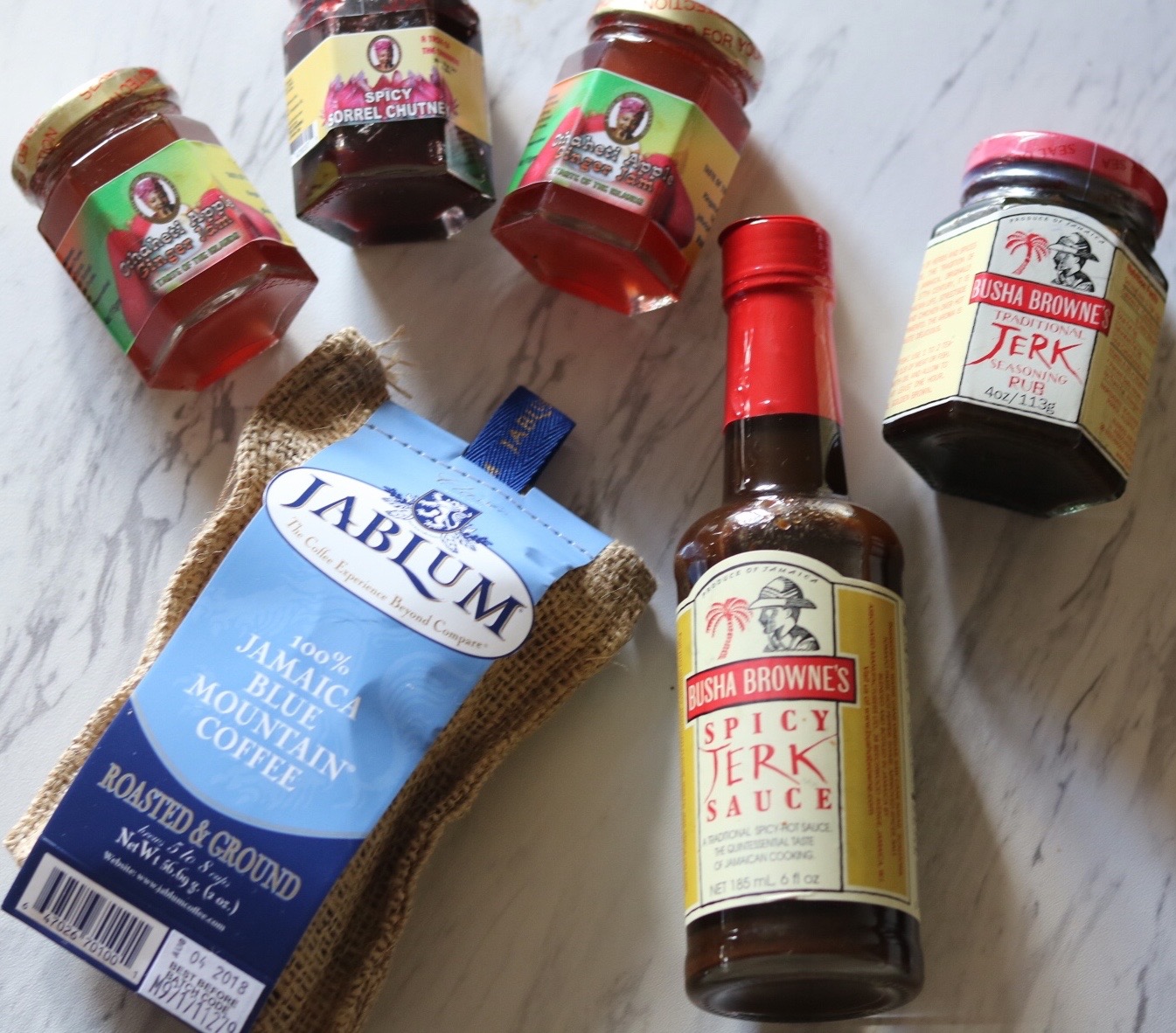 Whenever I visit a destination I love to bring back some type of spices or seasonings( and friends I love to receive them as gifts as well if you are ever wondering) so I'm able to recreate the meals in my own kitchen. I was happy to see some familiar brands when looking to see what type to purchase. I already use Grace products in my home now, and I'm glad to see that these items were being sold here as well! I decided to bring back some jerk seasonings from Busha Browns, ginger jam & spicy sorrel chutney, and some good old coffee.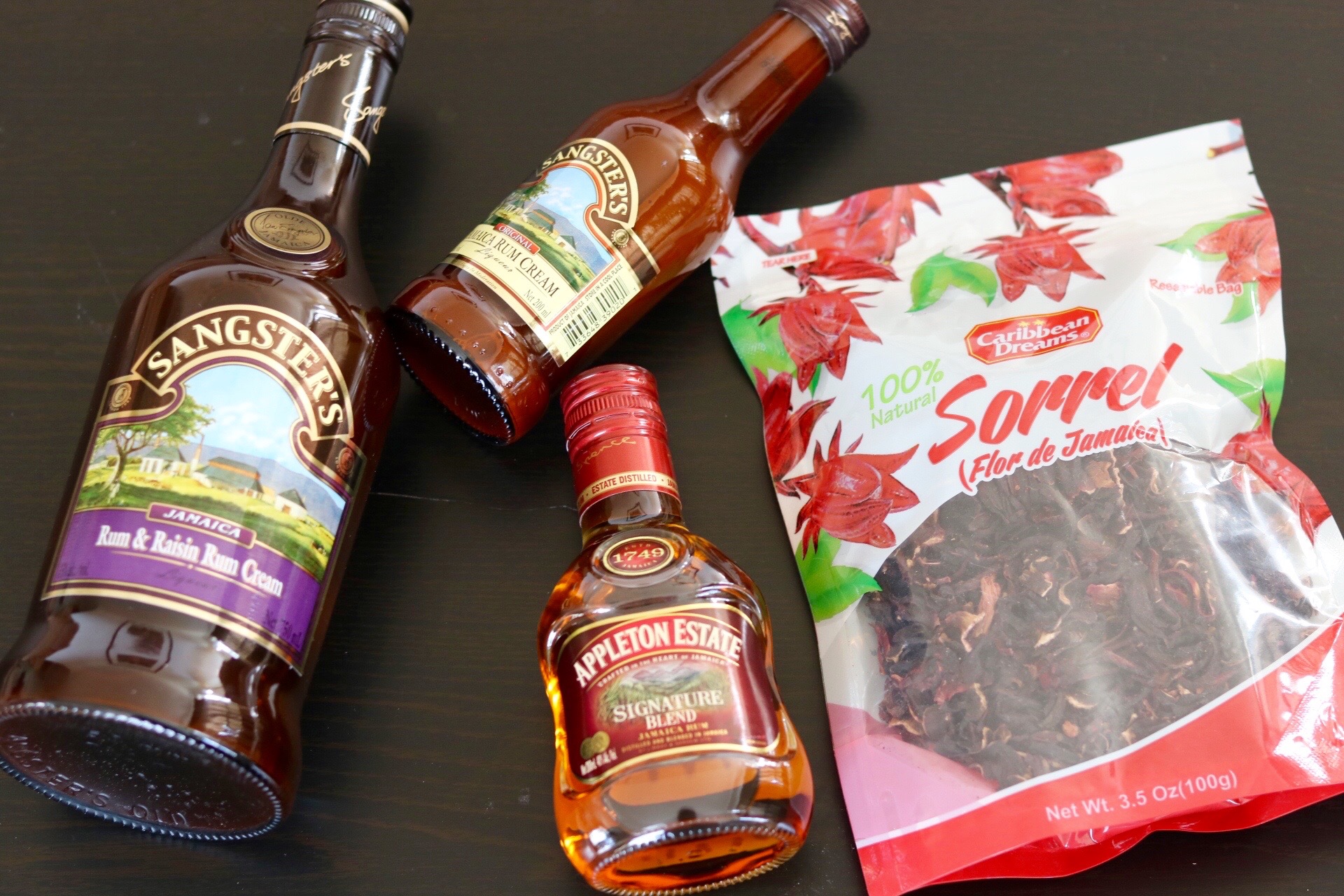 I somehow always lose my mind when it comes to duty-free, but this time I was pretty good! I love how each country has their own popular liquor, and I knew I wanted to bring back a bottle or two so I can reminisce and indulge at a later date. A no-brainer was to bring back a bottle of Appleton Rum because I clearly didn't have enough of it at the resort. I also grabbed up a bottle of Sangster's Rum Cream Liqueur. The good thing about buying your liquor at the airport is that you are able to taste it all. I was in between the banana cream and rum raisin. I ended up with the rum raisin because the banana flavor was a bit too strong for my liking. I will highly recommend you pick this up it is not only a great drink alone, but a great topping for ice cream, and you can also make an adult milkshake. I plan to do all of the above so stay tuned for these recipes to come!
Other helpful trip hacks information:
Money:
Change some of your money at the airport. This is the best bet you will get for your money. I exchanged half of my money since I was at an all-inclusive, and knew I wouldn't have to be paying for much.
Transportation:
Negotiation….negotiation…negotiation! At most hotels, the staff will be able to call you a cab, and most likely they will give you a round trip rate that you would be able to negotiate. Our group was always lucky enough to know people in the area who offered to bring us around for cheap.
Needless to say, I had an amazing time in Jamaica! if you haven't been I highly encourage you to put it on your list!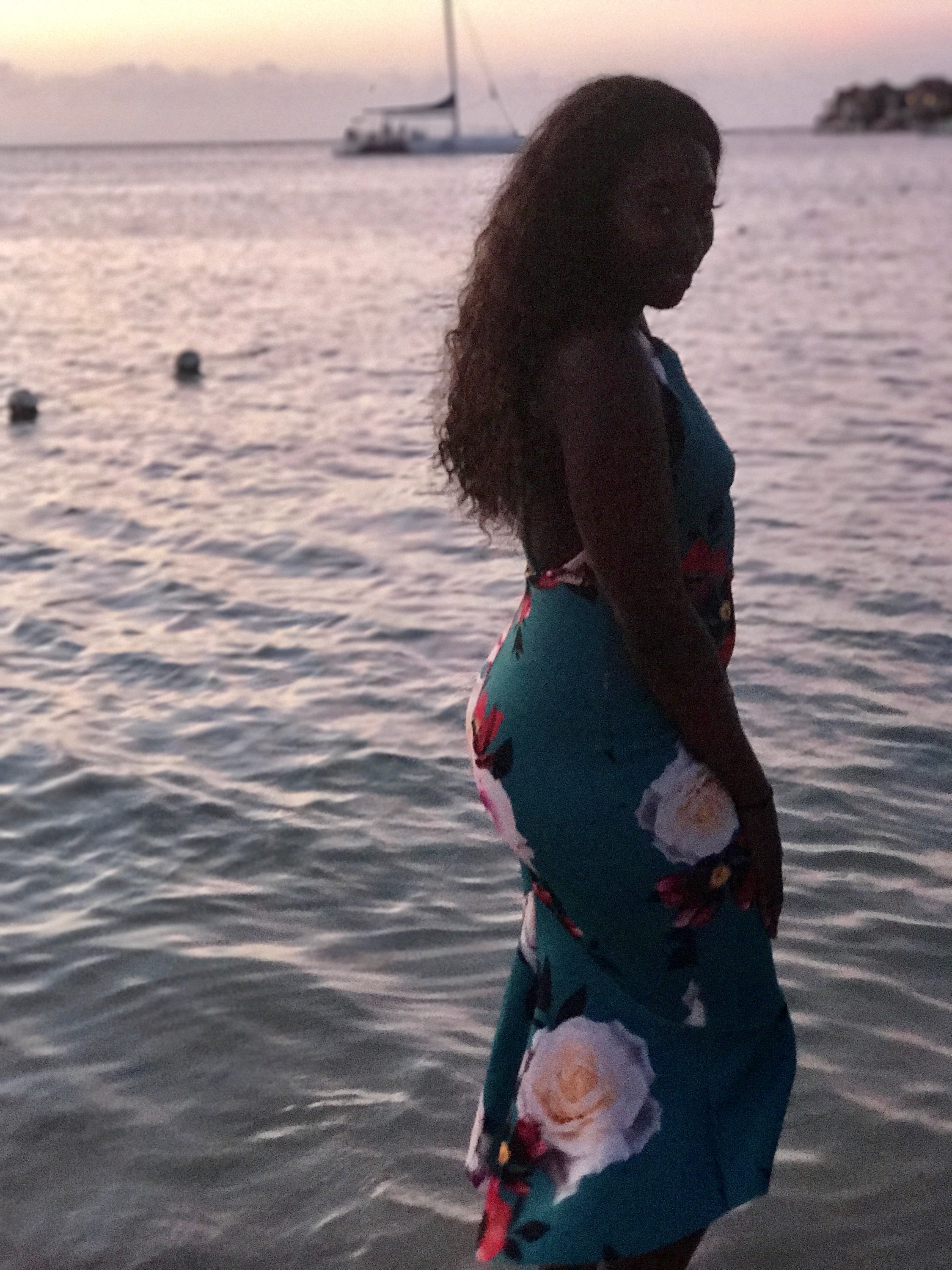 Until Next time!