In Harlem, Food is more than just food–It's Culture and Progress. Incorportating Influences from around the globe, Harlem's culinary scene is constantly evolving and expanding.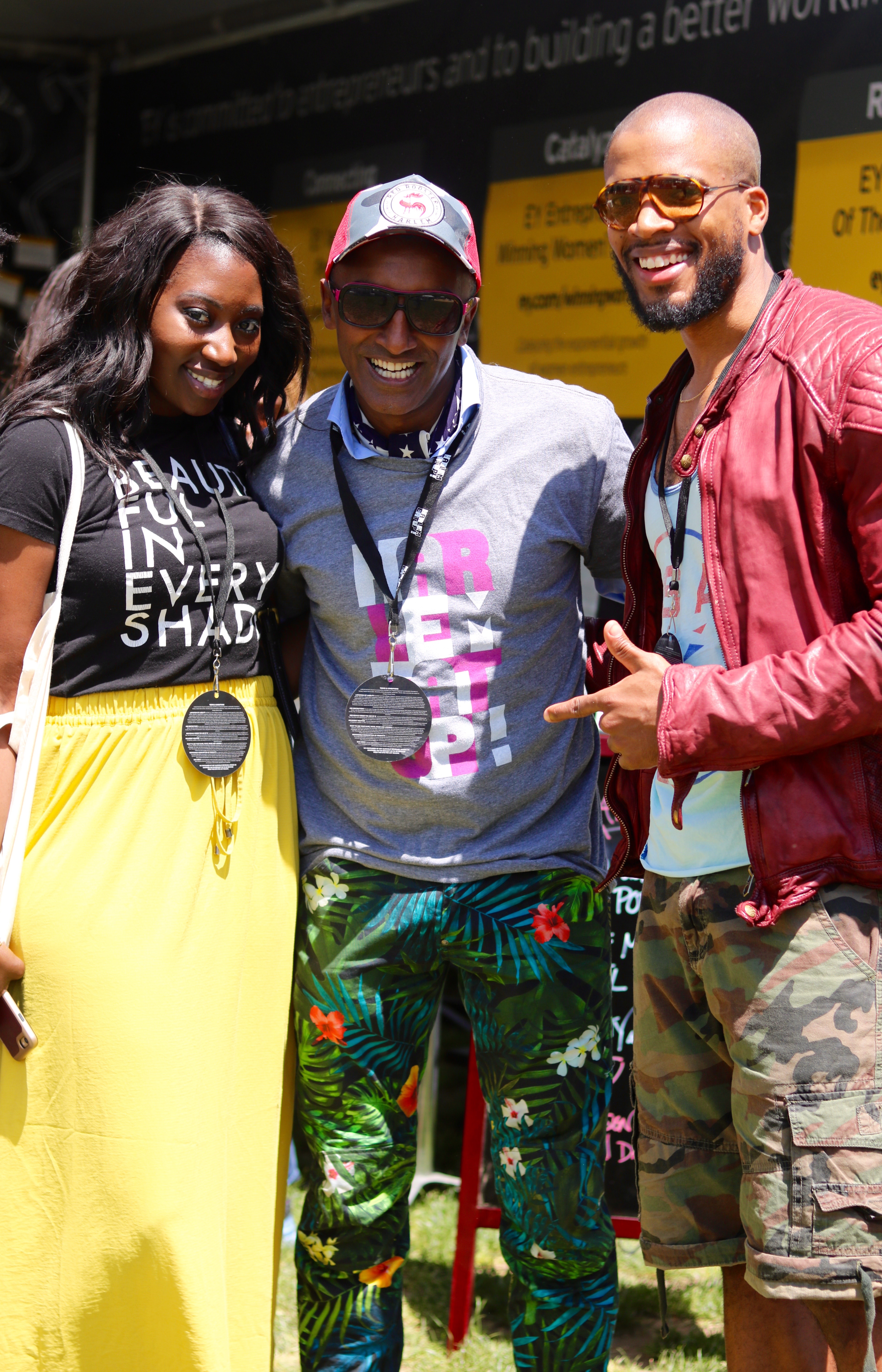 It's officially summertime in NY as we were finally greeted with some warm weather this past week! Summertime brings warm weather, concerts and FOOD Festivals! I'm so excited to be kicking off my summer festival series in my backyard Harlem. This past weekend I had the pleasure of being able to attend the Harlem Eat up Grand Tasting that took place Saturday & Sunday at Morningside Park in Harlem. First, let me back up and tell you guys exactly what Harlem Eat up is. The festival is in its third installment this year as Harlem's own Food Festival. Marcus and Herb Karlitz are the co-founders of this fantastic event. Harlem Eat Up is a celebration of everything Harlem. The 4-day festival showcases Harlem's rich culture, art, and growing culinary scene.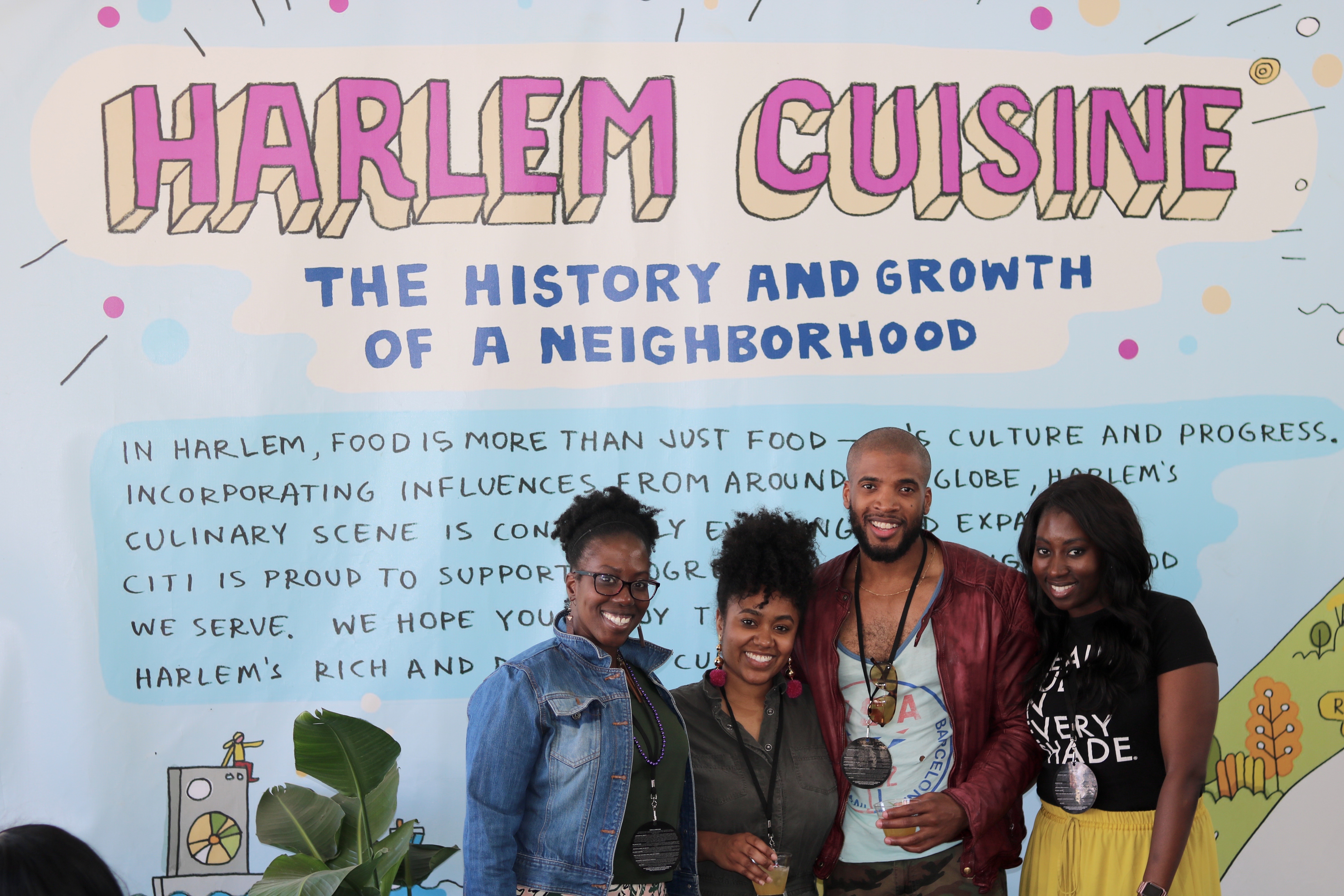 The festival took place throughout the neighborhood, with events that included a kick-off event with a Billie Holiday tribute performance at the Apollo Theater, Dine Ins at Harlem restaurants such as Chialwali, Red Rooster, and Lolo's Seafood Shack.
Harlem Eat up is such a great festival for everyone from great food to great drinks and a dance floor for you to burn off all the calories consumed. If you are a foodie like myself this definitely needs to be added to your list! Upon walking into Harlem Eat up there are so many booths and things to see. I definitely would suggest getting their early I got there around 12:15 and stayed until the end. Some of my favorite parts of the festival are below and  I'm excited to share with you!
Food:
From Cajun to burgers to cake pops and Harlem Eats had it all. With over 25 food vendors you are sure to find something that wakes up your taste buds. Some of my favorite dishes were the very flavorful chicken thighs from Tsion Cafe & Bakery.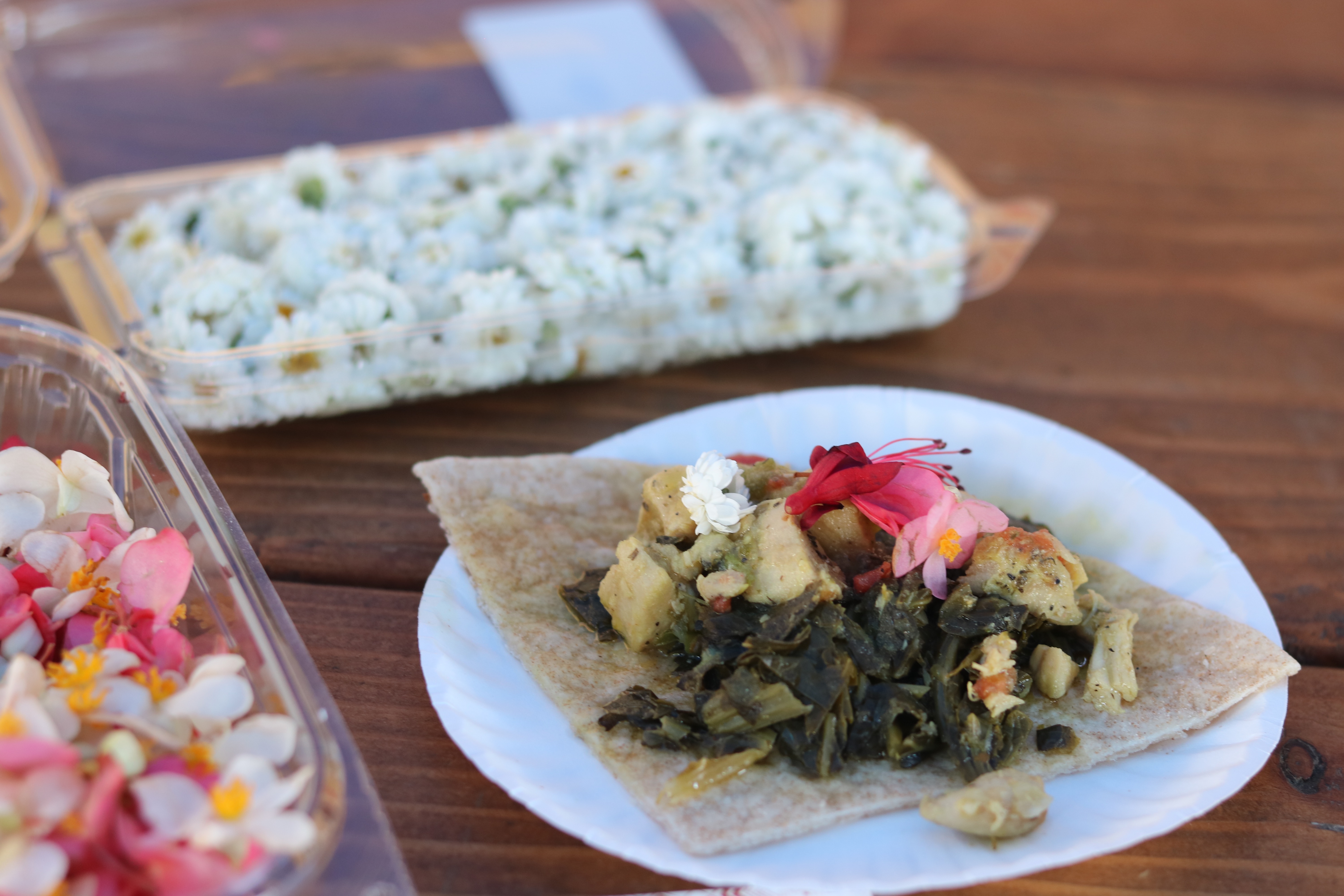 Doro Tibs was the first item that greeted me as I walked into the festival. This dish was served on a  toasted pita bread with minced chicken, edible flowers, and collard greens, and was simply incredible.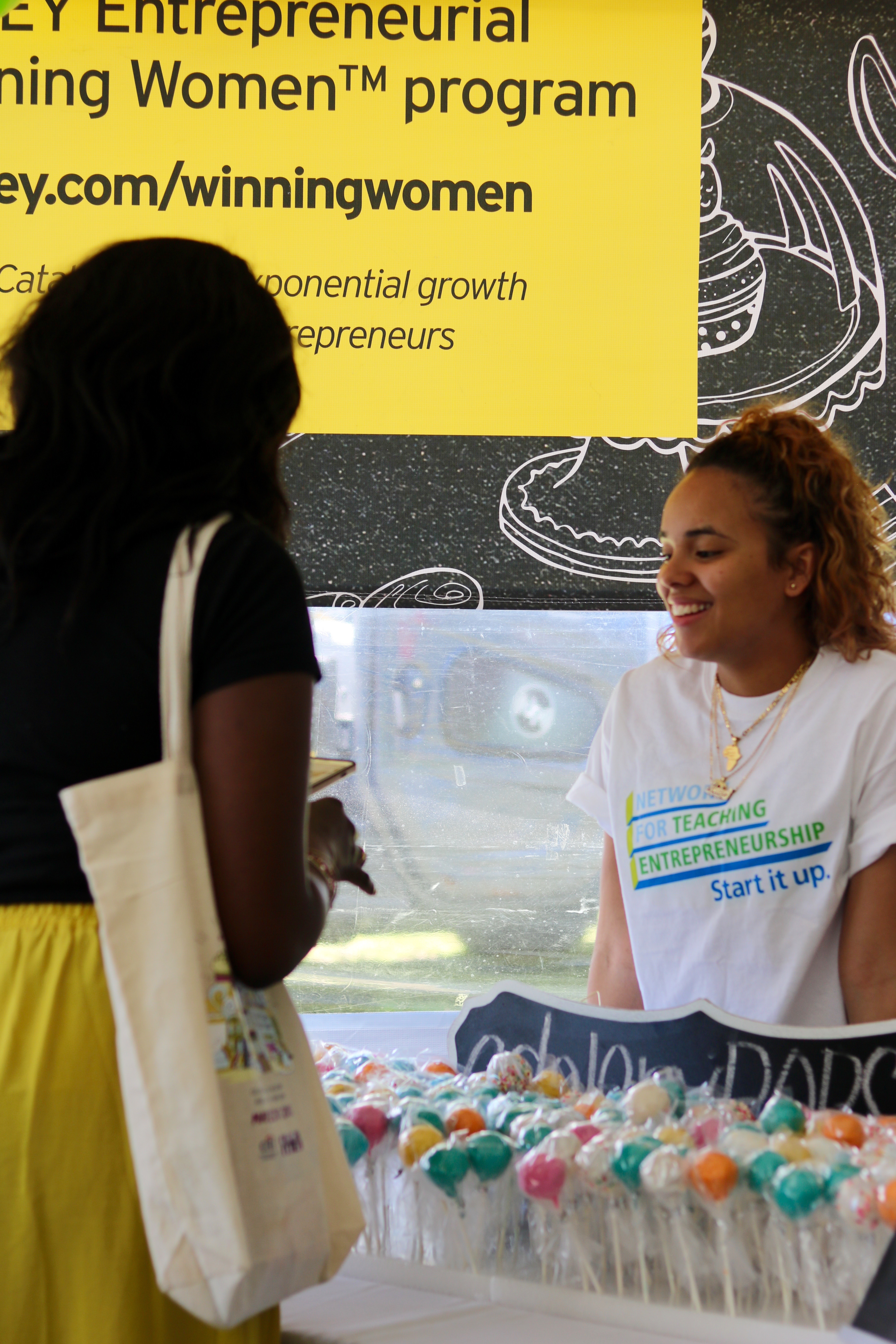 Network for Teaching Entrepreneurship had a tent with young entrepreneurs who were there to share their story with you. I had a chance to talk to Adeleny from Adeleny pops who was supplying the festival with delicious cake pops, and I was able to share some tips for success with her. This organization is doing a great job especially with given these students a platform to showcase their business and receive honest feedback on the spot. Also inside the tent was Terriq Davidson and Mohit Khurana Pop Casa they had Indian Masala curry flavored popcorn. How unique is that? I haven't tasted anything like this, and it was delicious! Stay tuned for these two companies as they are on the rise. 
There were also live chef demonstrations that took place throughout the festival. Marcus teamed up with some local chefs to bring the audience quick & tasty meal ideas.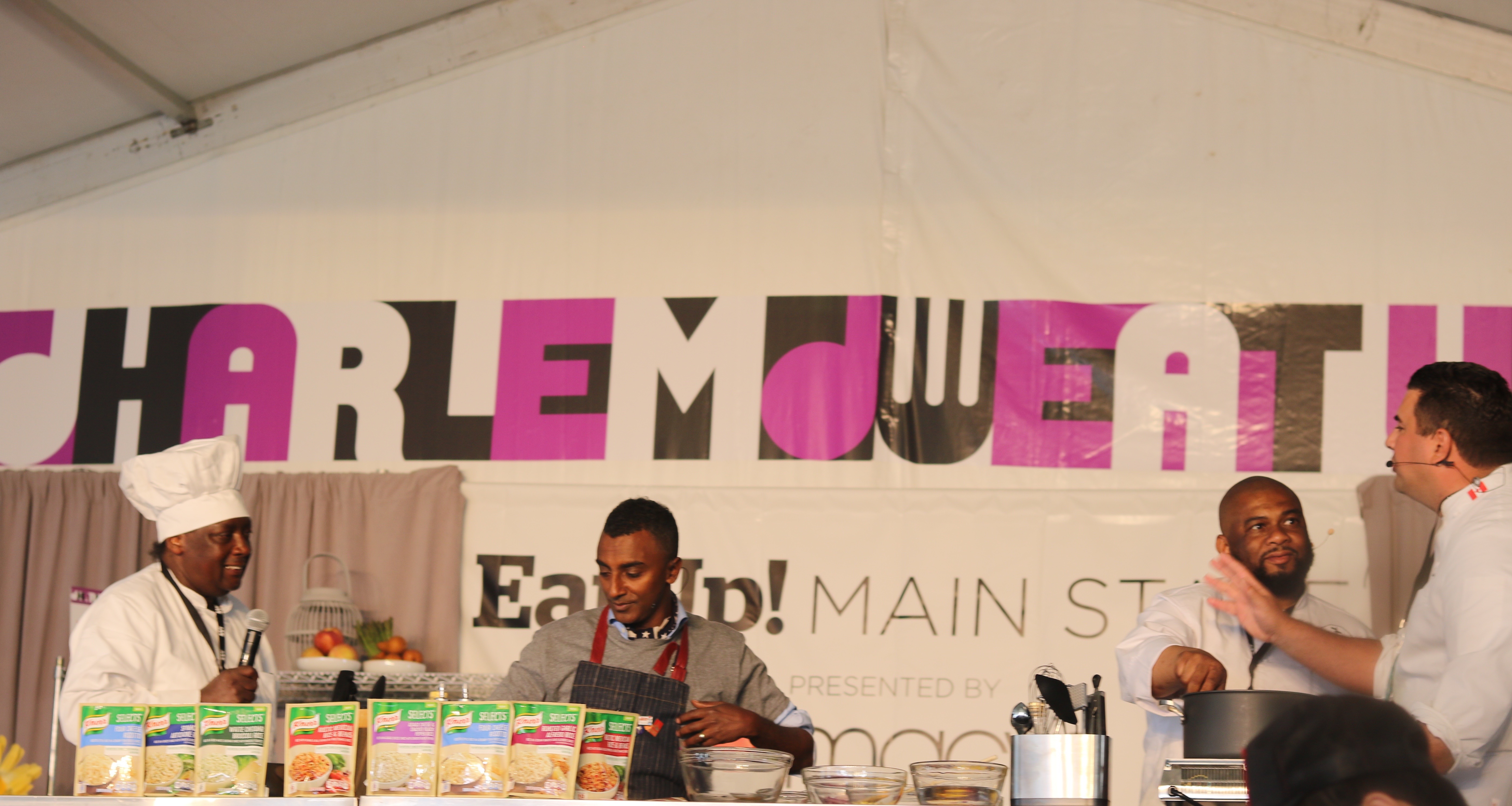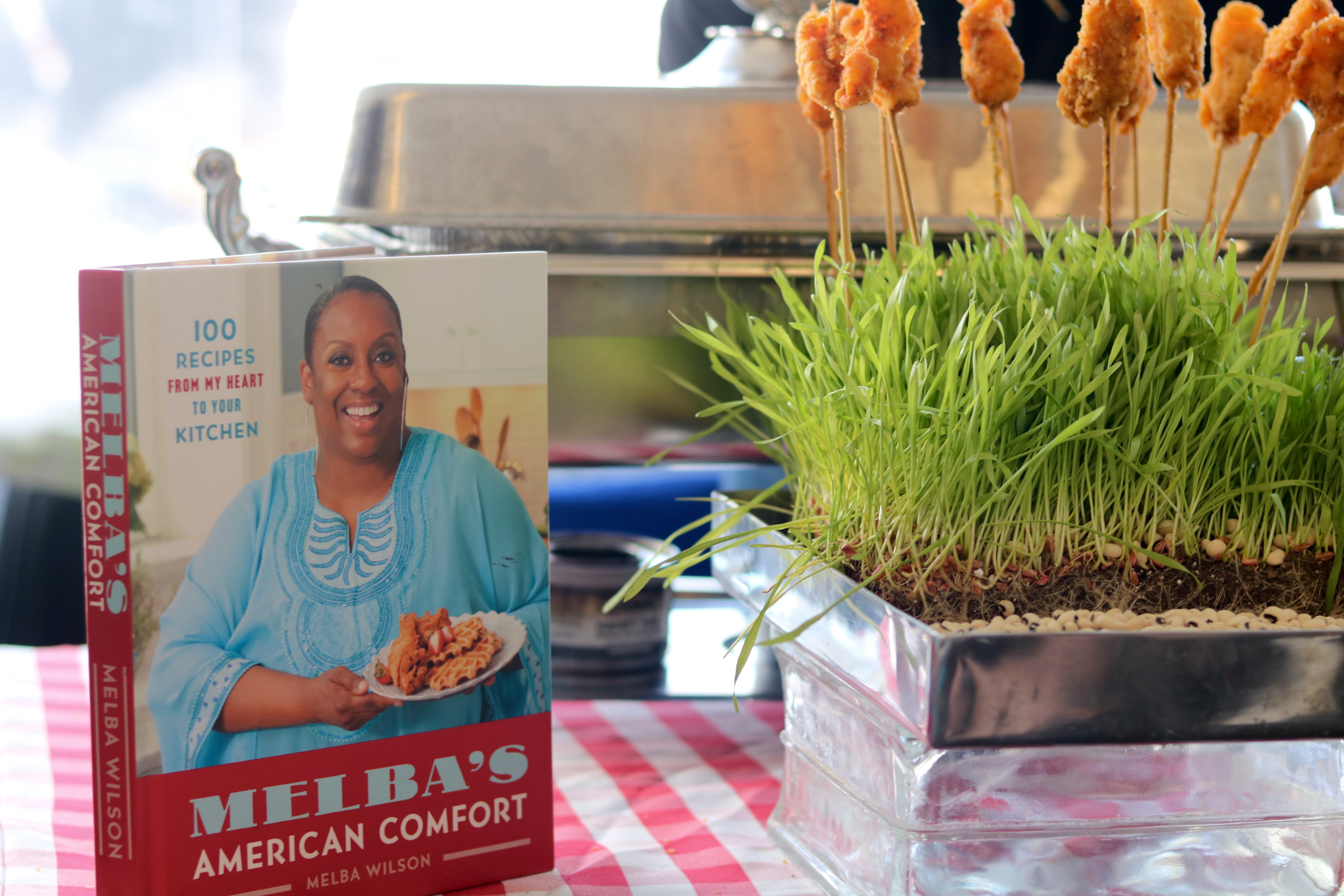 Melba's  which is one of my favorite soul food spots in Harlem was in attendance serving up one of her signature dishes. Melba supplied the festival with a flavorful catfish skewer with a chipotle dipping sauce.

Drinks: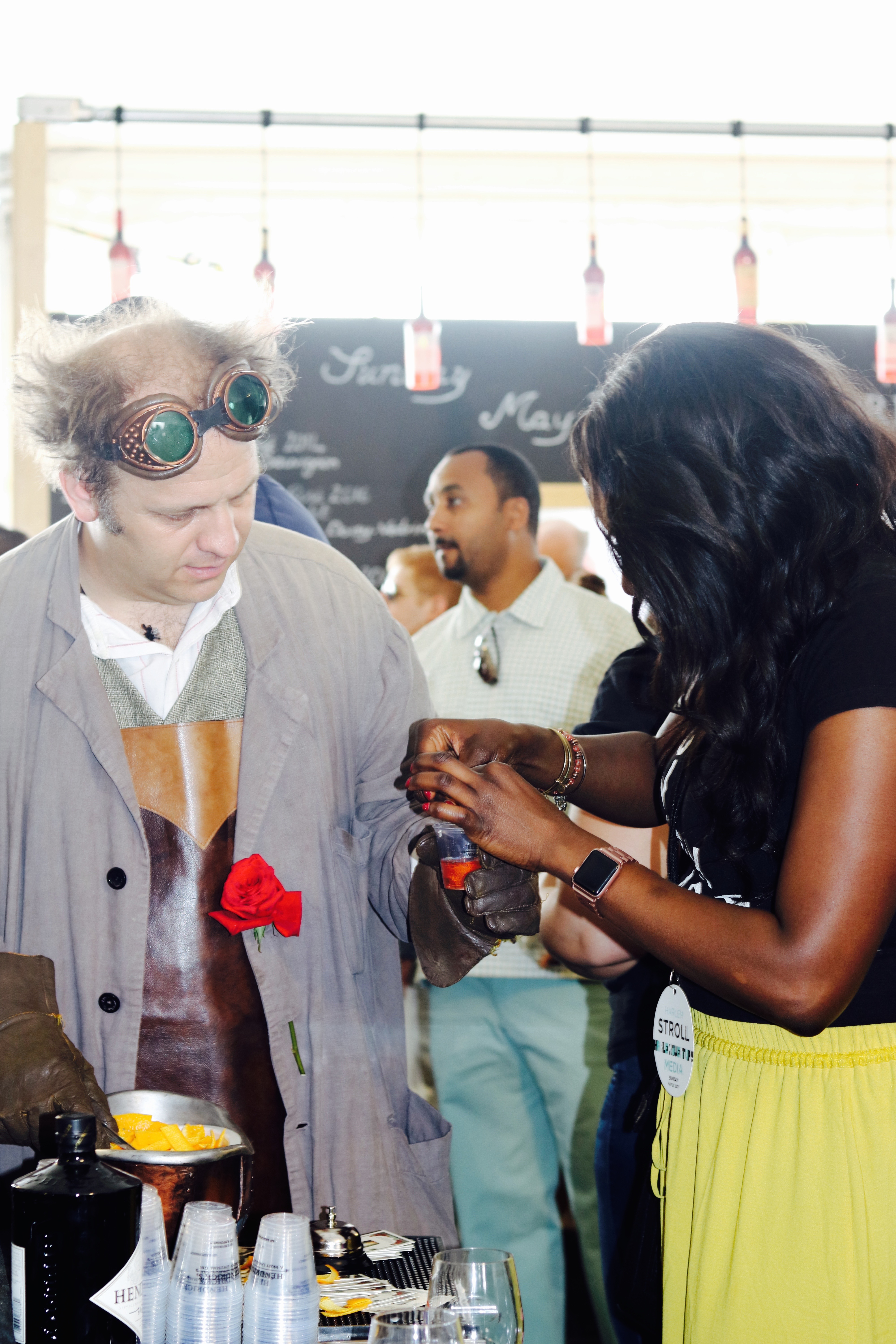 Aside from all the GREAT food, the cocktails offered at Harlem Eat up were phenomenal. Inside the tent, you had the option to sample all different types of liquors, from rosé to gin to wine they had it all and then some!  Hendricks Gin had an elaborate display with a "Mad Scientist" on deck helping you create your drinks. They also supplied an interactive flower wall that you could take pictures on, and you know I never turn down a good photo opp.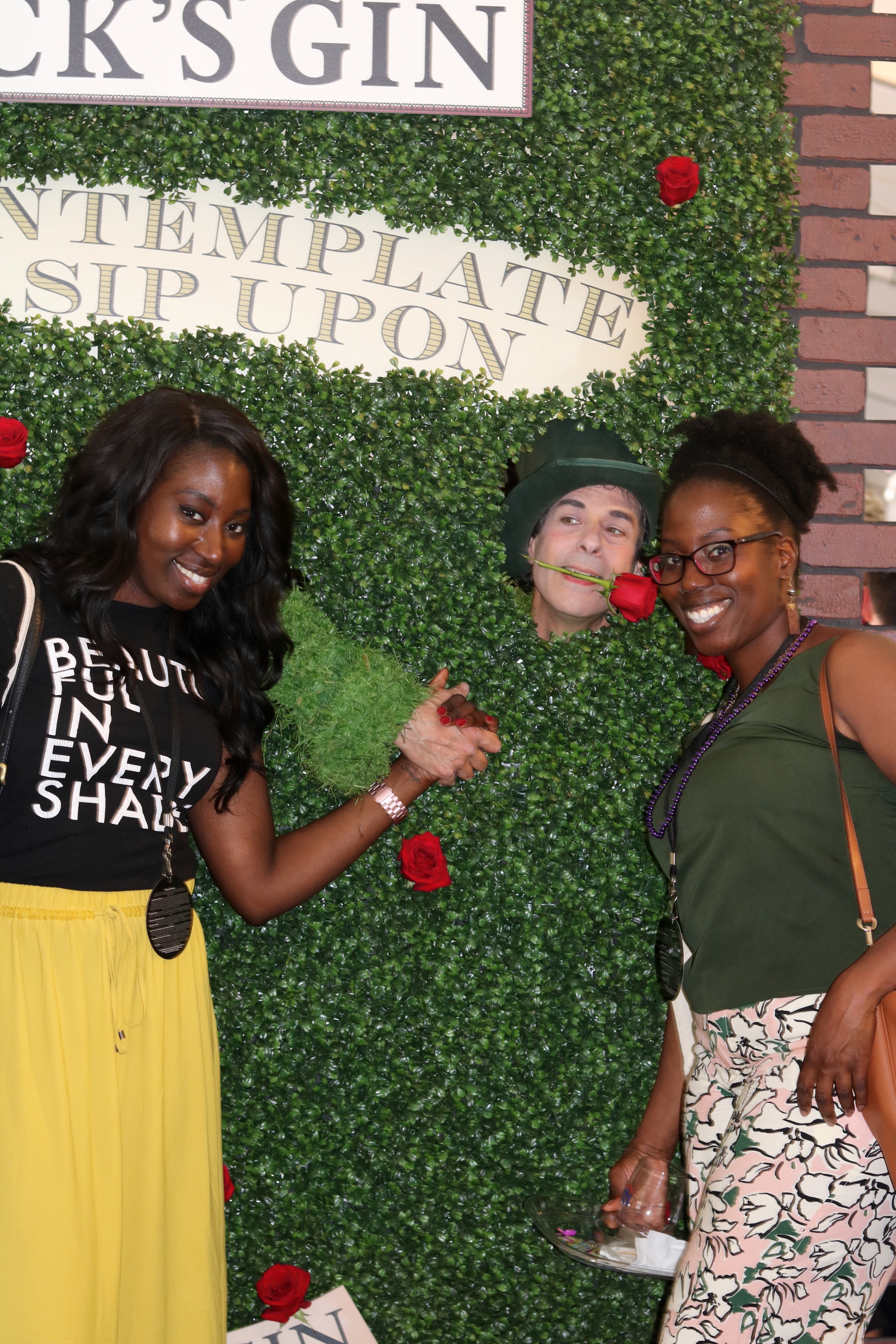 My favorite drink was the Sinsear which came from Vinateria, and I'm not ashamed to say that I had 3-4 of this delicious concoction. It is a bourbon based drink with lemon juice, apple cider, and ginger! Now that I have the ingredients hopefully I will be able to recreate this masterpiece 🙂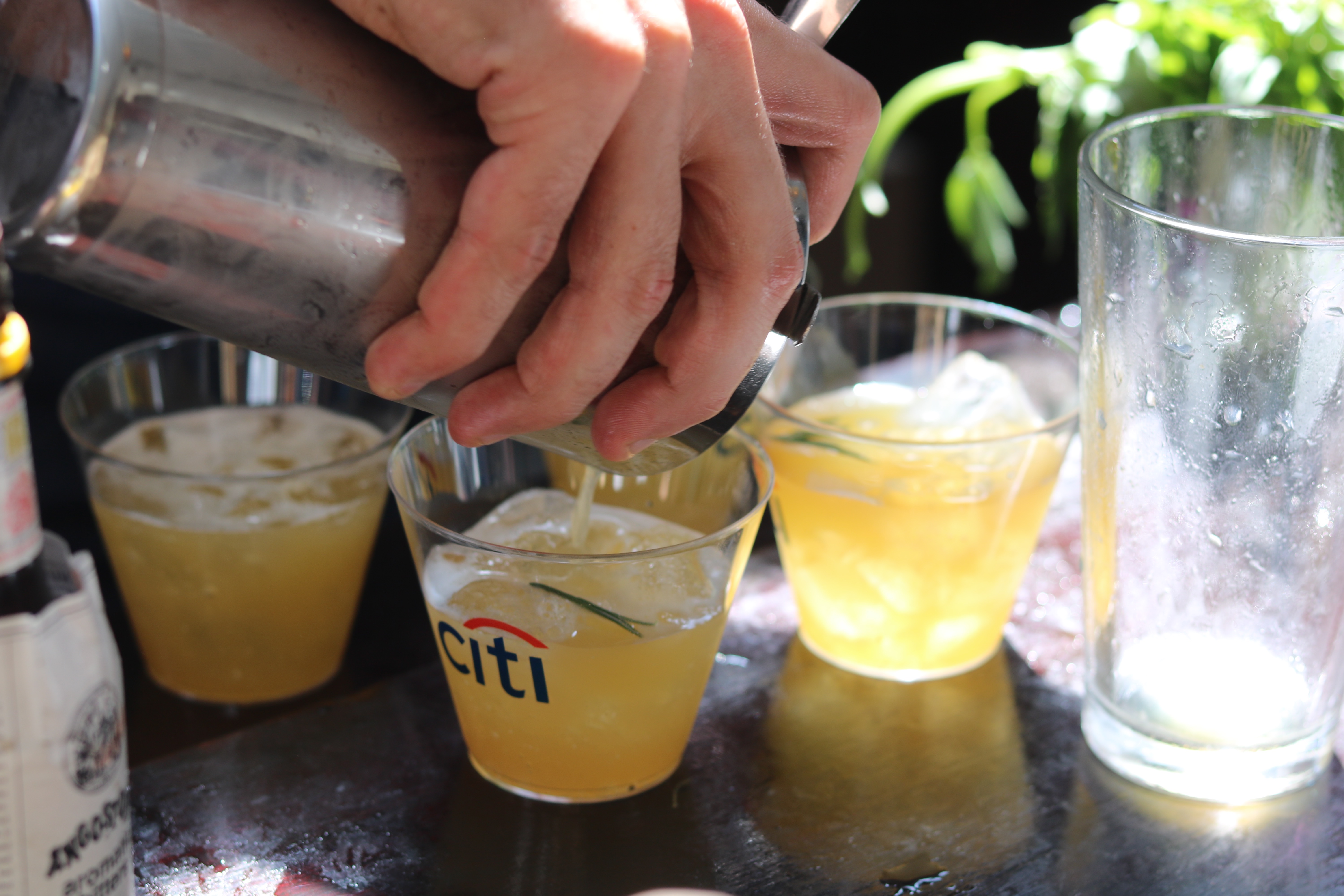 I simply loved how everything was placed together for Harlem Eat up. This festival was put on to showcase Harlem Food, Culture, and Spirt and it did exactly that. This festival made me excited to learn about new restaurants that are coming into my neighborhood, and some favorites that I won't have to travel so far to get. One of those restaurants being Shake Shack! Yes, Shack Shake is making its way uptown and I'm too excited. Shake Shack is an all time favorite of many New Yorkers, and now we don't have to travel too far to satisfy our burger and milkshake cravings. If you are around next year I highly recommend checking out Harlem Eat up! You will leave with a full belly and a few new favorite restaurants. If you got a chance to check out Harlem Eat Up what part was your favorite? Let me know below in the comments!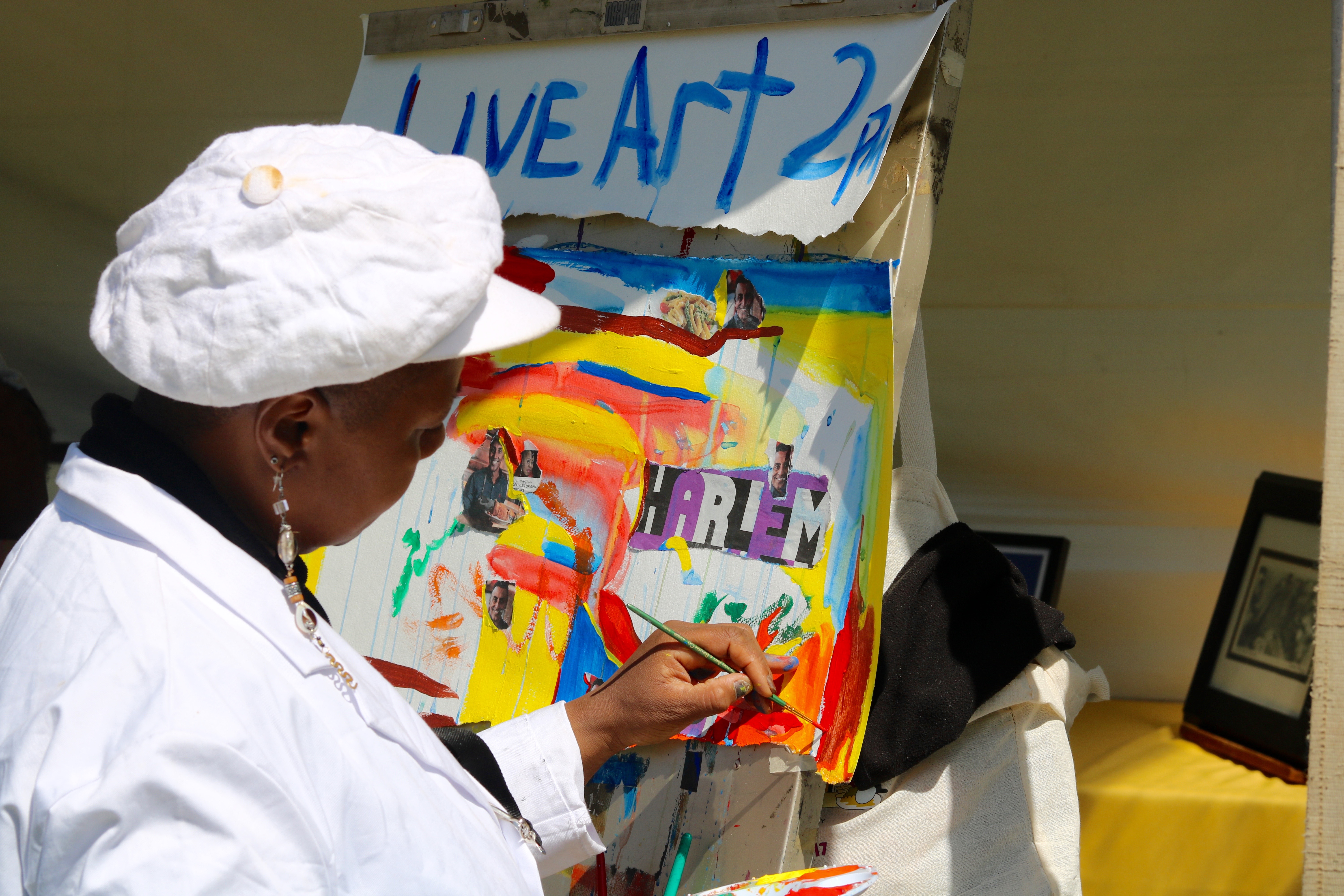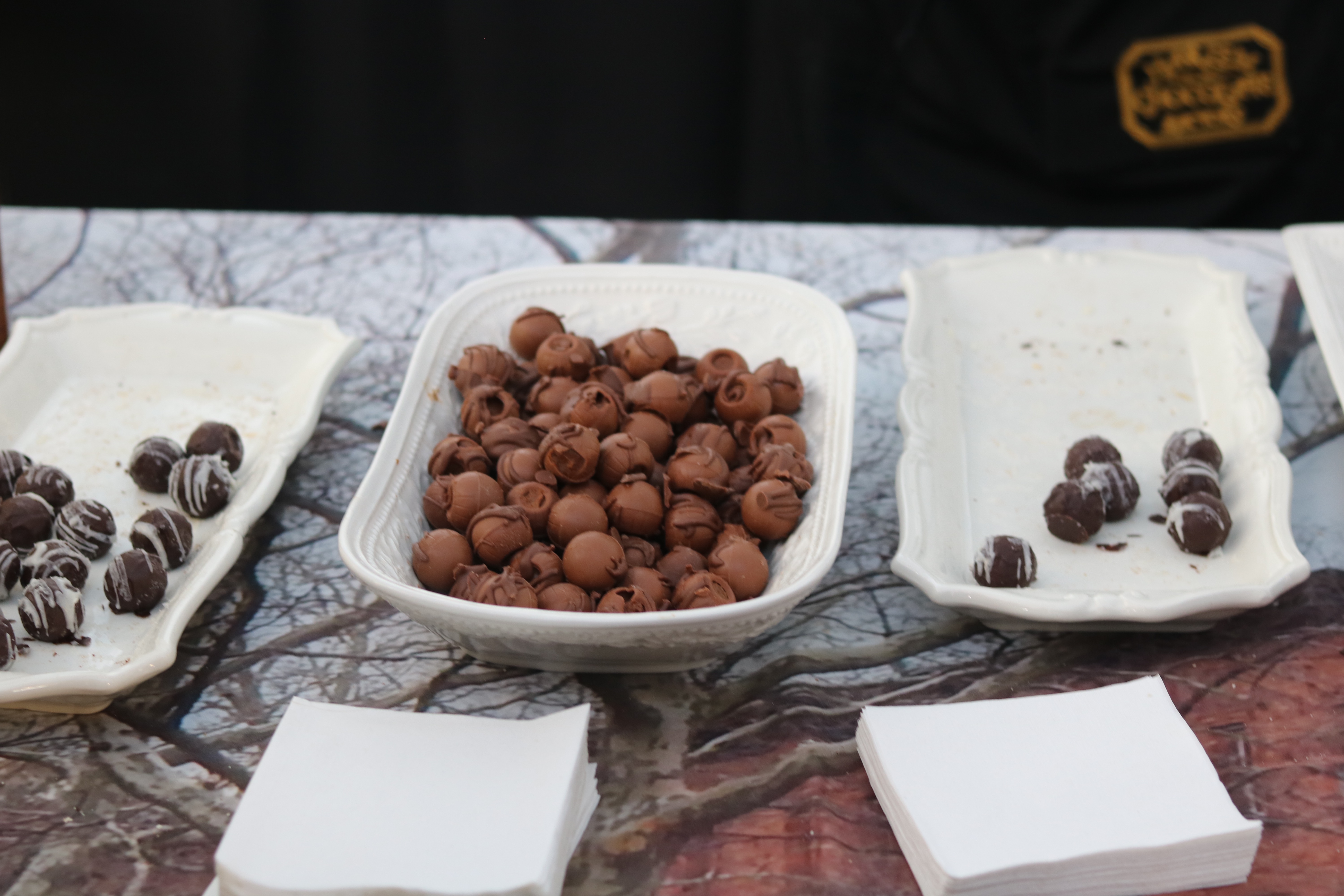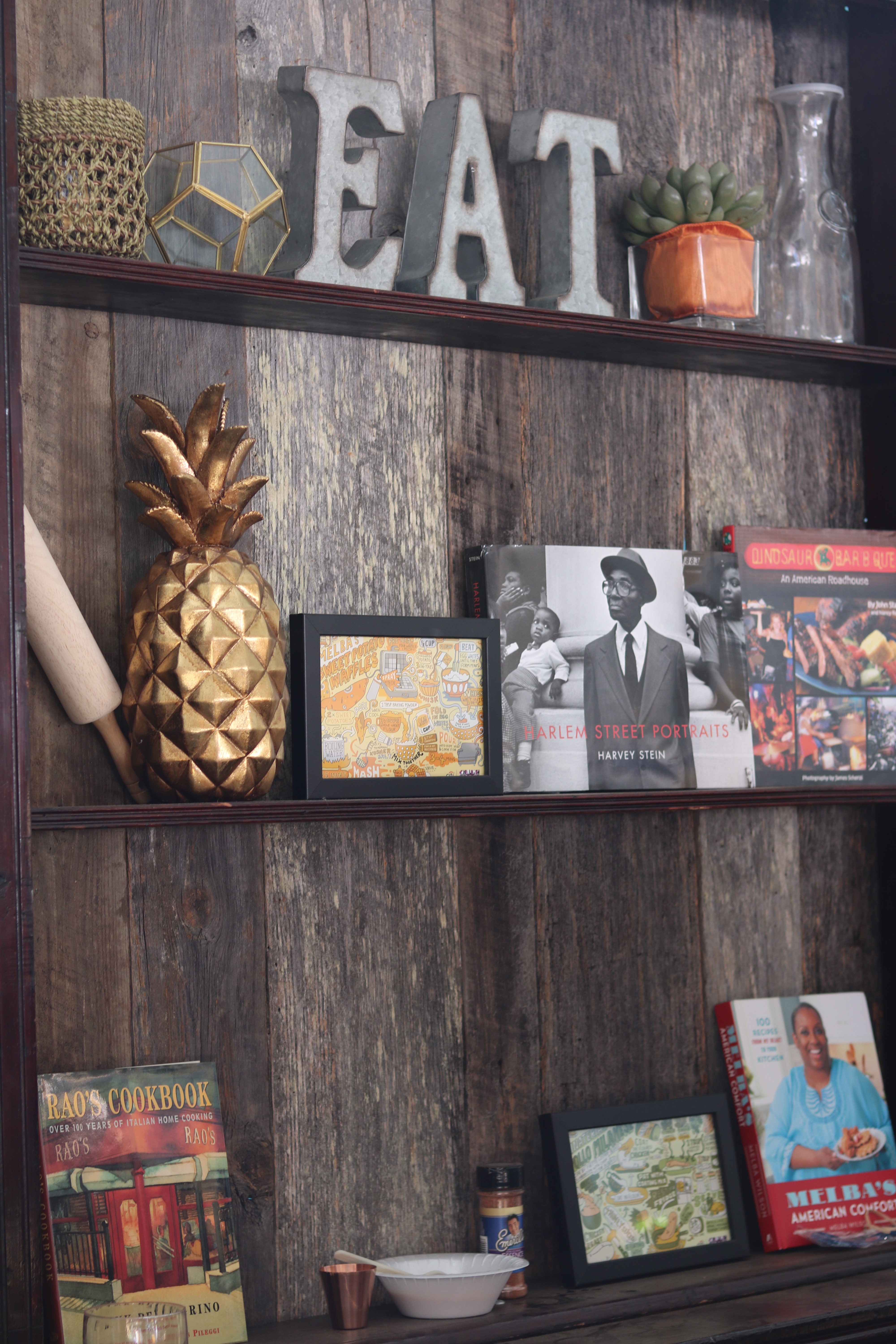 Until next time 🙂